7 Virtual Jazz Club Announces The Beginning Of The Live Round That Will Take Place In The 7 Virtual Rooms.
The pre-selection process has concluded. It's time to cast your vote for your favourite performances!
December 24th, 2019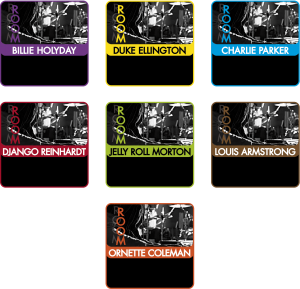 Virtual Jazz Club is proud to announce that the pre-selections of the fourth edition of the contest are over. We received high-quality video-performances from all around the globe. Jazz musicians of every age, students and professionals, were judged by our panel of international jazz experts who evaluated their performances.
Until January 24th jazz lovers worldwide can vote for their favourites, by liking them via our special "GO TO LIVE" rooms created on YouTube, just click on the image to the left to check out each room, watch the videos and start voting! The most voted musician will win the Web Community Prize (500 Euros + direct access to the final).
PRIZES & AWARDS
Pros & Amateurs' Category
Jury Prize to the best musician (soloist or band): € 2,000 + Live Concert in one of the best jazz clubs in Europe: Jazz Club Ferrara (IT)
Under 25 Students' Category
Jury Prize to the best Under 25 Student: € 700 + contract proposal offered by JazzMedia and More Agency (DE) for one year which includes: booking, media work, promotion.
Honourable mention offered by Taklit Publishing & Production Agency (FR) to one or more talented young students: an opportunity to meet with Taklit, present a personal project, for consideration, and benefit from professional guidance for future career development.
All the musicians
Web Community Prize: € 500 + direct access to the final.
The Contest is a unique music competition for solo artists, bands, and singers from all over the world. We believe that jazz is about more than music. It's about emotion, creativity and soul. Our goal is to find truly outstanding performers and share their music with the world. The competition will be judged by a panel of international jazz industry experts. The contest is open to amateurs and professionals of any age from anywhere.
Website:  www.7virtualjazzclub.net    Contact: info@7virtualjazzclub.net
Last modified: December 24, 2019