Bassist Daniel Casimir and vocalist Tess Hirst released their debut album 'These Days' today via pioneering London-based record label, jazz re:freshed. Following the success of Casimir's critically acclaimed 2017 debut EP 'Escapee', which featured Hirst on vocals and fellow rising stars on the scene, Moses Boyd, Joe Armon-Jones and Shirley Tetteh, 'These Days' is inspired by the duo's London surroundings, as charged observations are delivered via thought-provoking lyricism, neo soul and modern jazz. Across twelve tracks, Casimir and Hirst fuse traditional jazz sounds into beautifully composed compositions, narrating their way through a political and cultural landscape.
A regular fixture on the UK jazz scene, Casimir (a former Birmingham Conservatoire student) has provided his heavy weight upright sound for the likes of Julian Joseph, Jason Rebello, Benet Mclean, Lonnie Liston Smith, Nathan Facey, Shane Forbes, Chihiro Yamanaka, Ashley Henry, David Lyttle, Nubya Garcia, the Clark Tracey Quintet (Meantime, Jubilation), Tom Harrison (Unfolding in Tempo), Jasmine Power (Stories and Rhymes), Camilla George and Art Blakey Jazz Messenger saxophonist, Jean Toussaint. Tess Hirst is a natural story-teller who's lyrics are uncompromisingly honest and layered. Hirst takes her own personal experiences wider offering a voice to a generation's struggles.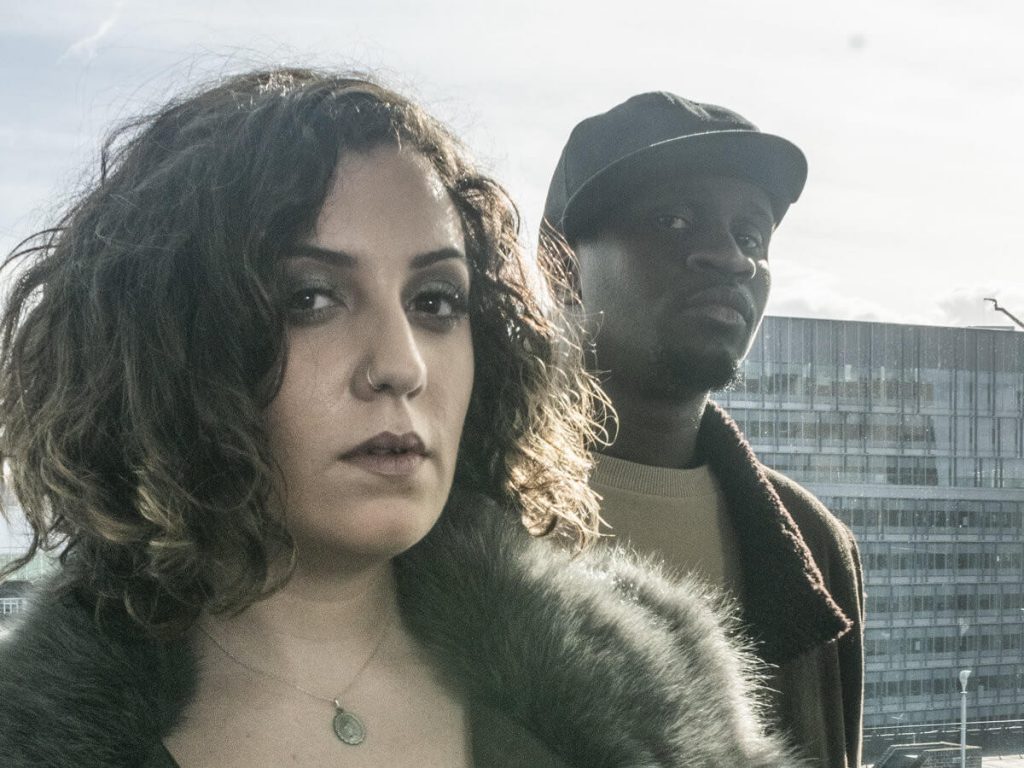 Named Young Jazz Musician of the year by The Musician's Company in 2016, Casimir has received plaudits far and wide for his expansive arrangements and energised recital, while Hirst released her debut EP 'Love's Sunday' in 2015, having moved to Leeds from London with a short spell in LA to learn her craft, quickly making a name for herself on the jazz circuit with her smooth sleek vocals. What sets her apart as a musician is the originality of not only her music but her perspective of herself as an artist. Hirst is a SOAS Ethnomusicology Graduate and her writing style walks us through her upbringing in West London and down the halls of critical academia with force.
At the heart of 'These Days', Casimir plays with a passion and power that resonates throughout each composition. His knack for complex chord changes are highlighted in the unmistakably soulful 'What Did I Do', bringing an energy and enthusiasm to the track while Hirst decries our changing capital. Elsewhere, references to John Agard's poem 'Listen Mr Oxford Don' in 'The Magic Money Tree', explore the past and its relevance to now while a re-imagining of Charles Mingus' 'Fables of Faubus', further ensures this theme remains central to the essence of the album.
The frenzied, groove-heavy 'Security' addresses the essential need to trust one another and how we protect ourselves personally, while the slow burning, rich atmospherics of 'Freedom' combined with Hirst's silky vocals, explore liberation and the rejection of duty – from a female perspective. "The track challenges more insidious forms of misogyny and questions what freedom means. Life is to love and not to endure' – that is the essence", says Hirst.
Line-up: double bass – Daniel Casimir, vocals – Tess Hirst, keys – Robert Mitchell, guitar – Tobie Carpenter and drums – Olly Sarkar.
Release Date:1 November 2019
Format: CD | Vinyl | Digital
Label: Jazz re:freshed


New Release Spotify Playlist
The Jazz In Europe New Release playlist features tracks from the new releases featured on Jazz In Europe. Updated weekly, this playlist is the perfect place to discover new music from the leading jazz musicians currently on the scene. We hope you enjoy this selection.
The best way to keep up to date with all the latest releases is to follow us on Spotify. Just click the button below.
Last modified: October 31, 2019