A few weeks ago, I popped to Kansas Smitty's Bar in Broadway Market in London to watch a very interesting and newly formed band, pianist James Pettinger's quartet Stablefolk, and singer Ella Hohnen-Ford perform.
Kansas Smitty's, as you may or may not know, dear reader, is made up of a ground floor where the bar is, always very busy, but also of a "downstairs" part where bands perform, a very small space with a great bar where, apart from serving delicious cocktails, they also play vinyls before and after any of the shows! The atmosphere and the feel of the place is great. If I had enough time, I would go to Smitty's every single night! Let's rewind a good few days and nights, on that particular evening, I sat close to the stage waiting for the band to gather and start playing. The audience was a mixed group of young and old, but mainly young, in fact… very young! That should not surprise anyone since Stablefolk themselves are a very very young band!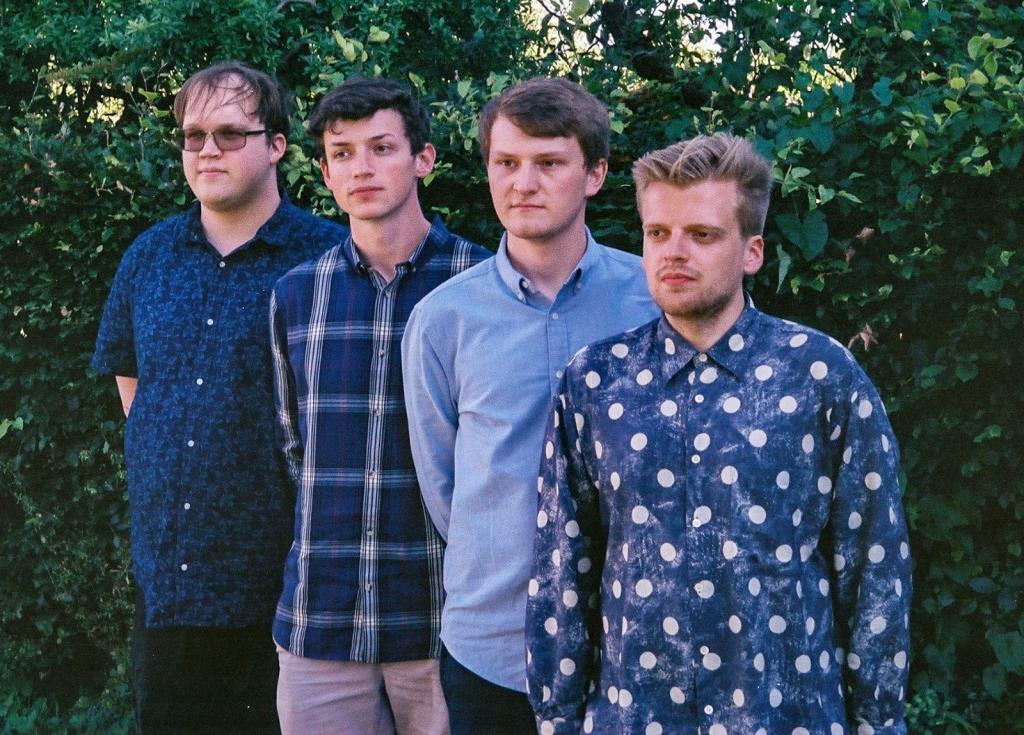 James Pettinger, compositions and piano; Ella Hohnen-Ford, vocals; Tom Ridout, saxophones; Sam Ingvorsen, double bass and Adam Woodcock, drums were incredibly refreshing to watch, moving intelligently from newly composed pieces to some rather challenging ones.
I am a firm believer that a good a band is watching them in action, listening as they perform in unison, glide smoothly enticing the audience, time then flows and before one knows it, the gig has finished. That was Stablefolk on the night. From tracks like "Ascent" and "Barrowstone" which are James Pettinger's own compositions to pieces by Joni Mitchell ("Amelia" and "Cherokee Louise" both sung brilliantly by Ella Hohnen-Ford) and Brad Mehldau, the band delivered on all levels: playing and singing.
So let me tell you a bit more about this new band, some of the following words as recounted to me by the artists themselves.
There's pianist James Pettinger whom I first saw a few years ago playing at Ronnie Scott's as part of a Trinity Laban performance. He has been playing, composing, and educating the next generation of jazz musicians since he graduated from Trinity Laban Conservatoire of Music and Dance in 2017. Fascinated with uniting his diverse musical tastes, James has been composing originals and arranging standards or popular songs throughout his musical career. He now fronts emerging ensemble Stablefolk, and, as well as playing with other projects such as Tom Ridout and Adam Woodcock's Meridian, has performed at top UK jazz venues, including Ronnie Scott's, the Vortex, the Spice of Life, Kansas Smitty's, Green Note.
Award winning saxophonist Tom Ridout, a recent graduate from the prestigious Royal Academy of Music, also winner of the Lancaster Jazz Festival Youth Jazz Commission 2018 and a current member of NYJO (National Youth Jazz Orchestra), is a prolific composer who fronts his own bands, playing his original compositions. Ella Hohnen-Ford, a vocalist with an unusual musical background for a singer, it was contemporary instrumental jazz that inspired her to pursue being a vocalist. Having studied on the Royal Academy instrumentalist course from a young age, with an interest in a broad variety of styles, Ella has developed an unorthodox and genre-defying approach to writing and interpreting music.
Currently in her third year at the Royal Academy of Music, she can sing music, old and new. Artists from Joni Mitchell to Norma Winstone, Shirley Horn and the "Jazz Greats" to Gillian Welch and Dirty projectors to name few, have inspired her unique sound. I am looking forward to hearing and seeing more of Ella going forward.
Sam Ingvorsen, a bass player and composer based in South East London, is a regular face on the UK jazz scene. After graduating from the Royal Birmingham Conservatoire with a first class honours degree in jazz, Sam moved to London to continue his studies at Trinity Laban Conservatoire of Music and Dance. He is a strong, reliable bass player, who has performed at a number of prestigious London jazz clubs including the Vortex, Pizza Express and Ronnie Scott's. Sam is also a band leader as well as sideman, leading his own quartet and more recently penning a large ensemble project involving some of the best young musicians across Europe.
Adam Woodcock, in his early twenties, is an exciting musician, composer, and bandleader slowly making a name for himself on the UK jazz scene. Now in his final year studying jazz drums at Trinity Laban Conservatoire of Music, Adam finds himself regularly sharing the stage with many of the UK's top young jazz musicians, and has performed in venues such as Ronnie Scott's, The Spice of Life, and the Southbank Centre. As well as leading his own band, Meridian, where he performed his own original material, Adam also plays in several other exciting original projects, including instrumental fusion band Meraki, James Pettinger's Stablefolk and can be heard on jazz singer Ineza's latest EP 'Where are you From'.
Although a newly formed band, Stablefolk are already leaving indelible marks on the jazz scene. They have an audience who want to watch them play live which, in my opinion, is the most important element to keep jazz music alive and well. If we can succeed to support jazz by keeping on listening and wanting to discover more bands and artists, then we will have done most of what's required to keep jazz going!
Hear: Stablefolk
Senior write: Erminia Yardley
Photo credits: Ella Hohnen-Ford's photo © Colette Slater Barrass – Band's photo (minus Ella)  © Tom Rideout
Last modified: May 13, 2019