This week saw the release of the new album from Greek vibraphone player Christos Rafalides. Born in 1972 in Kozani, Greece, Christos Rafalides can't remember a time where he wasn't surrounded by music. His older brother led him to piano at the age of seven and at fourteen he began studies in classical percussion before touring Greece with various Jazz groups.
In the early 90's, Christos received a scholarship from Berklee College of Music and moved to Boston and later to Manhattan where he studied with acclaimed jazz vibraphonist Joe Locke. Just after, he began to perform on the New York City jazz scene alongside artists such as Ravi Coltrane and Antonio Sanchez.
Christos found his personal voice when he established 'Manhattan Vibes', a band that has appeared at numerous New York's cutting edge venues including the Blue Note, the Jazz Standard, Smoke Jazz Club and Dizzy's Club Coca Cola. The selftitled CD 'Manhattan Vibes' with John Benitez on bass, Steve Hass on the drums and legendary trumpeter Randy Brecker as a guest star, was rated as one of the top ten recordings of the year by Jazz Times in 2002.
In 2005, Christos' collaboration with his erstwhile mentor, Joe Locke, led to the recording of 'Van Gogh by Numbers', a vibraphone/marimba duo that received excellent reviews. Over the last decade Christos has released a series of projects spanning from his Greek roots to American Jazz and Latin Jazz (Echo – 2008, Dark Sand – 2008, We Two – 2012, Blue November – 2013 and Point Two – 2014).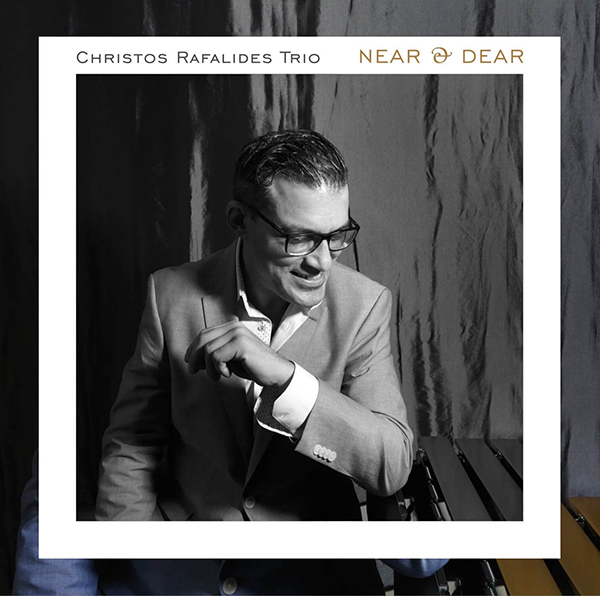 The new album features Mauricio Zottarelli on drums with bass duties split between Mike Pope and Petros Klampanis.
In his own words, Rafalides stated "The songs in this album are near and dear to me, representing my induction to the world of American music, the world of jazz. The vibraphone trio has a unique sound, not as widely heard as piano or guitar trios. In this recording I am presenting arrangements of some classic compositions from the Great American Songbook along with two original tunes. The process of doing so has been challenging, yet very rewarding and this is the result of a harmonious partnership with these exceptional musicians. Our artistic paths crossed in New York, the jazz capital, and it was here that we got our sound together".
For more information where to buy the CD visit Christos website.
Last modified: July 15, 2018