Ronnie Scott's – Sunday 29th January. Rain is pouring by the bucketful outside, but inside Ronnie's there is always a welcoming atmosphere and on the night the crowd is eager to watch a match made in jazz-land: Jacqui Dankworth, born in a family of incredible musicians (father John, mother Cleo Laine, brother Alec), is performing some of Shakespeare's works in songs, while being recited by smooth operator Simon Callow first.   A very talented band is on hand, too!
A graceful and feline Jacqui Dankworth steps on stage accompanied by the mighty Simon Callow, both elegantly attired.
As the performance starts, the first lines of "All the world's a stage" (As you like it) ring even truer, Mr. Callow's suave and at times deep vocal tones are perfect.
And as the music accompanies words from the Bard, one is suddenly struck on how normal and rather apt these should be at the sound of jazz!
Allow me to expand for a moment: we have Shakespeare, which leads onto philosophical themes, which lead to wise themes, which can lead to freedom, which is what we all know, or should know jazz to be.  It fits, it really does.
A compendium of arts, literature and music.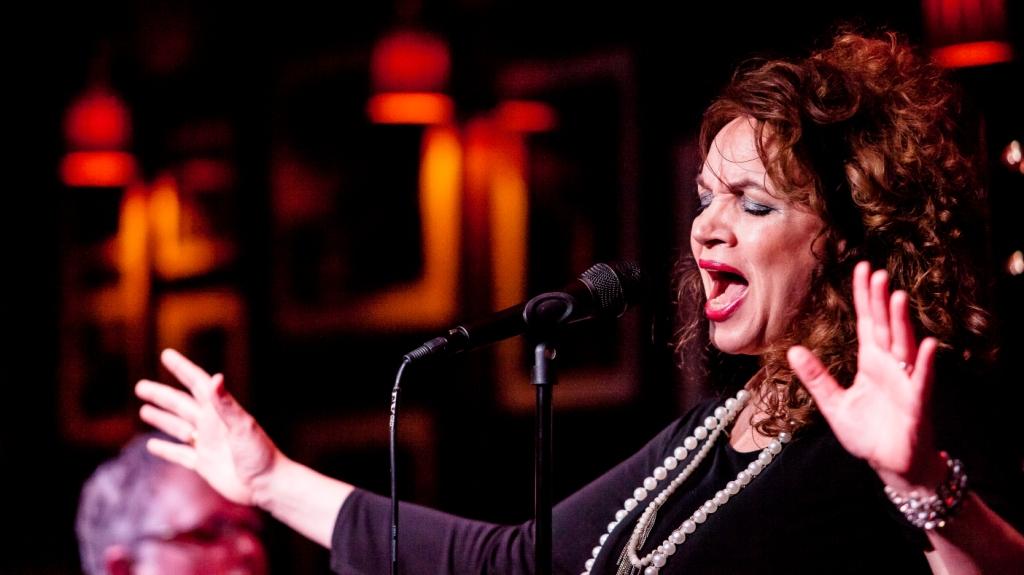 Both Dankworth and Callow are relaxed, poised and ready for an evening of beautiful music, there is chemistry amongst them on stage, which is vital to the success of this special rendition.
A jolly and theatrical tune about Macbeth and Macduff highlights Dankworth's distinct vocal ranges.  She sings with a very high stage presence, not just a singer, but an actor, too.  Then Callow and his soft voice remind us all of how "the sixth age of man shifts into the lean and slippered pantaloon" (again from As you like it).
There are little interludes as well, like the "All of Shakespeare's works in 3 mins", a composition written by John Dankworth.

And there are other songs, too.  Like "Windmills of your mind" (written by the French composer Michel Legrand), arranged by pianist Charlie Wood and who will also show off his singing ability later on in the evening when performing a piece by The Duke.
Overall, there is such good atmosphere on stage; the crowd does not want them to go for their break in between sets!
Simon Callow sits on a stool throughout the two sets, even when he is not reading anything, he says he is quite happy to be there and enjoy the show, up close, Dankworth, smiling, calls him "their mascot".
As the second part of the show starts, we are told it will all be about Love, so Callow is first asking "What is Love?" a lush delivery by an amazing actor.
Charlie Wood shows off his arrangement skills throughout, his piano playing is refreshing, entertaining, moving, but it is Ben "Hurricane" Castle that strikes a chord, not just with me but also with the audience for his incredible saxophone playing.
"Sonnet 18" (Shall I compare thee…) renders the audience silent, utterly quiet to listen to this beautifully moving poem, and the words resonate, on the walls of the famous jazz Club, so true, transparent and unique.
Jazz with a big dash of theatre and poetry: the Bard would be proud.
Text: Erminia Yardley
Photos: Carl Hyde
Last modified: July 15, 2018