The 2015 edition of the Rye Jazz And Blues festival kicks off on the 27th of August and presents 4 days of Jazz, Blues and more in the medieval market town of Rye in East Sussex. Concerts will take place in a number of venues including  St Mary's church, the Spectrum Jazz Lounge and  the Milligan Theatre.
The Spectrum Jazz Lounge introduced for the first time last year to much acclaim, promises to be the buzz hub of the 2015 program; presenting a packed program of afternoon, evening and late night sessions running through to 2am. Some highlights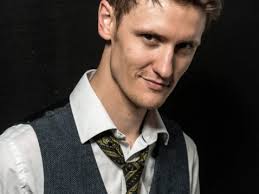 to be seen on this stage are Theo Jackson who will present a program featuring material from his new CD "Shoeless and the Girl, Ian Shaw Trio, Emily Saunders, US soul diva Avery Sunshine and a late night concert by the Shez Raja Collective, six outstanding musicians led by Bass maestro and band leader Shez Raja.
Performing live at St Mary's is the modern and cutting edge GoGo Penguin and James Tormé. James Tormé will delight and excite the audience as he kicks off the festival weekend. The combination of world class musicianship and Tormé's incomparable vocal gift and showmanship makes for a rare musical experience. Tormé, will celebrate some of music's greatest legends, from Ella Fitzgerald, Ray Charles, Peggy Lee and Nat "King" Cole, to Miles Davis, Frank Sinatra, and of course, his own father, 3-time Grammy Award winner Mel Tormé.
For the first time the festival will be presenting a series of cinematic screenings in association with Kino Digital Rye; Bayou Maharajah, The Sound After The Storm, Ray and Dreamgirls. With a fantastic food menu and fully licensed bar you can relax in plush surroundings and take in any one of four films.
Bringing blues to the Milligan Theatre, you can enjoy two of the most renowned blues acts of our generation; former Dr. Feelgood guitarist Wilko Johnson and The Blues Band featuring Paul Jones of BBC Radio 2 fame. Jones was the original front-man with the group Manfred Mann, he performs alongside a multi-talented line-up which also includes Tom McGuinness, Dave Kelly, Gary Fletcher and Rob Townsend.
Fat Tuesday Second Line make a very welcome return to entertain crowds on the streets of Rye on festival Saturday, 29th August. A nine piece brass band, playing the sort of funky jazz that you'd hear in a typical New Orleans Mardi Gras parade.
More information, Tickets and the full program Click Here.
Last modified: July 15, 2018