In the 1990s, jazz went mainstream on a global scale. The epicenter was London, which fueled the spread of this phenomenon across Europe, which was also simultaneously reacting to the fall of the Berlin Wall, uniting West and East Europe after a forty-year separation due to ideologies.
Acid Jazz was the term used to distinguish between the older jazz or straight-jazz and this newer sound, which emerged from the UK rave scene, hip-hop, the rise of DJ culture with the electronic music scene of techno and electro-jazz reigning at outdoor festivals and in underground dance clubs, and a rekindling of the 60s and 70s American jazz with funk and soul, i.e. a dance groove.
From UK, there was Courtney Pine, the Brand New Heavies, Us3, Soul II Soul, Incognito, and at the top as a survivor of this end-of-the-century "2nd jazz age" is Jamiroquai, led by Jay Kay, who was the most charismatic celebrity of the acid jazz scene, partly since their "chill out" vibe best encapsulated the mid-1990s daze in Europe's newest party centers, Berlin, Prague, and Budapest.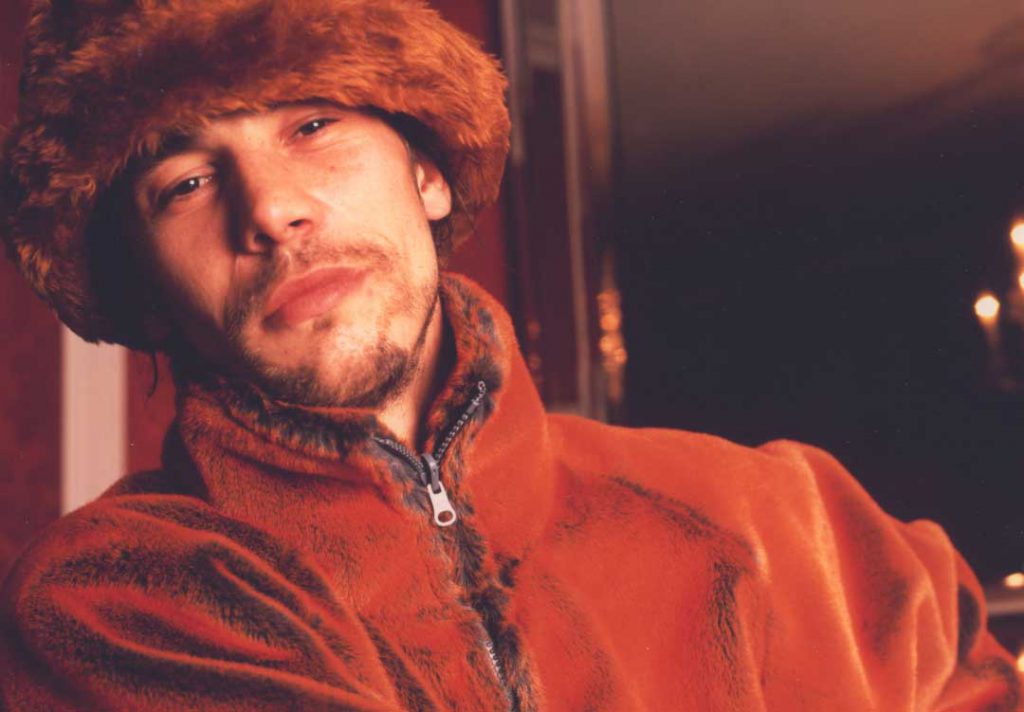 Jamiroquai's first album in 1993, "Emergency on Planet Earth," begins with the odd sound of a didgeridoo, which gives the music a warm global embrace that the album's title also underlines. It is a jazzy-funk-pop influenced by Stevie Wonder's 70s albums, which all had a socially critical edge. Then other successful fusion rock-jazz-funk-pop groups of the 70s have influenced the sound of Jamiroquai, as well, such as Chicago, Boz Scaggs, Steely Dan, and Earth Wind & Fire.
In their lyrics, expressing a concern about the environment, poverty, possibly related internal and international political conflicts of that era, and general criticism of the hard times for the younger generation, made Jamiroquai not dissimilar from their influences—in the 70s and the 90s, social concerns were also expressed in jazz-influenced pop music, on the soul or funky sides best of all.
Their second album "Return of the Space Cowboy," from 1994 seemed to refer to Jay Kay's spaced-out hats, and since he is still the front man, the title of this one should be the motto for these London funksters' return or for the continuation of their mere existence, as survivors of the acid jazz scene. "Traveling Without Moving" from 1996 took a turn towards upbeat disco-jazz and the deeper funk of Sly Stone, and it could be considered the last recording done at the peak of their popularity. Jamiroqai is headlining a few summer festivals in Europe. See dates below.
June 22 (Thursday)—Metronome Music & Arts Festival, Prague, Czech Republic
June 24 (Saturday)—La Prima Estate, Bussola Domani Park, Lido di Camaiore, Italy
June 28 (Wednesday)—Lytham Festival, Lytham (Lancashire), UK
July 23 (Sunday)—Festival Rio Babel, Caja Mágica, Madrid, Spain
August 25 (Friday)–Victorious Festival, Portsmouth, UK
Last modified: June 7, 2023