We received news today that saxophonist Joshua Redman has signed to Blue Note Records, the legendary label and standard bearer of The Finest In Jazz Since 1939. Redman will release his Blue Note debut titled "Where are we" this Fall and will be touring the project across the United States and Europe following the album's release.
Born in Berkeley, California, Redman is the son of legendary saxophonist Dewey Redman and dancer Renee Shedroff. Exposed at an early age to a variety of musics (jazz, classical, rock, soul, Indian, Indonesian, Middle Eastern, African) and instruments (recorder, piano, guitar, gatham, gamelan), Redman began playing clarinet at age nine before switching to what became his primary instrument, the tenor saxophone, one year later. The early influences of John Coltrane, Ornette Coleman, Cannonball Adderley, and his father—as well as The Beatles, Aretha Franklin, the Temptations, to name just a few, drew Joshua more deeply into music. But although he loved playing the saxophone, academics were always his priority and he never seriously considered becoming a professional musician.
In 1991 Redman graduated from Harvard College with a B.A. in Social Studies. He had already been accepted by Yale Law School, but deferred entrance for what he believed was only going to be one year. Some of his musician friends had recently relocated to Brooklyn, and they were looking for another housemate to help with the rent. Redman accepted their invitation to move in, and almost immediately he found himself immersed in the New York jazz scene. He began jamming and gigging regularly with some of the leading jazz musicians of his generation: Peter Bernstein, Larry Goldings, Kevin Hays, Roy Hargrove, Geoff Keezer, Leon Parker, Jorge Rossy, and Mark Turner, among others. In November of that year, five months after moving to New York, Redman won the prestigious Thelonious Monk International Saxophone Competition. This was only one of the more visible highlights from a year that saw Redman beginning to tour and record with jazz masters such as his father, Jack DeJohnette, Charlie Haden, Elvin Jones, Joe Lovano, Pat Metheny, Paul Motian, and Clark Terry.
Now fully committed to a life in music, Redman was quickly signed by Warner Bros. Records and issued his self-titled debut album in the spring of 1993, which subsequently earned Redman his first GRAMMY nomination. That fall saw the release of Wish, where Joshua was joined by the all-star cast of Pat Metheny, Charlie Haden, and Billy Higgins. MoodSwing followed in 1994 and introduced his first permanent band, which included three other young musicians who have gone on to become some of the most important and influential artists in modern jazz: pianist Brad Mehldau, bassist Christian McBride, and drummer Brian Blade.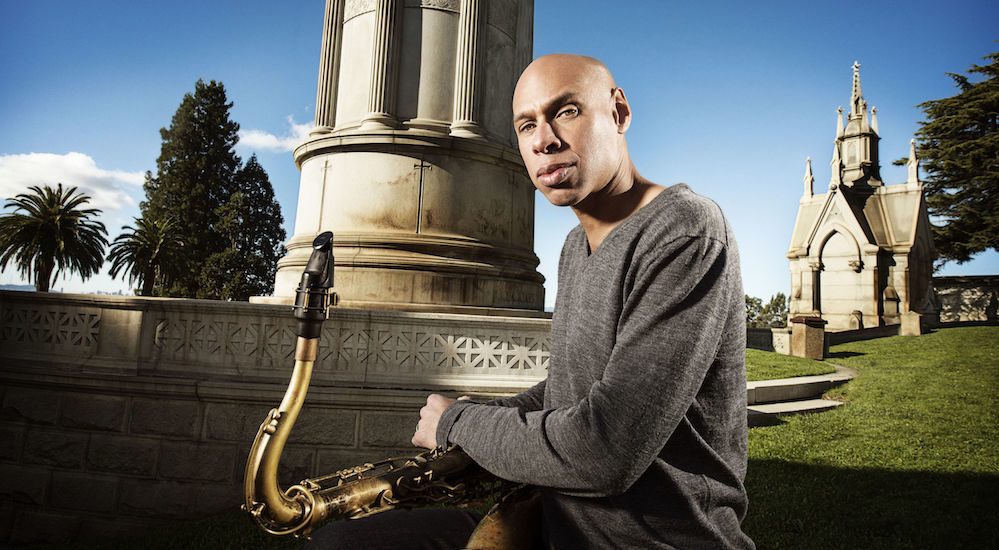 Redman continued to release a series of recordings including Freedom in the Groove, Timeless Tales (for Changing Times), and Beyond with a variety of different band line-ups, establishing himself as one of the music's most consistent and successful bandleaders. An affiliation with Nonesuch Records began in 2005 with the album Momentum and saw the release of a wide range of projects including the duo album Nearness with Mehldau, The Bad Plus Joshua Redman, Still Dreaming, and the reunion of his quartet with Mehldau, McBride, and Blade on RoundAgain and LongGone.
Speaking of his signing with Blue Note Redman stated "I am so deeply honored and just flat-out thrilled to be joining the Blue Note family. Blue Note albums have forever been an essential part of my musical (and spiritual) life — since well before I realized I even had one! I look forward, with equal parts gratitude and giddiness, to embarking on this new phase in my recording journey, along with one of the greatest labels of all time."
It would appear that this feeling is mutual as Blue Note President Don Was added "Over the last three decades, Joshua Redman has set the bar for courageous musical innovation and soulful expression. He is the living embodiment of the Blue Note ethos and it's a dream come true to welcome him to the label."
Watch this space for more details and tour dated in the coming months.
Last modified: May 24, 2023