Last night the sad news that Wayne Shorter had passed away was announced. The news was confirmed by his publicist last night central European time. Wayne died at a Los Angeles hospital at the age of 89.
Wayne Shorter was one of the true legends of the jazz world and has influenced many generations of musicians. During his career Mr Shorter was awarded 10 Grammy's and in 2015 was awarded a Lifetime Achievement Award from the Recording Academy.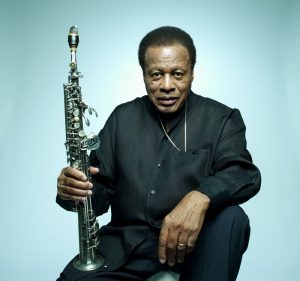 Shorter first gained attention as a sideman and composer in two of jazz's greatest institutions, Art Blakey's Jazz Messengers from 1959-64 and achieved fame with Miles Davis' second great quintet from 1964-68. He simultaneously distinguished himself as a leader on a series of classic Blue Note recordings in the 1960's. After this incarnation of the Davis' quintet was dissolved he served as an integral sideman on the Davis' ground breaking albums "In a Silent Way" (1969) and "Bitches Brew" (1970).
Together with keyboardist Joe Zawinul, Shorter co-founded the fusion unit Weather Report, which released several highly successful albums including the classic release "Heavy Weather. Following the dissolution of Weather Report, the saxophonist returned to a straight-ahead format and founded a widely praised quartet featuring pianist Danilo Perez, bassist John Patitucci and drummer Brian Blade.
Some years ago, Jazz In Europe contributor Scott Thompson interviewed Wayne Shorter for Playbill Magazine ahead of a performance at Jazz at The Lincoln center. With Scott's permission we've republished the interview here below.

In this exclusive interview with Shorter, a Buddhist, he explains the magic of performing on stage: "It's getting to know each other and working on a lot of other stuff that the nations [of the world] should work on. The whole thing is about trust. Jazz is dealing with respect for one another and keeping what you call the 'ego' in check…making the ego work for you for the better of all, rather than all working for the ego. The ego becomes an ally rather than a director."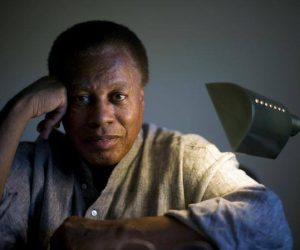 We hope we can inspire people of other professions to check out improvisation, where you have to make decisions based on trust and the heart. It makes it more difficult to 'rely' when you improvise. If we don't improvise, someone else will. You are to be fearless. The challenge is to fear nothing. And to know that fear is tricky; sometimes there's a lot of laughter and humour that hides the fear that is lurking. A lot of joking and laughing gives the impression that everything is going to be all right. As with instant gratification, if you get what you want too fast, it gets out of proportion. We all have to study more about what we are. Being in the moment has a lot to do with it."
Shorter does not think like the rest of us. His mind searches the universe for answers. His thoughts are not limited to this material world. It takes some getting used to. His thought process is refreshing and challenging. "People go to war with music; with the blare of the trumpets and the beat of the drums and the physical celebration of going to war. Music is not the thing that soothes the savage beast. Music is a double-edged sword.
People get touched by all kinds of stuff. Some people get touched by the familiar. I like to see more people reaching across the aisle. (laugh) Reaching across the great expanse that divides. And examining their own perception of what they think life is supposed to be…and discovering that their perception is very limited…not right or wrong, but just limited. We have to go beyond limits."
Having worked with his current quartet since 2001, the group has become a family. "Now everyone is married and has family," he says. "What we do on the stage extends into the home. We are family." The Wayne Shorter Quartet consists of Danilo Perez (piano), John Patitucci (bass), and Brian Blade (drums).
I caught up with Wayne on the phone in his hotel room in Poland. He was performing that day with the Polish National Radio Orchestra. He says that performing with orchestras is familiar territory. For example with the Jazz at Lincoln Center Orchestra, he says, "There will be moments where we can all agree on something. It will be open-ended in some instances. We should be able to challenge enough to traverse and move freely among the elements. That's a challenge…to move through the elements instead of becoming too rigid to hold on to every handle you can grab onto within an arrangement. An arrangement should be something to travel through, not to stay within. A lot of it has to be based on 'there's no such thing as a 'mistake.' The same with life; nothing should be thrown away and nothing should be wasted…to strive to not be destructive and intrusive."
He continues speaking in parables, "Let's go outside, and 'outside' becomes the playground. Outside of the limitations of what is supposed to be accepted and mandated as form."
Shorter explains that the whole point of playing music is to have fun. "In jazz music, it's the people. Have fun with the people. And have fun with the people that are not here: Beethoven, Mozart, Tchaikovsky, and all those guys. Celebrate all the people, not just music – celebrate architects, scriptwriters, novelists, all that stuff! And what the astronauts are doing now…the multi-universe.
Sometimes you have to go a long way to shake hands with ourselves. You have to go a long way to walk across the street and say hello to somebody that doesn't look like you at all. Our perception is so limited, it takes a long time to get things out of the way."
Master musician Wayne Shorter concludes with the simple, yet profound statement that life and music are "…another element of what is mystically unknowable – because there is no such word as 'what' or 'why' – there is no beginning or end. It is to continue. We're just gonna have some fun, that's all!"
Featured Image by William Ellis
Last modified: March 4, 2023