Back by popular demand, Sounds of Denmark returns to the UK after a two-year hiatus for its fifth incarnation, presenting a snapshot of one of Europe's most vibrant jazz scenes. This year's three-day event introduces captivating and eclectic new Danish sounds at the award-winning PizzaExpress Jazz Club in London and Turner Sims Southampton, who will present the opening concert on September 14th.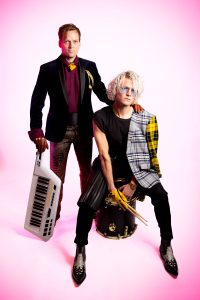 Kevin Appleby, Manager of Turner Sims Southampton said "The Danish double bill at Turner Sims is a fantastic start to our new season, celebrating both our international connections and our continuing relationship with JazzDanmark and the Sounds of Denmark festival. It's made more special with the addition of two schools concerts as part of the bands' visit. These concerts will give young people in Southampton the opportunity to hear, learn from, and be inspired by Svaneborg Kardyb and RKDIA as they begin their own musical journeys."
Sounds of Denmark is an exciting musical partnership between Denmark and the UK. The project was launched in 2016 as a collaboration between JazzDanmark, PizzaExpress Jazz Club and Sue Edwards Management with support from the Royal Danish Embassy in London. Sounds of Denmark is one of many initiatives taking place in 2022 in the UK, which includes the launch of 'Dangerous Sounds' – an English language version of award-winning podcast 'Farlige Toner' (covering 100 years of jazz in Denmark) and a partnership with the Newcastle Festival of Jazz and Improvised Music.
With London based jazz club PizzaExpress being involved with the Sounds of Denmark series from the outset, Programming Manager Joseph Paice said "I can't believe it's been three years since we've hosted 'Sounds of Denmark'. It's always one of the highlights of my year at the jazz club and this year will be no exception with three truly world class groups, each of which demonstrates in its own way how varied and vibrant the Danish music scene is."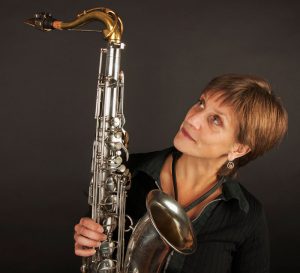 The three day event will launch on Wednesday 14th Sept at the Turner Sims center Southampton with a double bill featuring the multi-award-winning duo from the north of Denmark Svaneborg Kardyb and RKDIA featuring Morten Schantz (synth+vocals) and Anton Eger (drums).
Thursday 15th Sept will once again see Svaneborg Kardyb perform at the PizzaExpress Jazz Club, London and the following evening, one of Denmark's best-kept secrets, saxophonist Pernille Bevort will grace the PizzaExpress stage with bassist Morten Ankarfeldt and drummer Espen Laub von Lillienskjold. Later that evening RKDIA will perform again closing of this years edition.
Below you will find more information on the artists and some video to wet your appetite.
SVANEBORG KARDYB
Svaneborg Kardyb are a multi-award-winning duo from the north of Denmark, who won 'New Artist of the Year' and 'Composer of the Year' at the Danish Music Awards for Jazz. Drawing on Danish folk music and Scandinavian jazz influences, their music is an exquisite and joyful melding of beautiful melodies, delicate minimalism, catchy grooves, subtle electronica vibes, Nordic atmospheres and organic interplay, all underwritten by the sheer joy of playing together.
RKDIA
Morten Schantz (synth+vocals) and Anton Eger (drums) are well-known names on the jazz and fusion scenes around the world, and have received world-wide critical acclaim with artists such as JazzKamikaze, Phronesis and Marius Neset as well as for their own solo projects. With RKDIA they come together in a burst of colour and rhythm. Armed with technical brilliance and a penchant for the epic, the duo spin up forceful and hypnotic works that inject the free energy of jazz into synth-based electronica and cascading power pop. It's a sound of its own.
One minute it goes to the body in pulsating blows like house music, the next, it envelops you in warm-blooded synth-pop pathos. One plays keys like a god and the other plays drums like an animal.
BÉVORT 3
One of Denmark's best-kept secrets, saxophonist Pernille Bevort is joined by bassist Morten Ankarfeldt and drummer Espen Laub von Lillienskjold for a set crammed with intimate and imaginative interaction and alluring storytelling. Bevort has been awarded the prestigious Ben Webster prize and carved out a reputation as one of the most in-demand and creative improvisers in the country, performing and recording with many of the top Danish large ensembles. She is also a regular member of the Maluba Orchestra with world-renowned percussionist Marilyn Mazur.
More Information can be found at the Pizza Express website here.
Last modified: August 12, 2022