Singer, songwriter and storyteller Lara Eidi tells us all about her visit to the Athens Technopolis Jazz Festival in a three-part series.
Part Two: The road less travelled 
I was given a tip from a great friend, Kanelli, that if I had time and energy I should go across the road from Technopolis to a small bar called 'Afrikana'. The name , which I later discovered after interviewing the wonderful powerhouse of an owner Nausica Chatzi owes itself to a bar in Paris of similar nature right after a coming of age trip in West Africa. The jazz café is one of the last remaining staples of the jazz scene, as Nausica put it that acts as a vehicle to support the local scene. She continuously emphasised this, along with the fact that the business is privately owned and funded. I immediately admired her role in this beautiful little community of musicians, so I'll backtrack and try and depict the scene which confirmed this gem of a music hub.
When I arrived to Afrikana, my friend had informed me that a trio of some of the best musicians in town were playing. I didn't even ask what they were playing, because I approached the venue, a beautiful outdoor space , in a pavement turned ethereal garden and I heard what I thought was the most exquisite trumpet solo over Chet Baker's 'But not for me'. I sat down, drink in hand, transfixed by the musicians, Vagelis Stephanopoulos on keys, Kostis Konstandinou on Bass, and Trumpeter Andreas Polyzogopoulos. I'd been away in London for so long, having been exposed on a daily basis to wold renowned musicians, I'd forgotten how most of them were truly right on your doorstep. The audience, unlike the Jazz Festival, were clearly a musical audience; you couldn't here a pin drop or car race by even if you wanted to – the attention was solely on the trio and Chet Baker's music. Sometimes, it's all about the timing, and so I decided that now was a good a time as any to talk to these lads, and what unfolded was a conversation that I realised I needed to have.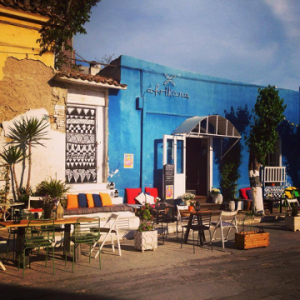 We sat down, after a plethora of admirers congratulated them, and I took the opportunity to thank them for their music. They seemed modestly surprised, and I explained that it was one of those moments where I connected instantly to the music after a year long absence. Konstandinou, Artistic Director of Phillipos Nakkas Conservatory ( partner school to Berklee College of Music) was quick to respond and say that truly, music should speak for itself. I took a risk and asked them to perhaps explain why the audience was so captivated and engaged here, as opposed to the Jazz Festival where stellar musicians were performing their hearts out?
Polyzogopoulos, a trumpet player that is in much demand internationally (currently playing for Tania Giannouli) eagerly was the first to answer: ' Technopolis Jazz Festival is a free festival- so people attend to have a good time, not necessarily to listen to the music ." Despite after paying there 3 times, most of them are used to this kind of lose engagement.
Lara: Why is that ?
Stephanopolous: well, this is an intimate setting It's a more fertile ground to build social and musical connections, whilst the Athens Jazz Festival is a huge affair, and hence the audience is estranged .
Lara: Vageli, you've been a stellar presence on scene as a band leader. Does this affect how you book yourselves gigs and branch out, per say? I feel like the venues are few  ( Half Note Jazz Club is the most known, booking few local acts ), yet musicians many.
Stephanopoulos: everything starts from what the country is used to. Greece 's music industry is mostly known for its Folk traditions, and our jazz community is tiny. So, we booked gigs as session musicians with these artists as opposed to strictly jazz gigs. Furthermore, Greece is rather isolated geographically so even though we are professionals in the field, the kind of exposure is not as we would have liked it to be. Throughout my life, I've lived in a few places – the Netherlands, my training in London ( Trinity College of Music) – and I can safely say that people are aware of jazz as it's been a part of their daily exposure. For instance an agent from the Netherlands was excited about a project of mine, and one of the first questions he asked me was if I had funding. I searched, and found little funding opportunities.
Lara: Absolutely- there's so much happening here with younger and older generations, but there is literally no funding which could otherwise help build soft power and infrastructure to jazz music.
Polyzoglopoulos: Take the Half Note Jazz club. A while back, a collaboration with Utopia records was initiated to promote local artists, yet once again because of funding the performances in which we took part in were not financially viable. So, in a way, perhaps in this day an age being based in many places at once ( ie, being based in Athens but travelling for performances, records etc. ) is certainly the best way to go about.
Lara: I can totally see that, and vouch for it myself. In terms of what the pandemic has created in terms of performance experience, what do you make of hybrid performances ? And finally, what about three words to describe the jazz scene in Athens.
Polyzoglopoulos: Firstly, livestreaming is counter productive. As musicians, you need the audience, and they need us. There is a magic unparalleled by this kind of interaction.
Konstandinou: I've been playing the jazz circuit since 1996. Things are developing, and if we have the funding, and more venues, and our government supports the arts, you'd be seeing this scene flourish like you wouldn't believe.
Oh, I believe it. And, isn't this the case, I ask you, dear readers for most of the jazz scene ? Forget the meccas of jazz hubs like London and New York- whose musicians are made up of people that are truly international; why wouldn't people, after being exposed to jazz in the online world in a mainstream way, want to educate themselves about this music that has been around for over a century? This, I realised, diverged into a conversation, again that I needed to have, about the kind of music education that was taking place. I asked the lads: what about the women in the industry? Where are they, and how come we only know of the ones that leave Greece? Not surprisingly, the response from all three was a lack of role models, taught in schools, and a missing historical link in educating the youth about female musicians. Unfortunately, they're discouraged from playing, because yes, undeniably, just like everywhere in the world, it is a male dominated industry.
Note to the readers: very rarely do musicians open up about the lack of diversity, so I think it worthwhile to point out that Konstantinou even offered a solution to this problem: he remarked how in Sweden, a Jazz promoter who had booked him promotes female fronted bands. Also, I'd like to add that female musicians should undoubtedly be shown the same attention, promotion and professionally treatment as musicians.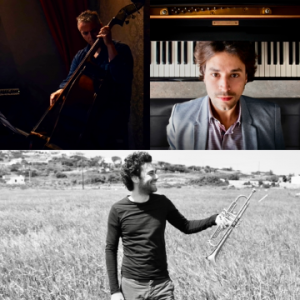 I happen to agree: we're musicians first, females second. That sentiment was echoed when I chatted to one of Athen's bright and talented vocalists, Terry Varkizoglou, who remarked that after studying under the tutorship of Jd Walter at  the Aaron Copeland School of Music, after her bachelors in Jazz at the University of Corfu. ( the only jazz department of university degree in the country).  I was amazed by her apprenticeship after having lived abroad, and in particular how she viewed education abroad verses education here. Performance wise, she was honest enough to remark that despite one of her career highlights as a leader for the Big Band Orchestra at Gotham City Hall, it was, as is in most cases, very hard to earn a living. You can play, she said, but it's hard to make a living as an artist. She was on an artist visa, during Obama's presidency, and remarked how the number of jazz musicians surpassed the actual audience for jazz. So Terry came back, and immediately found work as an educator and one of the circuits most in demand performer's Simply put: if you don't get a chance to perform, you can't develop as an artist.
Lara: Nicely put, Terry and rightly so.  I have to ask: what do you think of the lack of female role models in the industry? And what about your role models in Jazz Music?
Terry: Actually, my education, in particular a course on Black- African Choral music with a section dedicated to females helped me shape my own appreciation for such role models – and sadly so, this isn't taught in the system. As an educator, I try and share this knowledge with my own students, and event as a female musician, I barely know of female instrumentalists as opposed to female vocalist. We need to be aware of the female voice of the past, moving forward because unlike now there's a whole wonderful surge of female musicians ( Tal Wilkenfeld, Esperanza Spalding). It took people a while to get to that level, and still, there's room for improvement and awareness.
Lara: That's unbelievably insightful. So, who are your role models?
Terry: Laughs. Ella Fitzgerald, Bette Carter, and Mark Murphy!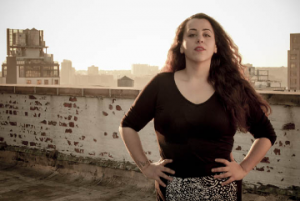 Terry, as naturally and effortlessly as could be waltzed off after our interview to perform, and I found myself thinking about how much I needed to uncover about the jazz industry here. But this is just one article, and the stories are many. Nana Simopoulos, the World Music prodigy hailing from New York and Athens was next on my odyssey of discovery. She has played with the greats, and is personally responsible for instigating a rebirth in the world fusion scene in Athens  and beyond. A virtuosic multi –instrumentalist, she is considered one of the foremost composers of world fusion music. Nana's performances include appearances with Oscar winner Tan Dun as a soloist on sitar in Marco Polo with the New York City Opera and the RAI Symphony Orchestra in Torino, Italy, including appearances at the Montreux Jazz Festival,  and Symphony Space in the Wall-to-Wall Joni Mitchell event with Opera diva Lauren Flanigan and at the Kennedy Center during the Mary Lou Williams Women in Jazz festival with the Mary Ann McSweeney sextet. Quite a resume!
After chatting to her I quickly discovered that she echoed, much like our previous protagonists of this piece, the sentiments of most Greek musicians, whether local or international: there is no system of support, because quite frankly there is no room for developing one's career in Greece she said. An exceptionally diverse multi-disciplinary artist, she is personally speaking I think an artist to be admired as a role model for future generations, in a way that she values music and quality over anything else. She made her mark, as a musician from an early age alongside Pat Metheny and Mary Ann Mcsweeney to name a few, and today, she aims to create a space through educational practise for young musicians to find a home in jazz.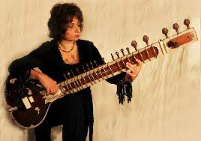 Photo credits: Athens Technopolis (1)  Konstandinou / Stefanopoulos/ Polyzogopoulos) (2) Lesha Patterson (3) Nana Simopoulos (4)
Part Three: The dawn of  the return – Home. Coming soon.
Last modified: July 13, 2021