The Belgian city Ghent has a famous jazz festival. Tens of thousands fans visit the Bijloke site every year in July to enjoy the music of world-famous artists and young talent. The coronavirus has stopped the two weekly events in its original format this year, but festival director Bertrand Flamang, his staff and the many volunteers won't take a holiday: Gent Jazz 1.5 will start Wednesday, July 8. Until the 21st of this month at the Bijloke site concerts will be held for a limited number of jazz lovers.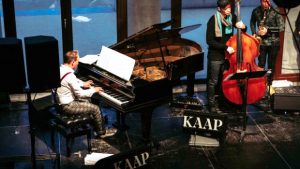 Every day there will be two or three acts of full festival length (75 minutes).  "Of course, strictly according to the corona guidelines: seated, in bubbles up to fifteen people and with a maximum capacity of 400 people'', reports to the festival management. On the bill will be the cream of the Belgian jazz scene: Jef Neve, Myrddin a.o. Between the concerts, a renowned DJ will take over. The press release states: "This will by no means be a 'normal' festival edition, but we want to do all we can to offer our visitors some memorable concerts and unforgettable evenings this summer.'' It goes on to say: "After the concerts, the Bijloke site will be transformed into a free-for-all summer bar, where notorious jazz fans will show off their record collection. And on July 11, 12, 19 and 21, brunch concerts will also be served from 11 am until 2 pm.'' Tickets can only be purchased through the website of Gent Jazz (gentjazz.com). The full program is published on the website as well.
So, this year there is an adapted festival, but next year Ghent Jazz wants to be big again. "Everyone was super excited about this year's line-up, and then suddenly it all goes up in smoke. That's tough, and not just for the team. The artists, our audience, all the suppliers, everyone is hit hard by what is happening right now. Even though everyone also understands the decision to cancel the festival summer and we're receiving lots of support from our visitors. That feels really good", says Gent Jazz director Bertrand Flamang.
The 2021 edition of Ghent Jazz will take place from July 8 to 18. Hopefully, the concert of Sting will take place then. The artist was programmed in the 2019 edition of the festival, but due to health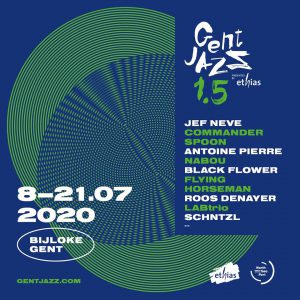 problems, the concert had to be cancelled. A bit later that year it was announced that Sting would perform at this year's event… But COVID 19 cancelled this!.  So let's hope that in 2021 the thousands who bought tickets in 2019 will finally see his performance.
I hope to enjoy the American tenor saxophonist Don Menza again next year. His great album "The Rose" was released at the beginning of this year. It was supposed to be promoted on a tour of Europe, but once again – I seem to be constantly repeating myself – COVID19 stopped this as well!
I met Don Menza in 1996. He was one of the American attractions during the annual festival in Terneuzen. American trumpeter Joe Magnarelli was also present. The two Americans were frequently seen on stage at jazz club Porgy and Bess during the festival. Also this spring Don Menza and his quartet would visit the Netherlands, and perform in Terneuzen.
The tour was organized by Austrian drummer Bernd Reiter. He says Don Menza was very disappointed that he couldn't come to Europe from California. But they are working on a tour in the first part of 2021. It's going to be a tribute to Charlie Parker…I can't wait.
Senior writer: Peter Beije
Last modified: July 8, 2020