I've always been a fan of Scandinavian Jazz and when this recording by Radio Bévort, a group lead by Danish saxophonist and composer Pernille Bévort, landed in my inbox I must admit it piqued my curiosity. Although I believe I'm fairly well versed with the Danish scene, I have to admit I was unaware of this group. However, the attached note from Jazz In Europe publisher Andrew Read ensured that the files were promptly downloaded, unzipped and delivered straight Windows Media Player for a first listen. I have to admit that at first I was not immediately convinced however the further I dug into this album the more it drew me in. There is a great deal here and I think it's important to note that a cursory "spot" listen of the album may give the wrong impression. This is one to sit down for.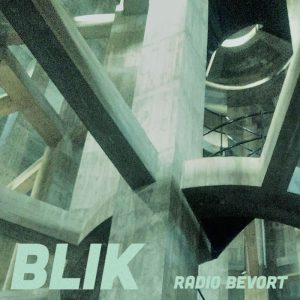 So before we get into things let's take a look at Radio Bévort. The Group was formed by Danish Saxophone player Pernille Bévort and is a septet consisting of a regular rhythm section and four woodwinds. All four wind players double providing a wide and diverse sound palette to draw from. On her website, Pernille writes "Radio Bévort is a colourful ensemble where different nationalities, inspirations and instruments meet. The compositions are inspired by diverse genres of music and indeed by life itself. In the music, you can feel the flavour of tango, jazz and also find very free passages combined with very thoroughly written arrangements composed especially for this ensemble. This gives the group a special sound with a timbre coloured by the woodwind arrangements and the accordion/piano."
The first thing that struck me when listening to this recording was the quality and diversity of the arrangements. This album sounds more like a small big band album rather than your typical septet recording with loosely arranged heads and one solo following the other before returning to the head. Almost all of the ensemble passages are fully through-composed yet at the same time, there is plenty of space for each of the soloists to fully open up but, not in a traditional cookie-cutter fashion. You can tell a great deal of thought and creativity has gone into the recording.
Stylistically there is a bit of everything from the playful opening track "Trefoil" to "Call for Eddie" that could almost be the theme song to New York sitcom. Yet, that said, there is a consistency throughout this album that is unique and rather difficult to put your finger on. During my first full listen I was consistently surprised and the deeper I delved, the more layers I discovered, a true sign of a great album.
There are no through-away tracks on this recording at all, each and everyone has a strong story to tell. I specifically liked "8 March Anthem", perhaps a nod to International Women's Day? This track is a dark modal based composition and features some stunning solo work from Bévort and pianist Marie Louise Schmidt. Equally noteworthy tracks are the ballad "BLIK II" with its poignant Saxophone cadenza performed by Bévort and "Tribal Dancing" that displays captivating rhythmic complexity with the groove.
Possibly one of the most interesting pieces on the album is "Der Kanon". It starts with a four-part woodwind introduction with the addition of percussion. After an abrupt close, the main theme is introduced by the Bass Clarinet with extra voices entering as the theme develops. Once again, on this track, pianist Marie Louise Schmidt delivers a stunning interlude that immediately changes the mood before returning us to the theme.
"Forundringsfryd", the following track, opens with a contrapuntal woodwind introduction. I loved the chosen voicings for the theme and the addition of the accordion works a treat, however, it's the Bass Clarinet work by Ole Visby that stands out giving the track a gentle but dark nature.
On reflection, I think the most attractive elements of this album are the variety of timbres that create the sound palette and the consistently creative solo work. Although there are only four wind players the fact that the instrumentation is so varied gives the illusion of a far larger ensemble. Credit must go to Bévort for fully utilising the forces available in each of the compositions and arrangements. In my mind, she has hit on the perfect balance between the through-composed passages and the improvised solo sections. The music contained on this album is never predictable, there is a surprise around every comer. I think it's also important to note that the sonic quality of the album the recording is flawless. The ensemble is fully in balance and the mix puts the listener firmly in the centre of the ensemble.
This album is not "Music for the Millions". It's intelligent, extremely well-conceived and performed spectacularly. That said, it's also not a science project, the music sounds fully organic, grooves and the improvisational and solo passages are outstanding. Bévort shows herself to be in full command and contributes several exceptional solos as does pianist Marie Louise Schmidt. The rhythm section of Morten Ankarfeldt (Bass), Bjørn Heebøll (Drums and of course Schmidt on the piano is rock solid both in the ensemble passages and provides an inspiring base for the soloists.
With this recording, Pernille Bévort has surrounded herself with a team of amazing musician and shows herself to not only be a great composer of modern jazz music but also an exceptional saxophonist and bandleader.
Personally, I would say this album is one of the best discoveries of the year, I can't recommend this album highly enough.
Line-up:
Pernille Bévort: (Tenor- and soprano saxophone/Composition) | Mariane Bitran: (Flutes) | Kasper Wagner: (Alto Saxophone/Clarinet) | Ole Visby: (Tenor Saxophone/Bass Clarinet) |
Marie Louise Schmidt: (Piano/Rhodes/Accordion) | Morten Ankarfeldt: (Bass) | Bjørn Heebøll: (Drums)
Track-Listing:
1. Trefoil | 2. Blaat i Blaat | 3. 8 March Anthem | 4. BLIK II | 5. Tribal Dancing (RB) | 6. Forundringsfryd (RB) | 7. Det Kanon | 8. Apricot Blossom | 9. Call for Eddie | 9. Gaar gennem Verden i Kjoler og Lys.
Release Date: 11 May 2020
Format: CD | Digital
Label; Gateway Music


Last modified: July 8, 2020