I hate to say this, but often when first picking up an album for review I find I have already formed an opinion before even listening to the recording. The art-work, packaging, line-up, track listing all tend to lead one unconsciously to form an expectation.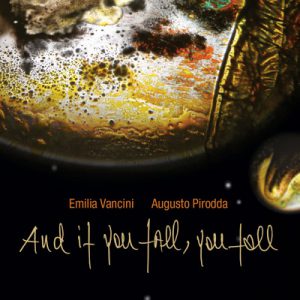 When the latest album from Italian vocalist Emilia Vancini and pianist Augusto Pirodda arrived on my desk the first thing I was struck by was the captivating cover art-work. Flipping to the back cover, the tracklisting revealed eleven standards, reading like a real book setlist at a jam session. Unconsciously I already knew what this album was going to sound like. Well, the old adage "you can't judge a book by its cover" quickly eradicated all preconceived ideas, this album is nothing like what I had expected. On this recording, Emilia Vancini and Augusto Pirodda take these tired old remnants of a bygone age dissecting each one only to have them re-emerge as something new, fresh and above all spontaneous.
A further look at the press release accompanying the album reveals the modus operandi these two highly creative musicians adopted when recording the album. Nothing arranged, just play and let the moment determine the direction the music takes. This can be a risky strategy however, in this case, worth the risk in every sense. What I enjoyed most about this recording is the way these two used the original harmony and melody purely as a starting point and in some cases, even this could be debatable. The press release sums this up perfectly stating that Emilia and Augusto "… have developed their own musical lingua franca." This is evident throughout.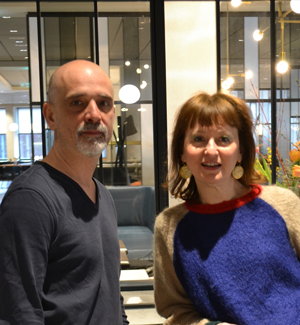 The album opens with an A cappella version of "Some Other Time" I found this to be an interesting choice as an opener and once again underpins the adventurous nature of the album. I particularly enjoyed the renditions of Frank Loesser's "If I were a Bell" and the track where the title of the album is derived "But Beautiful". Throughout the album, both musicians are fully on point and the connectivity between the two is ever-present in the performances. When writing this review I spent some time searching to find the right adjective to describe this recording. It's not easy, there is so much here to consider, however, I think what makes this album so appealing is its pure honesty.
So, in wrapping up, I'd say with "And if you fall, you fall" All bets are off, Augusto and Emilia have thrown caution to the wind and cross every boundary to create something beautiful and truly unique. Highly recommended.
Track Listing:
1. Some other time (solo voice) | 2.You're my everything | 3. When I fall in love | 4. On the sunny side of the street | 5. I love you | 6. If I were a bell | 7. Ruby, my dear | 8. There is no greater love | 9. But not for me | 10. Just friends | 11. Some other time (reprise).
Line-Up:
Emilia Vancini, voice | Augusto Pirodda, piano
Release Date: 5 June 2020
Format: CD | Digital | Vinyl
Label: Independent Release



Here the album on Spotify.
Last modified: June 9, 2020