Life at the time of Coronavirus is a strange cat and Jazz is no different. We have plenty of time, in theory, and probably for the first time in our lives have the opportunity to slow down and smell the roses.
The truth, in this quarantine, is, after a while, we get tired of everything and suddenly slip back into our same old cliche routine of checking out the same artists or listening to the same music. Finding motivation is becoming more and more complex every day. Personally, in this surreal period, I've discovered many new artists and tons of quality music, Jazz in particular.
A few days ago I was surfing around on Twitter when the artwork displayed in the profile header of Italian pianist Donatello d'Attoma (it was his new album "Oneness) captured my attention. It took me a while to realize that it was a video of one of the songs presented on the album. So, at this point, I thought why not, let us take a look! The tune touched me immediately for a number of different reasons. It was one of Monk's songs, "Coming on the Hudson" and was arranged in a unique way presenting something unusual in the way he was crossing bar lines. Also rhythmically it is more than interesting, I mean the way the trio plays together and the intention they bring to the music. It took me a while to identify the metric of a section which is made up of a cycle of 3 bars in 4/4 plus one in 3/4. also, in the "B" section there is a change of pulse that gives to the song additional interest.
As I said music in the time of Coronavirus is a strange cat. I felt something deep moving here. Music is much more than written arrangements or charts and this is exactly the case on this album. I could almost perceive a restless sea behind the performances, something very personal and intimate. And yes, I checked around and found the entire album on Spotify, I have to say it was such a positive surprise.
When I listen to an album I like to consider the entire picture and in general the human side behind the music, the motivation which pushes an artist to go in a certain direction. Donatello's music is a sum of emotions and reflections; sometimes you feel a strong wave of energy (Crazy Elevator for instance), sometimes you perceive a strong solitude (as in Fluorescent Light). Beyond the emotions, stylistically it's clear that Donatello travelled a particular route on this album combining elements of Free Jazz infused with Chamber Music and mixed rhythmically into a super tasty cocktail.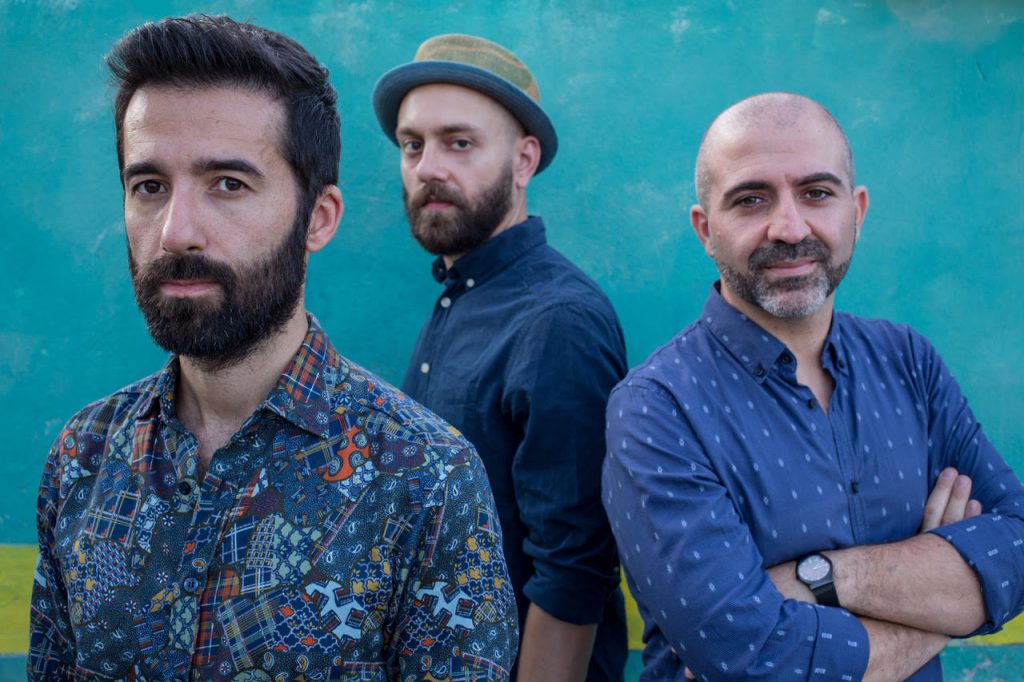 In this sense, you can see that choice of the musicians D'Attoma has put together was very well-conceived. This is evidenced by the sharp drumming of Enrico Morello, always fascinating and functional, and the accurate bass of Alberto Fidone.
I can confess that after listening to this album I felt the urge to get in touch with Donatello who confirmed my perception about this project. The recurring concept of the album is light as you can easily deduce from the titles with the presence of words like Purple, Clarity, Light itself etc. As Donatello himself writes in the liner notes: "For me, composing is the precise moment in which reflections, moods and awareness of the objectives achieved melt with each other to reveal themselves". So, In this episode of his musical life the reflection is the light and the natural phenomena related to it; the importance of light in the vital process of being: human beings, animals, plants and the entire planet. Every song is a picture which could be isolated but in the meantime, you realize that there is a common thread tying every single tune together. Mare Bianco, with a powerful melody, connecting to Purple Sunset with its sense of solitude and so on.
If you want to reconnect with your soul I really recommend this album by Donatello D'Attoma.
CD Review – Simone Gubboiotti
Track Listing:
1 Fluorescent Light | 2 Oneness | 3 Crazy Elevator. (Collision Point) | 4 Vortex Of Light Particles | 5 Mare Bianco | 6 Clarity | 7 Purple Sunset | 8 Coming On The Hudson
Line-Up:
Donatello D'Attoma – piano | Alberto Fidone – double bass | Enrico Morello – drums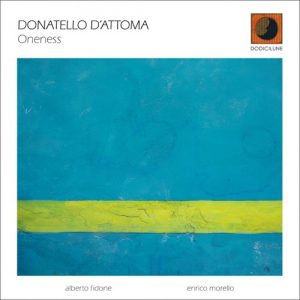 Release Date: 6 March 2020
Format: CD | Digital
Label: Dodicilune
Last modified: April 28, 2020