New Songs of Resistance, a recording born of its time and for its time, is an artful musical response to today's undeniable political and social tensions. As interpreted through the penetrating vision of Jason Yeager, a pianist, composer and arranger of uncommon skill and inventiveness, the album makes stunning use of three distinctive vocalists and a host of agile instrumentalists to assert its positive message of defiance and unity.
Yeager blends his own compositions–instrumentals, and others with original lyrics–with songs by the celebrated Latin American composers Chico Buarque, Violeta Parra, Victor Jara, and León Gieco. Maintaining the original Spanish and Portuguese lyrics for these works as a token of respect and solidarity, Yeager aligns the anger and confusion felt by the peoples of both the United States and Latin America. (Significantly, Yeager's composition "Somos Cinco Mil" adapts excerpts from Jara's poem of the same name, the last work the activist artist completed before his 1973 execution at the hands of Chile's repressive military government.) Suffused with rage yet also infused with courage, New Songs of Resistance attempts to speak truth through the power of music.
Originally from Boston and now based in New York City, pianist, composer, and educator Jason Yeager creates music that is deeply expressive and multi-faceted, defying convention while reveling in the traditions of jazz, blues, 20th century classical music, and Latin American folk songs. Yeager has recorded five albums under his own leadership, including the critically acclaimed United with Jason Anick.
Make no mistake, Yeager is unhappy with the current situation in his country and is straightforward in his criticism. As Farayi Malek declares in Yeager's composition "In Search of Truth," "Do you deny the past?…do you deny the truth?…do you deny the warming planet?…We must be better than this." Yet, for Yeager, hopelessness is not an option. Indeed, Chico Buarque's "Apesar de Você" ("In Spite of You"), a buoyant samba sung by the exuberant Brazilian singer Mirella Costa, is a form of hopeful resistance that points to better days ahead. And in an effort to connect this politically charged and socially relevant music with real-world action Yeager is donating a portion of the proceeds from all album sales (CD hardcopies and digital downloads) to RAICES (Refugee and Immigrant Center for Education and Legal Services), a leading organization that serves immigrants and refugees from Latin America and beyond at the U.S.-Mexico border. "People are hurting and I'm trying to make sense of all this through music. This is my way of pushing back against oppression, exclusion, and violence, my way of standing up for inclusion and truth. I always intended to have the music express an uplifting and inspiring message. In spite of all that is happening, we will persevere. Let's move forward and fight for what is right—this situation is only temporary."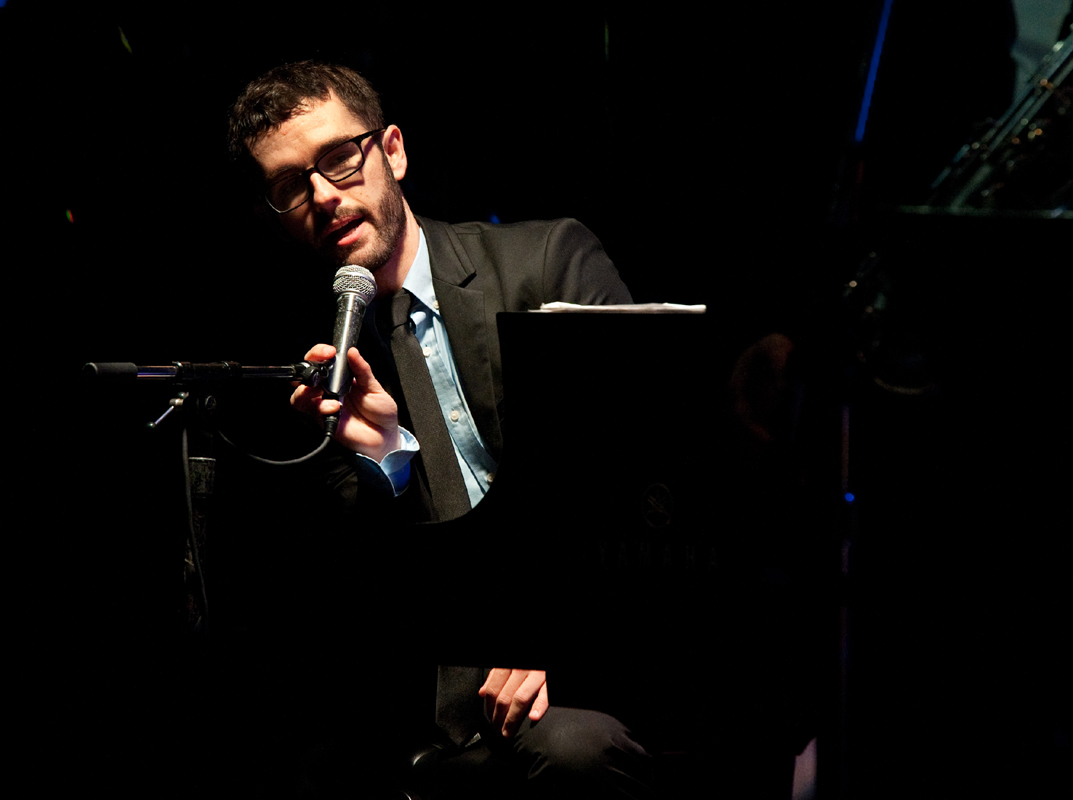 "I have a deep connection with Latin folk music," Yeager states. "Eleven years ago, I spent five months in Argentina as an International Relations exchange student while also studying traditional folk songs and instruments. I developed a love for the nueva canción movement of songwriters like Violeta Parra and León Gieco, the folk music that galvanized the people of Latin America against the region's oppressive governments. This music was joined with a social movement that addressed political themes. This made a huge impact on me. I can connect this music to my work because for me, the term 'jazz' as a genre is just a label, a construct. While jazz is certainly rooted in African American traditions and culture, I also think of it as a process of engaging with all categories of music–to deeply absorb sounds in an authentic manner and creatively express them in new ways. And we see jazz as a form of resistance in the work of many of my musical heroes, like John Coltrane, Charles Mingus, and Max Roach."
Release Date: October 4th 2019
Format: CD | Streaming
Label: Outside in Music



New Release Spotify Playlist
The Jazz In Europe New Release playlist features tracks from the new releases featured on Jazz In Europe. Updated weekly, this playlist is the perfect place to discover new music from the leading jazz musicians currently on the scene. We hope you enjoy this selection.
The best way to keep up to date with all the latest releases is to follow us on Spotify. Just click the button below.
Last modified: March 21, 2020