By PETER BEIJE | Photos BRUNO BOLLAERT
'The Music of Toots Thielemans' is the title of the main program on the Saturday evening of Jazz Middelheim. The Antwerp jazz festival (14 – 17 August) honors it's Godfather with a veritable parade of greats from the music world.
Since 1981, Toots Thielemans played on each and every edition of Jazz Middelheim. After announcing his retirement, at the age of 91, this tradition has come to an end. However, his music lives on in the atmospheric Park Den Brand.
A number of big international names and most of the famous Belgian musician's friends come on stage Saturday night (August 16). These include the pianists Kenny Werner, Bert van den Brink and Eliane Elias (piano & vocals). Also performing are his famous countrymen: trumpeter Bert Joris and guitarist Philip Catherine. Festival director Bertrand Flamang, assured there is even more to come. Romers have it that Herbie Hancock may also appear, the famous pianist plays on the opening day of the festival (Thursday 14 August) with saxophonist Wayne Shorter. Time will tell. These artists will be backed by bassist Hein Van de Geyn, drummer Hans van Oosterhout and pianist Karel Boehlee. They are the basis of Toots European Quartet.
'People that have experienced a performance of Toots at Jazz Middelheim will never forget what happened last year. Toots arrival on stage (on the arm of Hans van Oosterhout), almost caused the tent to explode with emotion, followed by a sustained applause. There was still no note played, but the concert could not go wrong. The Quartet took care of the music, the public for the applause as it were. And at the end of the concert an encore, and another one, and a third. That was in 2013, the very last time as we know now…
Festival Director Bertrand Flamang will miss Toots out on Middelheim. ,,Toots feels that he can no longer bring out on the stage a performance that is acceptable to him. And he's the boss. And yes, we're going to miss him and for a very long time.'' ,,But change is one of the main features of jazz for me, and also for a jazz festival. Thanks to Toots the festival is what it is today. We will now have to pull a little harder ourselves to keep up and we will do it with pleasure."
The history of Toots at Jazz Middelheim dates back to 1981. Bertrand Flamang stated ,,That year, he played a legendary duo concert Roland Hannah. From that moment on there was that special bond. The chemistry between Toots and the festival showed that special ingredient to what long-term relationships are built on. He was there at every edition since then, usually with some of his favorite musicians.
Toot's often appeared with Brazilian artists, with his American comrade Kenny Werner; with the Dutch friends Hein Van De Geyn, Hans Van Oosterhout, Karel Boehlee.. and of course with the colleagues from the Belgian scene. Toots gave a lot of Belgian musicians a nice stepping stone in their career by to include them in his group for a time or let them play in a concert at Jazz Middelheim."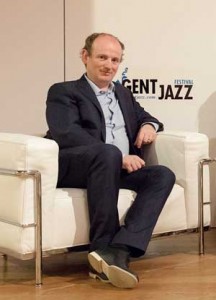 Bertrand Flamand about the secret of Toots' music: ,,The basic ingredients in his music is, in his own words, the small space between a laugh and a tear, or in other words the controlled emotion. At Jazz Middelheim Toots has invited time and again the thousands of attendees into that small space. He also did that elsewhere and on recordings. But at Jazz Middelheim it was different. In addition to the fans and loyal festival visitors Toot's always drew many people out of curiosity. They had heard of the legendary musician Toots for decades. He attracted them to Jazz Middelheim. Without his fame they would never have considered visiting the festival.''
,,That way he won many hearts for our much loved festival and our favorite music, just by playing honest and beautiful music. Warm melodies and heart breaking stillbirth tunes. Swinging jazz or lyric improvisations. Ecstasy came over the crowd. And the wonder. For well over an hour. For anyone of any age. The most beautiful gift that one can get. "
More Information on Jazz Middelheim at www.jazzmiddelheim.be
Read Kenny Werner's thoughts on on Toots here
Last modified: July 15, 2018