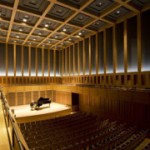 London based label Whirlwind Recordings founded in 2010 by bassist/producer Michael Janisch will commemorate their third anniversary by hosting a three day festival on October 10,11 and 12 at one of the UK's leading cultural landmarks, the Kings Place in London.
The inaugural Whirlwind Festival will present 18 bands, all led by Whirlwind Recording artists, that will perform showcasing a large selection of the Whirlwind Recordings catalogue. In addition to the main concerts the festival will also present a number of free events and educational workshops.
Whirlwind Recordings was established in early 2010 by international recording artist, freelance bassist, composer, bandleader, educator and producer Michael Janisch. A US native who relocated to London in 2005, Janisch created the label specifically for the 2010 worldwide release of Purpose Built, his debut solo album. The label has grown exponentially and in three years now boasts over 30 titles in its catalog. In the three years that Whirlwind Recordings has existed the label has produced some of the most exciting creative music that has been released in the UK, USA and Europe.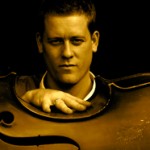 Whirlwind Recordings is committed to releasing music that is original, creative, and soulful, with a key emphasis on improvisation. Their artist roster gravitates towards genre-defying artists who draw inspiration from a mix of global music traditions past and present, and both recognizable and eccentric. Janisch states "The goal of each release is to present the artists' unadulterated artistic vision while exceeding industry standards in audio fidelity, graphic design and promotion". Whirlwind Recordings is a label completely owned and operated by musicians and aims to create art on the highest level; enjoyable music for everyone, and a fair and honest platform to help top-notch artists present their work to the world.
Tickets are available for individual concerts and for those that wish to attend multiple events there are a number of festival passes available.
In the last few months we have heard of a number of independent labels that are taking the step toward creating performance opportunities for their artists and we at Jazz In Europe believe this is something that needs to be supported. We urge all readers to get behind this initiative and spread the word.
For a full program of the festival click here or visit the Whirlwind Recordings website
Tickets are available via the Kings Place website.

For those that wish to purchase a festival pass you can find more information at the link below.

Last modified: July 15, 2018