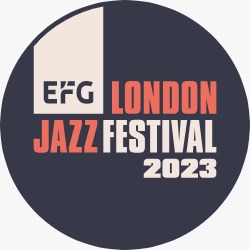 In under a month, the jazz stages of London will be host to some of the biggest names in the scene today. November is set to bring the wonders of the EFG London Jazz Festival, featuring the likes of Cory Henry, Norah Jones and Samra Joy, to name a few.
Women in Jazz Media are thrilled to throw a week of inspiring events, giving voice to women and non-binary musicians all over the jazz scene. Formed on November 24th, 2020, Women in Jazz Media is a not-for-profit organisation created to help support and create an equal, diverse, safe, and healthy jazz industry. Women in Jazz Media have returned to the London Jazz Festival for the third year in a row, to bring you the best of women in jazz. From the 14th to the 19th of November, the stage of Toulouse Lautrec in Elephant and Castle will present vocalists, drummers, pianists, bassists and so much more, embodying the lives and experiences of women in the jazz world.
Here is everything you need to know…
The All-Female London Big Band: Tuesday 14th November, 7:30 pm
Commencing a week of magnificent events, The All-Female London Gay Big Band return to the Women in Jazz Media line-up for the third year in a row.  Stemming from the London Gay Big Band, The All-Female London Big Band is a specially formed ensemble led by vocalist Lara de Belder and trumpeter Charlotte Keeffe. The London Gay Big Band was formed in 2011; a jazz orchestra made up predominantly but not exclusively of LGBTQA+ musicians and vocalists.
The line-up includes Lara de Belder– Vocals (MD), Charlotte Keeffe– Trumpet (MD), Clara Daly Donnellan- Trombone, Nichola Pope- Saxophone, Maria Noronha- Piano, Daniella Hodson- Bass, Suzanne Cross- Drums, Stefan Doering- Manager.
The London Gay Big Band have performed at numerous high-profile events, including on the main stage at London Pride, BST Hyde Park Festival, BT London Live in Victoria Park as part of the 2012 London Olympics and the semi-final stage of Britain's Got Talent in 2014. What a way to kickstart this week of unforgettable events!
Ashaine White Presents the Knocking Down the Door Fund: Wednesday 15th November, 7:30 pm
A new fund set up by Ashaine White and Women in Jazz Media, the 'Knocking Down the Door Creator Fund' was created to support the development of exceptional female Black artists in the early stages of their careers. The project aims to champion the creation of genre-bending and alternative original music. Hosted by Ivors nominee and inventor of the new fusion genre 'grunge-soul', Ashaine White will be joined by the first award recipients, Mary Sho, Olympia Vitalis and Rybes.
The fund was initiated to dissolve assumptions and stereotypes within the music industry, particularly in relation to Black female artists and their exploration of different genres and styles. This hopes to mould new role models for emerging Black female artists who approach music-making in their own individual way. You do not want to miss this magical showcase of talent, a look at the innovation of those changing the scene as we know it.
Lara de Belder: Thursday 16th November 7:30 pm
London-based singer, actor and writer, Lara de Belder introduces her own original brand of jazz-pop, inspired by artists such as Jamie Cullum, Amy Winehouse, Celeste, Jacob Collier, Melody Gardot and Jessie Ware. This will be another wonderful night of self-expression through genre exploration and individual artistry.
Trained in Musical Theatre at the Royal Academy of Music, Lara was featured on BBC Introducing with Rianne Thompson and has been long-listed for the Stites and Drewe Mentorship in 2021 with a new comedy musical, Bird Brigade, directed by Grace Taylor (SIX). Come down for a night of incredible vocals and groove-infused tracks!
Amy Gadiaga: Friday 17th November 7:30 pm
Friday night at Toulouse Lautrec presents an abundance of fresh new talent: double bassist and vocalist Amy Gadiaga, Parliamentary Jazz Award nominee and Jazz Re:freshed recording artist. Gadiaga seeks to bridge the gap between the more traditional sounds of jazz's past, with the modern attitude and approach of artists such as D'Angelo and Kimbra. Amy's impressive ensemble explores various themes in their music, from freedom and art to black pride and representation.
After a successful performance at last year's EFG London Jazz Festival, as well as performances at Jazz Café Posk and Jazz Café, Amy has begun working on her debut EP, following two critically acclaimed singles already. Helping lead the charge in the London Jazz revival, Amy Gadiaga cannot be missed!
In Conversation with Monika Herzig: Saturday 18th November 2-4 pm
Jazz pianist, composer, author and Professor for Artistic Research at The Jam Music Lab private University in Vienna, Dr. Monika Herzig joins us to discuss 'The Routledge Companion to Jazz and Gender', Nominated for the Jazz Journalists Association Book of the Year, this edited collection of 38 essays identifies, defines, and interrogates the construct of gender in all forms of jazz, jazz culture and education. These arguments look to shape and transform the conversation in response to changing cultural and societal norms across the globe. From jazz's conception to its full-blown popularity, this book follows the gender imbalance throughout history and how it impacted the music itself. The session will begin as a book presentation, followed by a Q&A with Monika.
Monika Herzig and Alexis Cole- Both Sides of Joni: Saturday 18th November 2-4 pm
The Both Sides of Joni project was the product of a period of uncertainty and artistic exploration during the COVID-19 summer of 2020. Vocalist Janiece Jaffe began tuning into Joni Mitchell's music in a jazz light, which she sought to share with others. Janiece got the urge to re-imagine the songs as jazz arrangements, along with Monika Herzig, and that summer was spent re-discovering Joni's music. In March 2021, the arrangements were premiered at the Jazz Kitchen in Indianapolis, with many of the audience members coming together for the first time in over a year.
The pair decided to record the arrangements with various other incredible musicians and with community support from a successful Kickstarter campaign. The day after the recordings were mastered, Janiece unexpectedly passed away after heart surgery. This album is her legacy and her musical dream, taken on multiple tours of the US and Europe featuring renowned New York vocalist Alexis Cole.
Sticks and Thrones Drum Masterclass with Migdalia Van Der Hoven and Special Guests: Sunday 19th November 2-4 pm.
With Mexico's Woman of the Year for Arts and Culture, Migdalia Van Der Hoven's masterclass will explore the diversity of the drum kit, as well as music from the jazz and jazz fusion repertoire, prioritising groove, swing, and funky rhythms.
Migdalia Van Der Hoven is an International Award-winning drummer, currently touring with SIX the musical across the globe. She is also a Vater Drumsticks, Bosphorus Cymbals and RTOM Corporation artist. She is a Berklee College of Music Graduate, where she studied with Jackie Santos, Terri Lynn Carrington, Victor Mendoza, and Mark Walker. Come along for an exciting session, filled with funk and non-stop groove.
Migdalia Van Der Hoven, Esther Bennett, Aydenne Simone (Big Mama) and Special Guests: Sunday 19th November, 7:30 pm
For the final night of the Women in Jazz Media London Jazz Festival events, there will be 3 sets of sensational performances from renowned vocalists Esther Bennett and Aydenne Simone, accompanied by the wonderful Terence Collie on piano and Migdalia Van Der Hoven's quartet, with other special guests throughout the night. The perfect end to a fantastic week, and we cannot wait to see you all there!
Last modified: November 23, 2023