Astghik Martirosyan, a gifted vocalist and composer, graces the world with her debut album, "Distance," a compelling exploration of her artistic prowess and heartfelt emotions. A musical tapestry that seamlessly weaves together poetry-inspired original compositions and expressive renderings of Armenian folk songs, "Distance" is a powerful testament to Martirosyan's deep-rooted connection with her heritage and her artistry.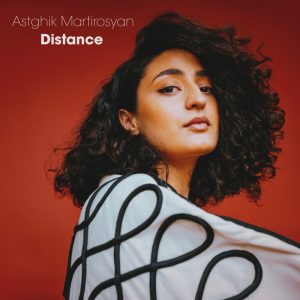 As an Armenian native, Martirosyan experienced a tumultuous duality in 2020—a year marked by artistic growth at the New England Conservatory in Boston and heart-wrenching news from her homeland, Armenia, embroiled in a 45-day war with Azerbaijan over the disputed Nagorno-Karabakh region. Amidst the pandemic, the title "Distance" takes on a layered meaning, embodying the emotional and physical distance she felt from her family and country during these trying times.
The album comprises seven compelling tracks, each an eclectic blend of genres and idioms. Martirosyan draws inspiration from the likes of Emily Dickinson, Marina Tsvetaeva, and Anna Akhmatova, infusing their works into her compositions. "Silence," the opening track, was inspired by Dickinson's profound words, setting the tone for the album's poetic essence. The title track, "Distance," draws from Tsvetaeva's poem "To Boris Pasternak," resonating with the emotional depth of Martirosyan's experiences.
In the exquisite musical tapestry of "Distance," the track "I'm Calling You" emerges as a shining star, an epitome of emotive expression. The song's ethereal introduction, performed with cello, sets the stage for Martirosyan's compelling vocals to resonate with the listener's soul. The captivating tenor sax solo further adds layers to this musical gem, leaving an indelible mark and confirming its status as a standout piece on the album. Reflecting on her approach to traditional Armenian folk songs, particularly evident in "I'm Calling You," Martirosyan emphasizes the importance of preserving the melodies' purity. Armenian music, deeply rooted in tradition, predominantly features a monophonic structure, underscoring the significance of retaining the authentic melodic lines in these timeless compositions.
Another jewel in this musical odyssey is "Heartsong," a composition by the illustrious Fred Hersch. A melody that has traversed time and interpretations, it finds a unique rendition in Martirosyan's artistry. Noteworthy is a moment within the piece where the voice, piano, and saxophone seem to intertwine in a manner reminiscent of Bach's Fugues, showcasing Martirosyan's ability to infuse her musicality with diverse influences.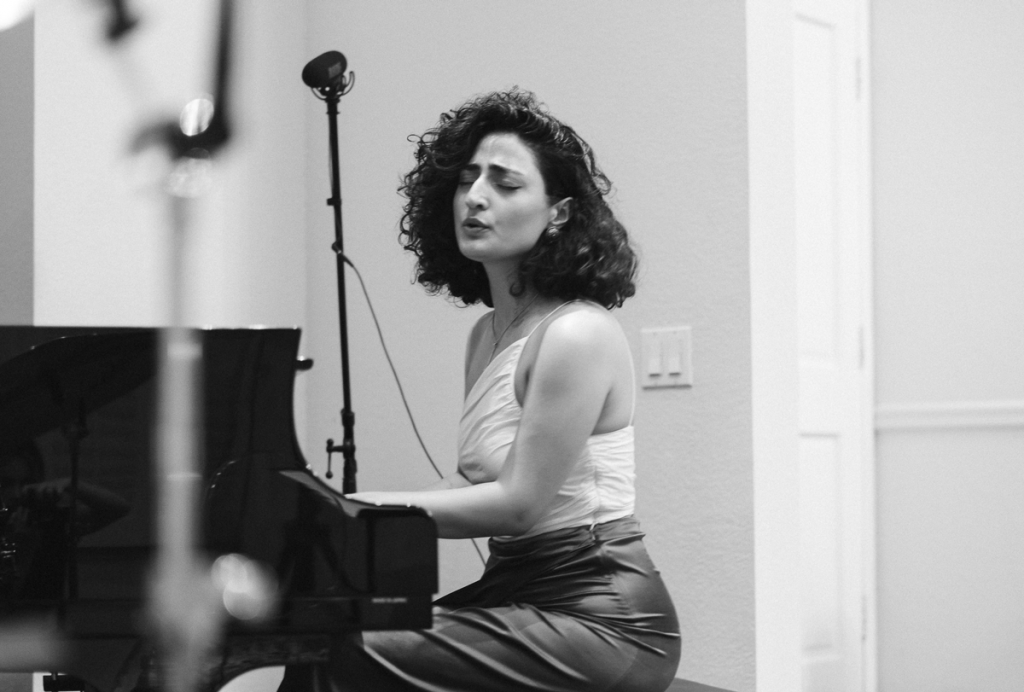 In the realm of lyrics, "Heartsong" embodies a spirit of hope and a celebration of life. Martirosyan is deliberate in incorporating this uplifting perspective, emphasizing it as a bright star that shines resplendently amidst the emotional landscape of the album. Through her nuanced interpretations and careful curation of the thematic material, she successfully captures the essence of hope, reminding listeners of the resilience of the human spirit. Martirosyan clarifies that "Distance" is not a protest album but a poignant statement that delves into the human aspect of separation and conflict. It amplifies the need for compassion and unity within our communities.
Astghik Martirosyan's "Distance" is more than an album; it's a poignant statement about the human experience of separation and conflict, urging us to care for one another and our communities. It's a journey through a realm of emotions, showcasing hope and resilience. Martirosyan effortlessly blends her Armenian roots with jazz, enriching the language of the latter. This album is a deep, multilayered, and highly emotive musical narrative that comes highly recommended for any jazz aficionado seeking a profound and enriching auditory experience.
Track Listing:
1. Silence 4:54 | 2. Spring is on its way 2:42 | 3. I'm calling you 6:13 | 4. Song of the final meeting 6:45 | 5. Distance 3:16 | 6. Heartsong 4:32 | 7. Summer Night 5:54
Line-Up:
Astghik Martirosyan voice, piano | Vardan Ovsepian piano | Darek Oles bass | Christian Euman drums | Daniel Rotem tenor saxophone | Maksim Velichkin cello
Release Date: 6 October 2023
Format: CD | Streaming
Label:
Last modified: October 10, 2023