In the ever-evolving landscape of jazz, artists have consistently drawn inspiration from the rich tapestry of classical music and over the years, the works of Johann Sebastian Bach has been a perennial source to draw from. Pianist Adam Birnbaum, hailing from the New York, recently released his take on Bach's timeless Preludes from Vol 1 of "Das wohltemperierte Klavier" (BWV 846-893), accompanied by the rhythm section of bassist Matt Clohesy and drummer Keita Ogawa. The result? An album titled "Preludes," released by Chelsea Music Festival Records..
Birnbaum, already known as both a bandleader and a sideman, takes a bold step into the realm of classical jazz fusion with his fifth album as a leader. His diverse experiences, from collaborating with vocal powerhouse Cécile McLorin Salvant to sharing stages with drum maestro Al Foster and leading lights like Darcy James Argue's Secret Society and the venerable Vanguard Jazz Orchestra, have crafted him into a versatile and sought-after musician.
Notably, McLorin Salvant, an artist of considerable acclaim herself, has thrown her support behind Birnbaum's project, even contributing an alluring cover image for "Preludes." Her words echo the sentiment shared by many who have had a sneak peek into this groundbreaking album, describing it as "dynamic, innovative, and moving."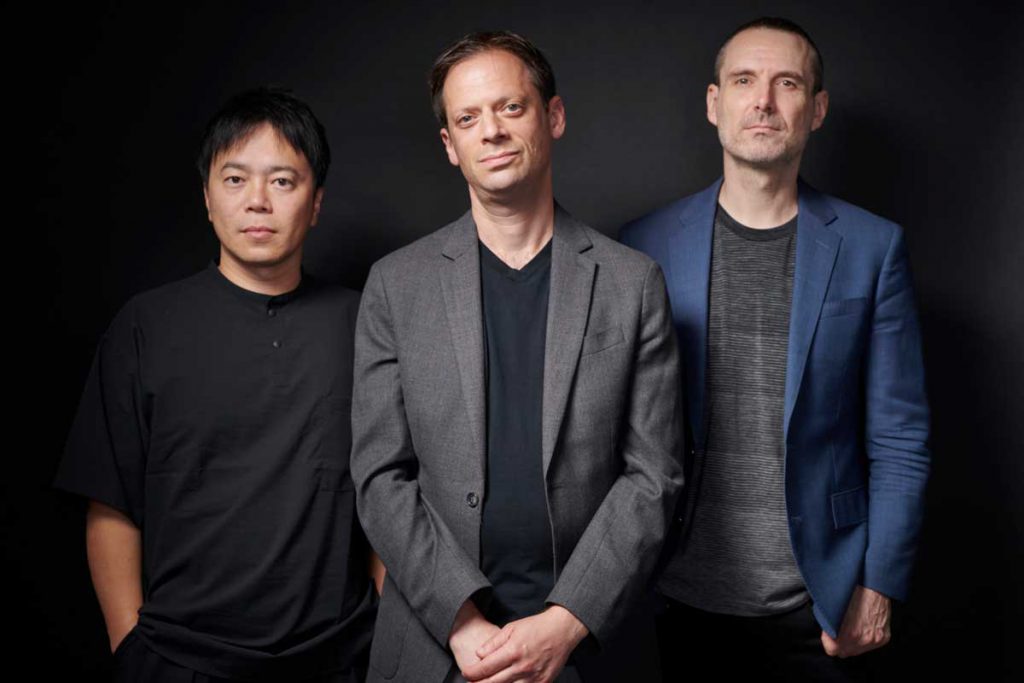 Birnbaum's source material for "Preludes" draws from Bach's seminal work, "Das wohltemperierte Klavier" (BWV 846-893) or commonly know in English as "The Well-Tempered Clavier". Bach composed this masterpiece in 1722 at the age of 37, showcasing the advantages of the the new and groundbreaking keyboard tuning system known as "well temperament," a precursor to the "equal temperament" widely used today. This work has influenced classical composers for centuries, with its impact extending beyond classical music into jazz and even electronic experimentation.
The connection between Baroque music and contemporary jazz runs deep. Both traditions emphasize improvisation, with the Baroque practice of Basso Continuo resembling the modern jazz rhythm section. However, not all jazz interpretations of Bach have been equally successful. Some early attempts merely infused swing into Bach's compositions, an approach that in almost all cases lacked creative depth. Others explored the harmonic and melodic elements of Bach's music as launching pads for something entirely new, a more inventive approach.
So where does "Preludes" fit into this spectrum? It resides comfortably in the middle. Birnbaum respects Bach's melodic and harmonic structures while infusing them with fresh perspectives, avoiding contrivance. The album predominantly features a jazz piano trio format, often incorporating Latin and straight eighth-note feels, a logical approach given that most of Bach's melodic material does't translate well when given a swing fell, however that said, Birnbaum's approach to the material resonates exceptionally well. Tracks like "Prelude in D Minor" and "Prelude in D-flat Major" exemplify this fusion, the latter embracing an Afro-Cuban essence with subtle piano montuno.
Birnbaum astutely navigates between classical and jazz realms, notably with his ballad interpretations of the "Prelude in E Minor" and "Prelude in B-flat Minor," showcasing extended piano intros and harmonically rich progressions that seamlessly bridge the gap yet tend to lean toward the classical.
Birnbaum's vision for this project is clear. He aimed to stay true to Bach's compositions while adding his unique twists. Much like the Baroque musicians of Bach's era, who embraced improvisation, Birnbaum tastefully integrates elements of jazz sensibilities into his arrangements, improvising over the chord changes and altering the melodic content while at the same time preserving the core essence as writing by Bach.
In selecting his rhythm section, Birnbaum wisely sought players known for their subtlety. Matt Clohesy's impeccable bass lines add depth and sensitivity to the Baroque foundation, while Keita Ogawa's chamber-like drumming exhibits finesse and a conversational style that enhances the album's colorful possibilities.
In sum, "Preludes" is a well-conceived concept executed with exceptional skill. It's worth noting that this is dangerous terrain to tred creatively, however, Adam Birnbaum has produced an album that, in my opinion, successfully fuses Bach's music into a contemporary jazz soundscape. Definitely well worth a listen.
Line-Up:
Adam Birnbaum – piano | Matt Clohesy – bass | Keita Ogawa – percussion
Track Listing:
Based on selections from J.S. Bach's Well-Tempered Clavier Vol. 1
1. Prelude in C major | 2. Prelude in D minor | 3. Prelude in Db major | 4. Prelude in E minor | 5. Prelude in E major | 6. Prelude in C# minor | 7. Prelude in D major | 8. Prelude in Eb minor | 9. Prelude in G major | 10. Prelude in Bb minor | 11. Prelude in F major | 12. Prelude in C minor
Release Date: 13 October 2023
Format: CD | streaming
Label: Chelsea Music Festival Records

Last modified: October 18, 2023