Amsterdam's Bimhuis is set to host an extraordinary evening on Thursday, September 14, as the debut album, "Mountain Child," by Sanne Sanne, comes to life on stage. Sanne Huybregts, a multi-talented artist known for her vocal prowess, percussion skills, and composition talents, will be presenting her quartet, Sanne Sanne, in what promises to be a memorable performance.
Sanne Sanne is not just another musical act; it embodies the duality of Huybregts' life experiences—the struggle of urban living and the rejuvenation found in the mountains. The band's name itself echoes the music's intricate layers, a testament to the complexity and depth of their compositions.
Huybregts explains her approach: "I always hear more melodies than just the lead vocal in my compositions. First, I used a loop station for the recordings. But I would rather have an extra singer in my band, who also understands instrumental intonation. In addition to their instruments, Roosmarijn Tuenter (viola), Pat Cleaver (double bass), and Jeroen Batterink (drums) all sing. Dual instrumentalists are really an important part of Sanne Sanne with this."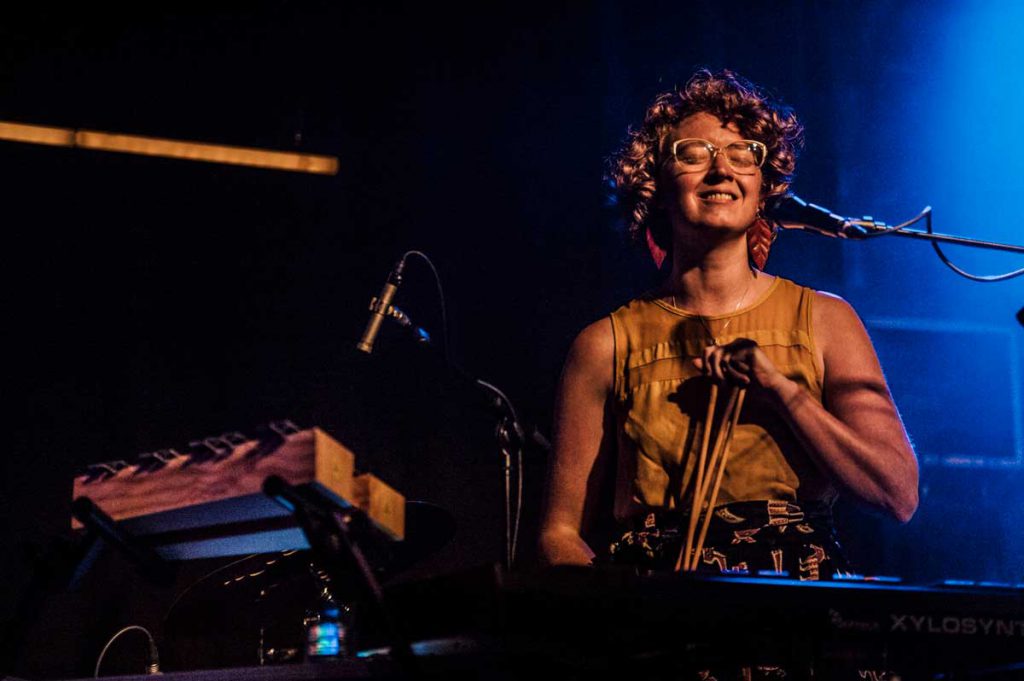 About the Album "Mountain Child"
Sanne Huybregts has been on a mission to enrich the contemporary musical landscape with her distinctive artistry. With roots tracing back to her childhood, where her enchanting voice filled Dutch cycling paths and European mountain trails, she was destined to create captivating music. Influenced by the likes of Joni Mitchell, Yann Tiersen, and The Beatles, she forged her unique sound amid the tranquility and freedom of nature, nurtured by her nomadic upbringing.
This eclectic mix of influences laid the foundation for "Mountain Child," her debut album. It's a musical photo album that transports listeners to a nostalgic time of childhood curiosity and exploration. The album's first single, "Free Enough," takes you on a journey through intricate time signatures and harmonies, showcasing Huybregts' jazz background.
The title track, "Mountain Child," narrates the story of a pure and vibrant mountain child who lives in harmony with nature, a stark contrast to the complexities of modern life. Sanne's heartfelt composition invites listeners to reflect on their own quest for simplicity and sanctuary.
Sanne hopes to inspire audiences to reconnect with their inner "Mountain Child" during her live shows as part of the album release tour. Don't miss the chance to experience this unique musical journey on the following dates:
14-09: Bimhuis, Amsterdam NL (official release)
16-09: Jazz Festival Generations, Apeldoorn NL
21-09: De Doelen, Rotterdam NL
22-09: September Me, Amersfoort NL
23-09: Paradox, Tilburg NL
24-09: TivoliVredenburg, Utrecht NL
28-09: ProJazz, The Hague NL
03-10: Lumière Jazz Nights, Maastricht NL
Sanne Sanne's "Mountain Child" promises to be a mesmerizing musical journey that transcends genres and captures the essence of life's dualities. Don't miss the opportunity to witness this extraordinary talent live in concert.
Last modified: September 12, 2023