In the vast tapestry of our lives, there are those shining beacons that guide our path and ignite our passions. For Swedish guitar virtuoso Alf Carlsson, his debut album, aptly titled 'Lights,' is a heartfelt homage to his own luminous source of inspiration – music itself. A harmonious blend of modern jazz, rock cadence, and the enchanting melodies of Swedish folk traditions, 'Lights' is poised to make its debut on September 1st, courtesy of Naxos Prophone Records.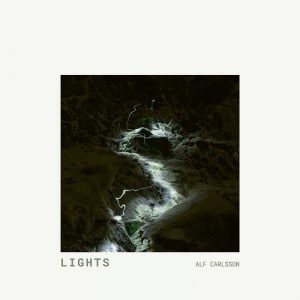 Carlsson's relationship with the guitar began at the tender age of 10, an infatuation that grew into a lifelong romance. An insatiable appetite for rock, pop, and jazz guided his formative years, with his room adorned in Metallica posters and his hair cascading down to his waist. A serendipitous encounter during his teenage years, when his parents whisked him away to a Swedish folk music festival, turned out to be a pivotal moment. That initial experience etched itself into his soul, leading him to revisit the festival with unwavering devotion every year thereafter.
Hailing from the shores of Northern Sweden's lake Siljan, Carlsson's ancestral lineage served as an undercurrent for the creation of 'Lights.' Through this album, he sought not only to reveal the diverse facets of his musical identity but also to rekindle his connection with Sweden's lush folk music heritage.
The album's collection of eight tracks weaves together six original compositions and two  renditions of time-honored folk tunes – "Gråtlåten" (The Crying Tune) and "Brudpolska Från Rättvik" (Wedding Song From Rättvik). Right from the opening bars, listeners will appreciate the resonant tones of Carlsson's guitar, his candid expressiveness, and the intricate technical finesse he effortlessly displays. The musical tapestry is enriched by the shadowy harmonies that lend an air of mystery, as well as the revitalizing reinterpretation of folk-infused melodies.
A symphony of modern production techniques gives rise to an immersive auditory experience, transforming the quartet's interplay into a dense, intimate sonic universe. The eloquent conversation between the guitar and piano, unified in lyrical melodies, is punctuated by exhilarating stretches of spontaneous improvisation and ambient electronic soundscapes. A personal ambition fulfilled, 'Lights' unfurls the full spectrum of Carlsson's influences, embodied through distorted guitar riffs, unapologetic rhythms, and an unmistakable bluesy fervor.
Assembled from the crème de la crème of Sweden's bustling music scene, the quartet embodies a collective energy that's palpable. Carlsson's journey has already seen him grace stages across Germany, Poland, Czech Republic, Austria, The Netherlands, Denmark, and his homeland with the critically acclaimed Jirí Kotača Quartet. Joining him are his equally accomplished bandmates, each lending their own distinctive musical personalities to the mix. From Bear Garden to Simon Zions Group, Cosima Olu, Norrbotten Big Band, and beyond, this ensemble is a symphony of talents that can't be ignored.
With 'Lights,' Alf Carlsson's debut record is poised to illuminate the musical landscape with its unique fusion of genres and deep-rooted reverence for Swedish folk heritage. The album is set to release on the 1st of September on Naxos Prophone Records.
Line Up:
Alf Carlsson | Electric guitar, acoustic guitar Samuel Löfdahl | Double bass Anton Dromberg | Piano Hannes Sigfridsson | Drums
Track Listing:
01. Gråtlåten (The Crying Tune) | 02. Brudpolska Från Rättvik (Wedding Song From Rättvik) | 03. Chinook | 04. The Epiphany | 05. Travels | 06. The Search | 07. 21st Century Blues | 08. Where's The Party At?
More Information at alfcarlsson.com
Last modified: August 10, 2023