From July 6th through to the July 9th, once again the A to JazZ Festival will take place in the Bulgarian capital, Sofia. Founded in 2011 by a young and highly motivated team, with the exclusive support of Sofia Municipality and America for Bulgaria Foundation, the festival traditionally marks the beginning of summer, presenting the best of jazz and beyond artists in the beautiful South park of Sofia city.
This year, for the first time the festival will add a brand new event in the festival program. It'll held on an additional day of the festival, on the 6th July 2023 on two stages – the Main stage and the Night stage at "Toplocentrala" venue. Eight emerging artists selected from the 162 applications received from all across Europe had been selected for the first Bulgaria's showcases for world music. Artists were selected by an international jury consisting of Marina Pommier, Bojan Djordjevic, Ula Nowak, Kostadin Shurbanovski and Peter Dimitrov. The selected artists come from all over, including a striking set of names from the Balkans; Romanian folkrock group TUMBE, Serbian body percussion duo Alice in WonderBand, and Bulgarian vocalist Belonoga shine a rare light on the versatile talents of the region. From Hungary, world music party machine Duckshell and the country's folksy answer to groups like ZAZ, Ephemere joins the showcase ranks. Belgian percussion debutants Hands in Motion, Congolese afropop-chanson singer Fanie Fayar, and Greek vocal duo Argalios complete the event's lineup.
The main part of the festival The festival includes more than 25 concerts, showcases, jam sessions, art-bazaar of Bulgarian handicrafts, accessories, books and works of art, children's educational program A to JazZ Kids, professional mini conference A to JazZ Talks, workshops, sports events and musical yoga. This festival is one of the countries largest music festivals and welcomes over 50,000 people per year. Earlier editions of the festival have featured a great mix of local and top international artists including Branford Marsalis, John McLaughlin, Christian McBride, Roy Hargrove, Snarky Puppy, Jacob Collier, Robert Glasper, Christian Scott, Kenny Garrett, Bokante, Cory Henry, Lalah Hathaway, Kurt Elling, Richard Bona, Michel Camilo, Dianne Reeves, José James, Jazzmeia Horn and many others.
This years edition continues this tradition with a great line-up of artists. We've selected a few of the artists from the line-up to highlight however you can see the full line-up at the festivals website.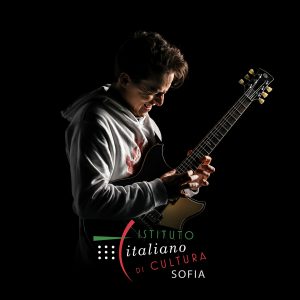 Matteo Mancuso Trio
Matteo Mancuso is an Italian jazz and rock guitarist born in Sicily, raised in the USA and graduated from the prestigious Berklee College in Boston. From an early age he played with the greatest Sicilian musicians and only 26 years old he was already recognized as a real prodigy on the guitar by great musicians such as Dweezil Zappa, Stef Burns, Joe Bonamassa, Steve Vai and Al Di Meola, with whom he played on the Eddie stage Lang Jazz Festival in 2022. Al Di Meola himself says about Matteo: "An absolute talent, his ability to improvise is light years ahead. It would take two or three lifetimes." and the legend Steve Vai adds "The evolution of the guitar is absolutely safe in the hands of such musicians…it's just a new level, the tone, the touch, the notes…an outstanding talent!". In 2019, he participated in The NAMM Show – America's largest music event, partnered with Yamaha Guitars and Line6, while his fan base and appearances are spinning around the globe. This concert is supported by the Italian Institute of Culture in Sofia.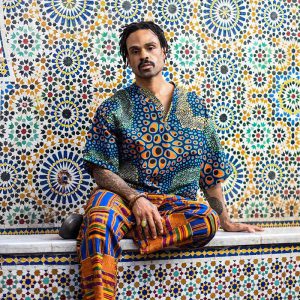 BILAL
Bilal is one of the most dynamic artists of our time. The Philadelphia-born soul singer's music is an eclectic mix of gospel, jazz, soul, blues and hip-hop. His career includes hundreds of collaborations with legends like Dr. Dre, Jay Z, Beyonce, Erykah Badu and the historic track "These Walls" with Kendrick Lamar, which won them a Grammy award in 2016. Bilal made his debut with "First Born Second" in 2001, selling over 300,000 copies , which brought him extreme popularity. Four more studio albums followed – "Love For Sale" with over half a million downloads, "Air Tights Revenge" with a Grammy nomination for the song "Little Ones", "A Love Surreal", named one of the ten best albums of the year by People Magazines and his most famous project 'In Another Life', produced entirely by soul producer Adrian Young.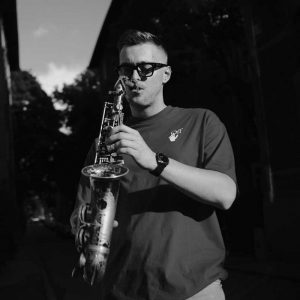 Nikola Bankov
Nikola Bankov from Slovakia is among the most talented young performers in Europe. An alto saxophonist, composer and conceptualist, he is only 24 years old and has already won prestigious music awards and is on Forbes magazine's "30 under 30" list. His latest album, "Dream Chaser", was co-produced with legendary trumpeter Randy Brecker, who says "his music defies categories, having its own sub-genre somewhere between jazz, funk, rock and grunge." This is music for a new generation that inspires and excites with a mix of jazz, rock and electronic elements. His 2019 debut album "Bright Future" received one of the awards for "Best Jazz Album of the Year" in Slovakia.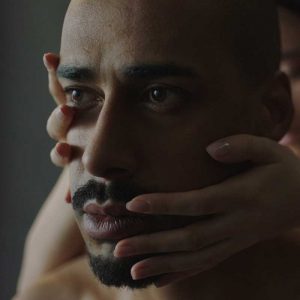 Bobo & The Gang
Bobo & The Gang is the first ever Bulgarian hip hop project with live musicians on stage, formed more than 10 years ago. The band members love to experiment with different music genres and their sound is a variation between hip hop, funk, soul, rock and jazz. In 2023 Bobo&The Gang will release a second studio album and the visitors of A to Jazz Festival will be among the first ones to hear it. Over the years Bobo & The Gang has released one studio album "Govori" /"SPEAK"/ and numerous live concerts where the band shared one stage with names like Stereo MC'S, DE-YO, ACANTHA LANG, Jose James, BLACKSTREET and other popular musicians.
LAKECIA BENJAMIN
Lakecia Benjamin is among the most charismatic and dynamic saxophonists on the contemporary jazz scene, recognized as a Rising Star by Downbeat Critics and the Jazz Journalists Association in 2020 and awarded with the German Jazz Prize Award for "Best International Wind Instrument" in 2023. She mixes traditional concepts of jazz, hip-hop and soul in an eclectic performance that over the years has placed her on stage alongside legendary artists such as Stevie Wonder, Alicia Keys, The Roots, Rashied Ali, Christian Mcbride, Gregory Porter and James "Blood" Ulmer. The album "Phoenix" is the fourth, most long-awaited and large-scale project of Lakecia, which was released at the beginning of the year. Produced by multi-Grammy Award winner Terri Lyne Carrington, the album features an all-star lineup of specially selected guests – Dianne Reeves, Georgia Anne Muldrow, Patrice Rushen, Sonia Sanchez, Angela Davis and Wayne Shorter.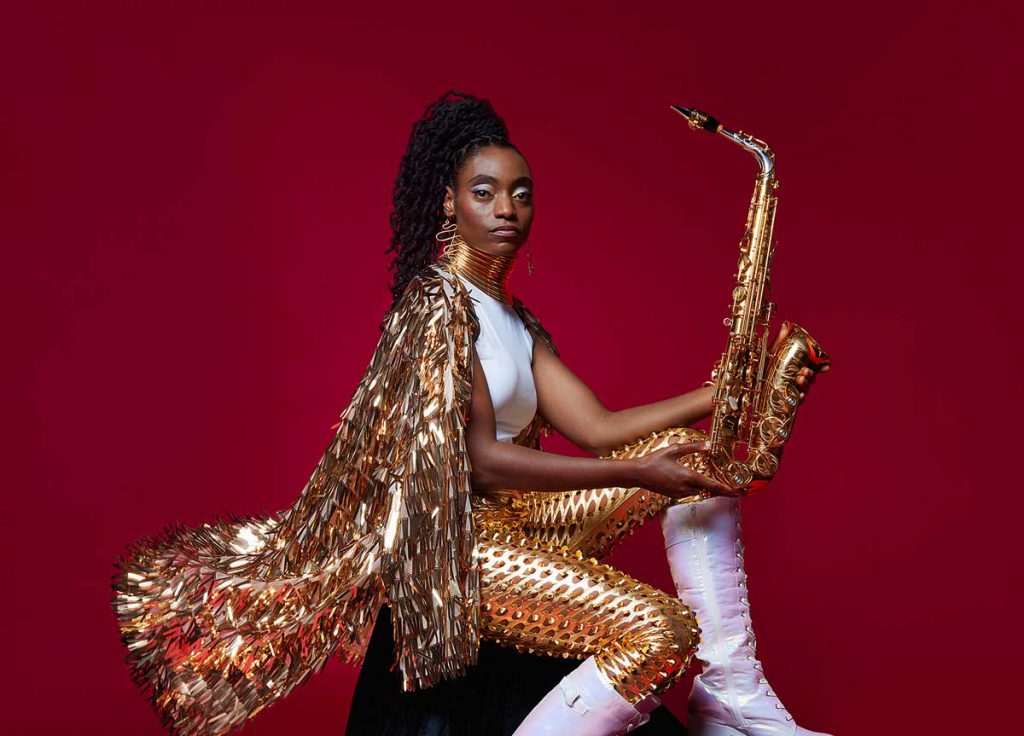 The festival runs from the July 6th through to th July 9th and takes place in the beautiful South park of the city of Sofia. for the event that part is transformed into a cultural village with sections for art-bazaar of Bulgarian handicrafts, accessories, books and works of art, children's educational program A to JazZ Kids, professional mini conference A to JazZ Talks, workshops, sports events and musical yoga.
For mor information please visit the festivals website.

Editors Note: This year we'll be visiting the festival so stay tuned here in late July for our full festival round-up and review.
Last modified: June 26, 2023