For Donny McCaslin's "I Want More" (on Edition Records to be released in June 2023) he keeps his long-standing group: Mark Guliana (drums-percussionist), Tim Lefebvre (electric bass), and Jason Linder (keyboards). However, what this release does more than any previous ones is twist and usurp the expectations of a jazz audience.
Track 2, "Fly My Spaceship" sets the tone for this newer direction and the name is at least a hint of things to come. On this one and each one following, McCaslin has staked out a space jazz, that is not like Sun Ra or other earlier generation extraterrestrial-oriented jazz pursuits. It is not necessarily further "out" there either, but it is not an earth-bound sound. McCaslin takes the music to a high altitude and keeps it high then higher then higher still. By the time the album reaches track 4 "Body Blow" there is turbulence, and one could expect the group to slow up or bring things down to an expected level, but instead they pick up more speed and velocity for their harshest track to date.
McCaslin unleashes his saxophone through multiple effects (as the other instruments are transformed as well), so that it is flurry of musical sparks, explosives, or detonations at full speed and volume. Midway through the journey "Big Screen" glides at the newfound level of this unit, and it is easygoing for a stretch. Track 6 "Turbo" (the name is another hint) takes the sound still yet to a higher plane with McCaslin (meaning his unleashed saxophone) leading the others through a cacophony – a sonic-sound storm.
Track 7 "Landsdown" is possibly the epitome of the new sound for this group; it begins with a hyper-robotic syncopation at its base, then relents for only a pause, and then the push is on once again for a spacey groove that is a jazz ahead of its time, or rather a jazz that has caught up with the future just waiting for the rest of us to meet them at some point. "I Want More" is the last track on the album. It is a sort of landing at their new summit, or at least an affirmation of their quest at hand – to seek out and locate, then stake out a new plateau for this unit – a sonic space-jazz, to describe it in most simplistic terms.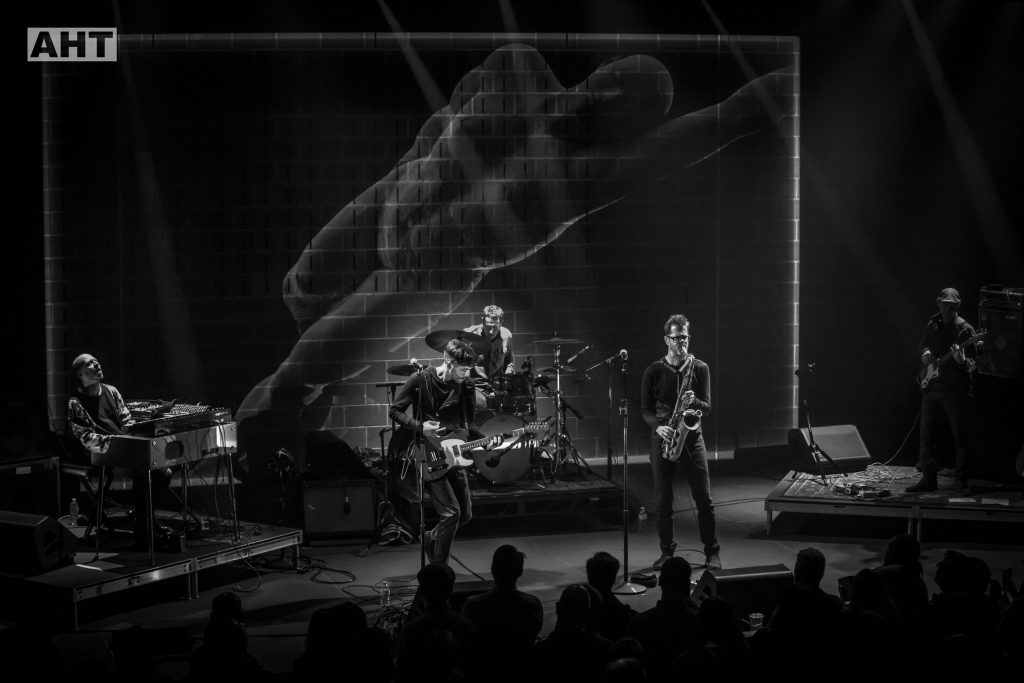 McCaslin and his group, just in case it is not realized, was the group that recorded with David Bowie on his last album "Blackstar" (released in 2016 and only just a few days before Bowie passed away). This has left a profound mark on this group musically, and in a fortunate way. Bowie had sought out this group for a reason. Bowie had to love their version of "A Small Plot of Land" from his most remarkable yet under-recognized album "1. Outside" subtitled "The Nathan Adler Diaries: a hyper cycle" (from 1995), which McCaslin recorded on "Beyond Now" (also in 1995). Bowie, of course, heard their potential and utilized it for his final work, his coda. Donny McCaslin and his group have retained this designation with honor and full-bore energy and spirit now to move on.
The European tour for promoting the album "I Want More" begins in May.
May 8, Monday—Cabaret des Peches, Brno, Czech Republic
May 9, Tuesday—Jazz Dock, Prague, Czech Republic
May 10, Wednesday—Bird, Rotterdam, Netherlands
May 11, Thursday—Kerempuh Theatre, Zagreb, Croatia
May 13, Saturday—Istrian National Theater, Pula, Croatia
May 14, Sunday—Musig im pflegidach, Muri, Switzerland
May 15, Monday—The Jazz Café, London, UK
May 17, Wednesday—Blue Note, Milano, Italy
May 18, Thursday—Teatro comunale Citta di Vicenza, Vicenza, Italy
May 20, Saturday—Teatro B. Asioli, Correggio, Italy
Line-Up
Donny McCaslin Tenor Saxophone, Flutes | Jason Lindner Synthesizers, Wurlitzer | Tim Lefebvre Bass | Mark Guiliana Drums
Track-Listing:
1. Stria | 2. Fly My Space Ship | 3. Hold Me Tight | 4. Body Blow | 5. Big Screen | 6. Turbo | 7. Landsdown | 8. I Want More
Release date: 16 June 2023
Format: CD | Vinyl LP | Streaming
Label: Edition Records
Tony Ozuna is Art Director and senior lecturer for the School of Journalism, Media & Visual Arts at Anglo-American University in Prague.


New Release Spotify Playlist
The Jazz In Europe New Release playlist features tracks from the new releases featured on Jazz In Europe. Updated weekly, this playlist is the perfect place to discover new music from the leading jazz musicians currently on the scene. We hope you enjoy this selection.
Last modified: September 10, 2023