Last week, we published the first two reviews in my new series the "Review Round-up". Each month in this series, I'll be doing number of short and to the point reviews of  the new releases that hit my desk each month and have peaked my attention. These albums have either recently been released or are due for release in the next week or two.
The first two album's I took a look at were pianist David Six's opening to his new trilogy "Dance With The Ghosts" and the new album set for release on Whirlwind Recordings by Sultan Stevenson titled "Faithful One". In This review, I'll give you my thoughts on a new album by New York drummer and composer Ilya Dynov titled "Bridges". Later this week, to close out this months reviews I'll take a look at an album that particularly grabbed my attention from Saxophonist Nora Kam. So let's get in to it.
Bridges – Ilya Dynov
The following album featured this month in my "Review Round-up" series hales from across the pond. "Bridges", by New York based drummer Ilya Dynov, is not the usual type of album you'd expect from a band led by a drummer, the focus here is targeted more toward the compositions. The set contains nine compositions, all written and arranges by Dynov, and features an impressive line up of players including bassist Lonnie Plaxico, trumpeter Alex Norris and the pianist Jihee Heo.
This is quite an interesting set with most tracks rooted mainly in the Neo-Bop style except the opening full track "Constellation", that definitely has a more adventurous feel to it. On a side note, I have always said the the opening track of an album should tell the listener what the album is about and with that in mind, I perhaps would have considered opening with different tune.
The performances throughout this album are stunning. Pianist Jihee Heo's playing is staggering, the press release describes her as being a "rising star on the NYC jazz scene", and based on her performances on this album, I'd say her star has rissen. Regarding the leader, Ilya Dynov, has no doubt well developed chops and these are highly visible however that said he's largely in a supporting roll except for some well crafted solos and the extended drum intro to "Blue". However, as I mentioned above, the leaders focus was not just on performance but aimed to highlight his capacity as a composer and there is no doubt that it's in this area that he indeed shines.
Two compositions that stand out are "Hope through Sadness" and "68th Street". Both of these tracks are intriguing ballads featuring a rich harmonic basis and strong melodic exposition. Plaxico's bass solo on the first of these tracks is a pure pleasure however the star of the show here is without doubt pianist Jihee Heo who weaves a spectacular tapestry of melodic and harmonic ideas on both of these tunes. The up-tempo, title tune "Bridges" sees trumpeter Alex Norris stretch out over a number of choruses in a beautifully crafted solo. And, speaking of Norris, I really enjoyed his muted playing on the soulful "For those we love".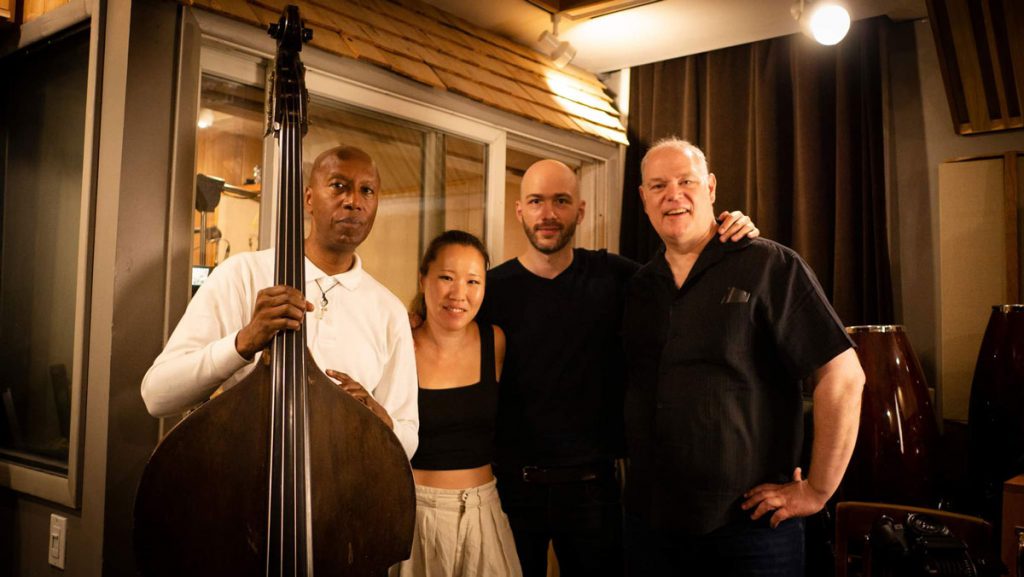 All in all, this is a very enjoyable album featuring some spectacular playing from these exponents of the current New York scene. I can highly recommended checking this one out.
The album was released on the 6th of March and available on all streaming platforms and digital downloads on Bandcamp. In the meantime you can hear the single "Guilty by Association" on our Spotify "New Release" playlist.


New Release Spotify Playlist
The Jazz In Europe New Release playlist features tracks from the new releases featured on Jazz In Europe. Updated weekly, this playlist is the perfect place to discover new music from the leading jazz musicians currently on the scene. We hope you enjoy this selection.
Last modified: September 10, 2023