For this year's International Womens Day, we are celebrating and spotlighting the successes of two not-for-profit organisations working to improve the music scene for everyone.  This newfound collaboration between Women in Jazz Media and the Music Relief Foundation highlights the importance of making music accessible to everyone, despite their gender, race or class. 'An Evening with Women in Jazz' will platform the achievements of several incredible women in jazz and the music scene more generally, including Fiona Ross, Aydenne Simone and Magdalene Adenaike FRSA. Along with multiple significant conversations between inspirational women, we will have performances from a few of the Music Relief team members and a Q&A. (as well as lots of snacks and refreshments!)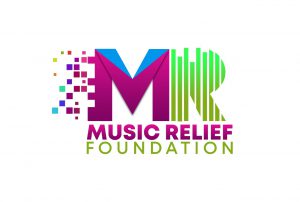 This is the first instalment in the 'Evening With…' series created by the Music Relief Foundation (MRF); a community charity based in Croydon looking to make music accessible to those who may not be able to afford it otherwise. The charity was founded in 2011 by Magdalene Adenaike FRSA, following her first-hand experience of hardships and isolation when becoming a teenage parent.  During this period, she discovered the transformative power of music and the importance of bringing other teenage mothers together to share their experiences. With these two revelations, the Music Relief Foundation was born. It became a place where young mothers could find refuge, receive counselling, and make friends. MRF finally gained its charity status in October 2019 after being registered as a Limited by Guarantee. From this, the charity grew rapidly, reaching more young people and their families in the surrounding community. The charity continues to respond to the shifting challenges young people face today, such as knife crime, mental health, safeguarding, sexual exploitation and trafficking. The charity has worked with over 5000 people and launched its own Music School in 2021, providing incredibly affordable music lessons to children all over South London.
The work of Women in Jazz Media neatly aligns with MRF's mission, establishing a solid relationship for steering change and helping others in the process. Women in Jazz Media was founded by Fiona Ross and works for a safe, diverse and equal jazz industry. Fiona Ross is a multi-award-winning jazz artist, journalist, editor and chief. As a vocalist, pianist, composer and producer, Fiona has become known for her unique contemporary jazz style. Through Women in Jazz Media, she has developed many fantastic initiatives including a mentoring scheme for new female writers, a free promotional package for female artists, a Women in Jazz Media magazine which runs 4 times a year and a podcast series. At the event, Fiona will be discussing how Women in Jazz Media came about and why she believed it was necessary in today's jazz world to set it up.
Aydenne Simone AKA Big Mama is a blues performer and lecturer, who was nominated for the Nina Simone Jazz Award in 2011. She is a powerhouse of musical talent, with a rare and timeless quality to her voice. Aydenne is consistently busy delivering performances all over the country, mostly with her own incredible trio- 'The Big Mama Trio.' They have sold out and performed at venues such as the London Jazz Festival in 2018 and 2019 and Soho Live Jazz Week. Aydenne will be delivering a talk on her experiences as a woman in jazz
Founder and CEO of the Music Relief Foundation, Magdalene Adenaike created the charity 12 years ago and has been building on its services and community ethos ever since. Magdalene delivers training and seminars on change, turning pain into purpose and holistic family engagement, and the importance of the arts. She also provides business coaching to those wanting to start their own not-for-profit organisation and gives practical training on teamworking. She won speaker of the year in her TEDx talk category last year, is a Fellow of the Royal Society of Arts and is a singer/songwriter in her own right.
It is guaranteed to be an inspirational and enlightening evening, don't miss it!
Tickets are £15 and are available here
March 9th, 7pm. Thornton Heath Leisure Centre, 100 High St, Thornton Heath, CR7 8LF, UK. Contact: Info@music-relief.org
Last modified: March 1, 2023