The world of jazz (and music) journalism is a competitive struggle at times, particularly for women looking to break the mould and find a name for themselves in a historically male-dominated industry. Despite this, plenty of women have successfully navigated their writing and journalistic careers, embarking on different paths and timelines to get where they want to be. Women in Jazz Media have been exploring the stories and experiences of several female music writers, who have been transforming perceptions in the music industry one word at a time. These interviews aim to uncover the wonders and challenges of being a writer, hopefully inspiring many young women to follow their own writing ambitions!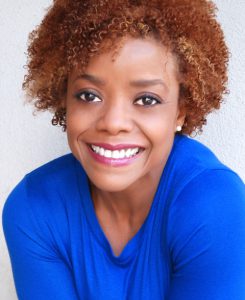 Following on from our conversation with Paulette Jackson, we spoke to Sandra Booker, who is a contributing writer for Women in Jazz Media, following various productions and writing projects, including the Transgenre Music Nonbinary for artists and creatives which blurs the lines of musical genres, 'She Can Be Evil- A Survivor's Story' which was written, produced, and performed by Sandra Booker, to name a few.
How did you begin your writing journey?
My writing journey began as a child in grade school. I was fascinated with books of all kinds. Whether my grandmother's old Thorndike-Barnhardt dictionary that had become frayed from use, the handsome collection of Britannica encyclopaedias that lined the bookshelves of our den, or the wide variety of sacred and secular offerings that competed for space. I found excitement and solace between the bindings and escapism to experiences outside myself. Whether a breezy afternoon under partly cloudy skies or the covers during the frequent thunderstorms of southeast Louisiana, reading and writing were my ticket to adventures found in the pages of stories by authors who became fellow travellers, welcoming me into their worlds, both near and far. My writing shifted after my father's passing when I was 12. It became a different form of self-expression where I could quietly and safely purge my fears, chronicle my joys, and enounce the wild imaginings that ran through my mind, which continue to influence my imagination and perhaps global perspective.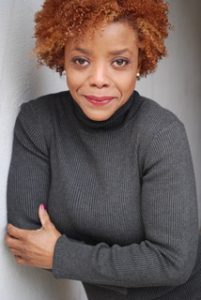 Sadly, Hurricane Katrina destroyed my family home and the journals of my adolescence. I started journaling after the storm, but not so much. My primary motivation was to document the tall tales my maternal grandmother passed on to my siblings and me. They were the ancestral heirlooms passed down to me in my memory, like the teachings of the village soothsayers filled with wisdom, intrigue, and moral lessons. As a lyricist, I found myself writing less and less. I was reluctant to share my musings, yet, I have never waned in my affection for what writing can do. It became increasingly difficult to sing the songs of the 30s, 40s, 50s, and 60s of the Great American Songbook that fostered a shallow and false depiction of life in the modern era. My creativity and work were in denial, and the jazz repertoire doesn't address the woes of current society, ranging from social injustice, body autonomy, police brutality, political angst, and the rise of fascism and nationalism in developed nations. Nevertheless, I often hoped for time and opportunity to resume my love affair with pen, paper, and PC (well, in my case, iMac). Instead, I began to feel silenced and voiceless, singing music I found to be irrelevant and a caricature of itself.
When Covid-19 morphed into a global pandemic, the shutdown went from being what many hoped would be a short period of quarantine from the outside world to an incredible gift of time. A precious respite for me to return to the land of words and letters. I immersed myself in online writing courses and hours of interruption-free reading. I even purchased pens to work on my penmanship and the lost art of cursive writing. I also had several epiphanies about myself. I long rationalized keeping my grandmother's stories to myself, but I have come to reconsider that position and started putting them on the page. In addition to attempting only to recreate the stories of my adolescence, I have begun the journey to write new ones.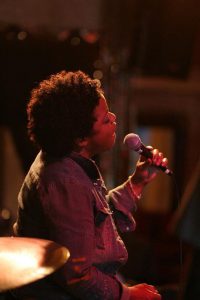 Whether short stories, plays, solo shows, monologues, essays, poetry, or songs, the magic of words and the kaleidoscope of tales available from them continue to provide me with limitless opportunities to create worlds that exceed the bounds of my reality. To be a writer is my greatest happiness. The challenges of writing are minimal to gains received from telling a story that is well written and, hopefully, when shared or published, well received. My solo show, She Can Be Evil – A Survivor's Story, premiered in September 2021, highlighting familial and intimate partner sexual abuse and the demonization of the victim for coming forward. My most recent essay, The Untethered Tongue: Lifting the Black Feminine Voice in Jazz, has just been published on the African American Intellectual History Society (AAIHS) blog in December 2022. 
Did you face any challenges?
As a student at John A. Shaw Elementary School, I wrote an essay about the American classic "The Wizard of Oz" as a critique of religion and an indictment of the superstition that accompanies its rituals and traditions. I quickly found myself under the ire of my teacher and school administrators, which resulted in a psychological evaluation. It was from that experience that I realized the power of words. Though I was proud of my essay, I now understood the significance of context and how one's writings can be misjudged, misinterpreted, and even weaponized. More importantly, I learned the necessity of defending my thoughts. The essay itself was never returned to me by the school, but the experience of having my precious and valued first amendment right imposed on me was painful but an eye-opening one as well. I received more support (and empathy) when I began writing creatively in college, but no less controversial in my work. It is never my intention to be provocative for provocation-sake but to speak earnestly and authentically as I see whatever I choose to write.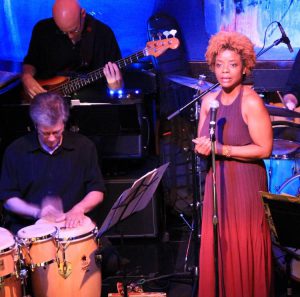 Did you have any support along the way, and if so, is anyone you would like to thank or highlight?
Regrettably, I didn't receive much support for my writing because, as a younger person, I mainly kept it to myself. On rare occasions when I shared my yarns and fables, I only felt inclined to do so with those I trusted who would embrace my stories rather than edit or rewrite them. My disclosures weighed heavily on the readers' responses, hoping they didn't find them grandiose or above my station. My stories became a private collection of ideas, thoughts, and aspirations kept to myself until some years ago, my best friend from kindergarten began recalling the stories I often made up to entertain ourselves. Katanya Berger-Ganier has been my best friend since the age of 5. She has been my ardent advocate, whether as a singer, performer, or playwright and her encouragement and joy for my successes, great or small, are unwavering. After what felt like a lifetime from improving my craft, I was soon repurchasing journals and filling them as never before. In doing so, I started sharing my stories with others, which has been a wonderful experience. Thanks, Kat! You're always on my side.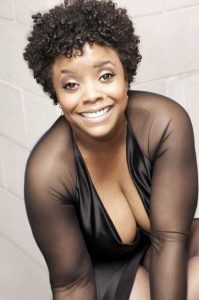 Any words of wisdom or guidance for anyone considering writing?
Writing is a crucial component of self-expression and a vital tool for exchanging ideas. I took to heart the importance of good penmanship and incorporated that into my arsenal of storytelling tools. Unlike other professional pursuits, writing is not gender, race, age, or religion specific. One's economic background offers no preference for the privileged over the impoverished. Instead, you must have a story and a burning desire to tell it. My advice is simple: write! Write honestly, fearlessly, and lovingly, but share your stories and let the truth fall where it may. 
Photos provided by Sandra Booker
To follow and support Sandra, please visit her website here
Last modified: March 31, 2023