"Retiro e ritmo" is a musical declaration of love to Mata Atlântica, the coastal rainforest of Brazil. Its beauty and vivacity inspired this album, which initiator and co-producer Mathias Derer hopes will in turn inspire others to help preserve, protect and speak out for this beautiful habitat.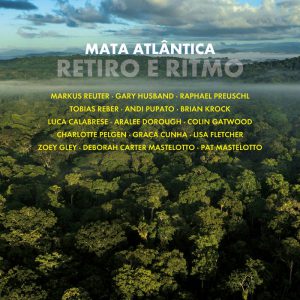 For this project, German composer guitarist and producer Markus Reuter brought together an eclectric collection of musicians to create a collage that attempts to recreate the acoustic texture of this biotope. The result is a multi-layered soundscape of haunting melodies, jazz harmony and grooves inspired by Brazilian rhythms, poetry, and the genuine sounds of Mata life and existence. Add to this a collection of vivid tropical field recordings and the picture is complete.
The combined voices of the contributing musicians such as Gary Husband, Brian Krock, Raphael Preuschl, Luca Calabrese, Andi Pupato, Aralee Dorough and Colin Gatwood, both members of the Houston Symphony Orchestra form a complex collective sound fabric while still retaining their individually voices.
The back story to this project stems from a visit co-producer Mathias Derer made to Brazil in July of 2017. Mathias explained "I traveled to Bahía at the invitation of German nature photographer Markus Mauthe, where I had the opportunity to attend the founding phase of the environmental organization AMAP Brazil. It was not only my first encounter with Brazil, but also with South America and the rainforest."
This trip had a profound effect on Mathias. First of all, the Mata Atlântica is an ecoregion even richer in species than the Amazon, but of which more than 90% has been destroyed by deforestation, the rest is highly fragmented. The impact of the area's beauty, its lushness of this nature, its colors and its sounds, its wildness, but also its vulnerability, have never left Mathias. And it was indeed this passion that led Derer to conceive the project.
Speaking if the project in more detail, Mathais continued "After only a few steps into the tropical thicket, I realized that I was about to have a unique experience. The richness in which nature presented itself to me was overwhelming. Carefully, we moved through a complex web of shapes and colors: but even more surprised than my eye was my ear. Birds, insects, monkeys, frogs and countless other living organisms played their organic symphony on the basis of rustling and dripping leaves and creaking branches in the most species-rich biotope on earth.
"The beauty and lushness of this nature, its wildness, but also its vulnerability have never left me since. In the present day, more than ninety per cent of the Mata Atlântica has been destroyed. What is left of it is still considered to be one of the most threatened tropical forests in the world. For the next few years, both of these factors continued to work in me – the audiovisual experience of the Brazilian coastal rainforest and the concern for its existence. How could I contribute musically to bring more attention to this fragile habitat, while recreating its soundscape?
"In the initial conversation I had about the project, I won over my friend Markus Reuter, and a plan to realize the album quickly crystallized. The vague basic idea was to lay down groovy patterns on field recordings of the Mata's soundscape, over which lyrical melodies would unfold.
"Together we drew up a wish-list of musicians, which (thanks to Markus' numerous collaborations) included greats whom I would never have dared to dream of involving; and no instrumentalist failed to co-operate. On the contrary, each contribution surprised us with its richness of ideas, its playfulness and creativity.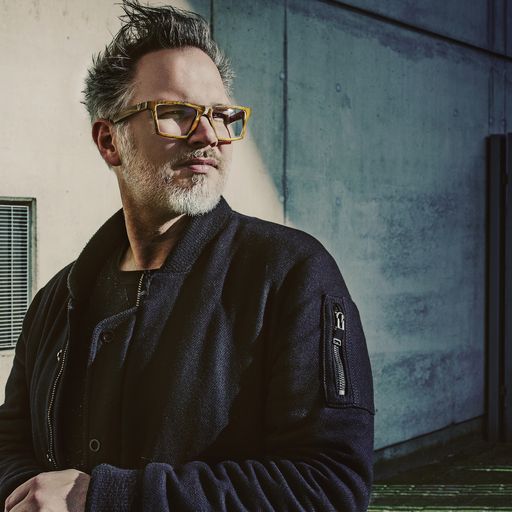 "We proceeded according to the principle of a chain letter, and laid layer upon layer. Over field recordings from Mata Atlântica, Tobias Reber created complex electronic beats inspired by Brazilian rhythms. Raphael Preuschl added creative electric and double bass parts before Gary Husband contributed a variety of sound colors on piano, electric piano, organ and synthesizer. Next, Brian Krock, Luca Calabrese, Aralee Dorough and Colin Gatwood added flute, oboe, saxophone and trumpet parts; and then Andi Pupato completed the instrumental mesh with Brazilian percussion.
"After each intermediate step, Markus Reuter arranged, structured and supplemented the material into coherent compositions, until finally the singers Charlotte Pelgen, Graça Cunha, Zoey Gley, Lisa Fletcher and Deborah Carter Mastelotto could lend their voices to the vocal melodies (and Pat Mastelotto, usually better known for his King Crimson drumming, could lend his own voice to a poem by Lord Byron). To conclude the album, there is an ambient track that combines guitar soundscapes by Markus Reuter with percussion by Andi Pupato.
"The final result is a multi-layered sonic biotope, via collective composition by the musicians involved. What I am continually enthusiastic about is that I also get the impression of a well-rehearsed live band whenever I listen to it."
Stylistically the album could be described as a lyrical and modern take on early 1970s fusion (a la Oregon or Weather Report) with more contemporary ideas on sound design and a distinctively European art rock/jazz element, all underpinned by Markus' very unique musical architecture.
"On the visual side, we were fortunate to have Markus Mauthe (one of Germany's most renowned nature photographers, without whose hospitality this project would never have existed in the first place), provide us with his photos, to which Bernhard Wöstheinrich's graphic design organically responds and adapts. In the booklet, further pictures by photographers Patrick Böttger and Lars Richter document the work of the nature conservation organization Almada Mata Atlântica Project (AMAP), with which they themselves are actively involved in initiatives for reforestation, species protection and ecologically-sustainable cacao cultivation."
The album will be release on 7D Media and will be available on the 18th of november. The album will be released as a limited edition CD in exclusive cardboard gatefold cover and of course in digital download and streaming formats. Pre-orders are now available on Bandcamp here.
In addition If you want to support the protection of the Mata Atlântica and the preservation of its biodiversity, you can do so here: www.amap-brazil.org/en
Track-Listing:
1. Candles in Brazil 9:02 | 2. Quando como aranhas 10:09 | 3. Sempre o mesmo 7:25 | 4. Mata 8:34 | 5. Se deus quiser 10:34 | 6. Um beijo selvagem 6:28 | 7. O fim do mundo 22:50
Line-Up:
Markus Reuter – Synthesizers, Samples, Treatments, | Soundscapes, Field Recordings | Tobias Reber – Electronic Rhythms | Raphael Preuschl – Basses | Gary Husband – Keybooards | Andi Pupato – Percussion | Brian Krock – Saxophones, Flute | Luca Calabrese – Pocket Trumpet | Aralee Dorough – Flute | Colin Gatwood – Oboes | Charlotte Pelgen – Vocals | Zoey Gley – Vocals | Graça Cunha – Vocals | Lisa Fletcher – Vocals | Deborah Carter Mastelotto – Vocals | Pat Mastelotto – Voice | Markus Mauthe – Field Recordings | Christian Wolff – Field Recordings
Release Date: 18 November 2022
Format: CD | Digital
Label: 7D Media


New Release Spotify Playlist
The Jazz In Europe New Release playlist features tracks from the new releases featured on Jazz In Europe. Updated weekly, this playlist is the perfect place to discover new music from the leading jazz musicians currently on the scene. We hope you enjoy this selection.
Last modified: October 27, 2022