Dutch pianist Wolfert Brederode recently announced the release of his fourth CD as a leader for for ECM records and the accompanying autumn tour dates.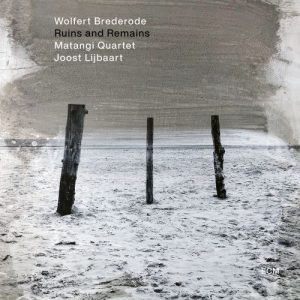 On the coming release Brederode introduces a different, and very special, project. Ruins and Remains is a suite for piano, string quartet and percussion. Originally composed by Brederode in response to a commission for music to mark the 100th anniversary of the end of World War I, the piece was premiered in November 2018. In the interim, however, it has come to embody meanings broader and more personal. "At a number of levels, the music has to do with grief and loss and learning to stand up again," Brederode says. There is a vulnerable but resilient quality to the music, as it hovers over its emotional terrain, with moods alternately bleak and guardedly hopeful.
With this recording being collaborative work with producer Manfred Eicher, "new directions were opened up in the suite," says Brederode. Transitions between written and improvised material became blurred: "We all focused on the blending of sounds and worked very much on dynamics."
The musicians involved in the project have been friends since student days at The Hague's Royal Conservatory. The Matangi Quartet, who have collaborated often with Wolfert Brederode in performances of his music for theatre, have meanwhile acquired a reputation as one of Holland's most versatile string quartets, with a repertoire spanning baroque music, contemporary composition, jazz and more. Back in 2014, the Matangi Quartet included music by Brederode on one of their own albums, alongside pieces by Louis Andriessen and Chick Corea. As the Ruins and Remains project has progressed, the Matangi players have found increasing freedom inside it, also participating actively in its improvised sections.
Drummer Joost Lijbaart has worked across genres with Brederode since 2004 –playing jazz with Yuri Honing, and working in an improvising duo which strove to subsume individual identities in a single sound, "as if playing prepared piano together", rather than percussion and piano duets. This sensibility finds an echo in the approach taken in Ruins and Remains.
"My goal is always for the music to be one thing," says Wolfert Brederode. "I love to dive into the sound of the string quartet, and play as if part of that. I think with the quartet and with Joost we've found a special sound together which, in its way, is quietly radical." Ruins and Remains has been mutating since its first performance. The idea of change is built into it: "Calling it 'an evolving suite' gave me the liberty to change pieces and add pieces as we went along."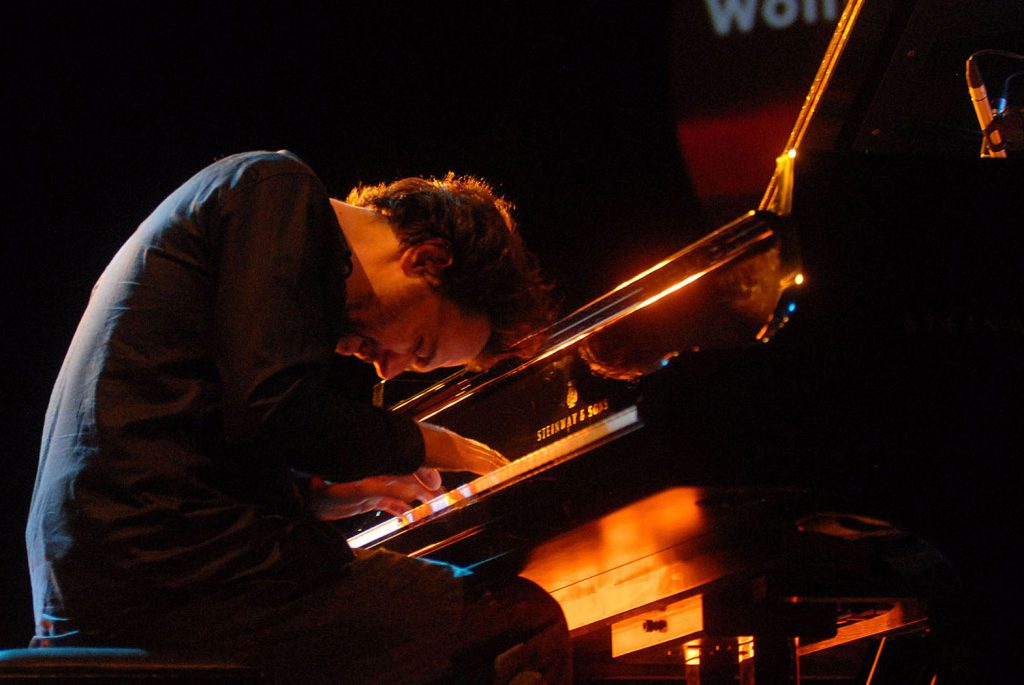 The process was accelerated during the session at Bremen's Sendesaal. Violinist Maria-Paula Majoor notes that "the sound in the hall gives you the room to find the poetry behind the notes," adding that Ruins and Remains had begun its life as an outgoing and rhythmical jazz piece and been transformed in the recording process into something else. We changed the soul of the music." The result is a touching album of great subtlety, both texturally exploratory and deeply lyrical.
Following on from the release of the album on the 23rd of September, Wolfert Brederode, Joost Lijbaart and the Matangi Quartet will perform the music of "Ruins and Remains" at a series of concerts in the Netherlands and on the 2nd of September they will perform a special pre-release concert once again in the Sendesaal in Bremen. The tour dates are listed below.
02 Sept: Sendesaal, Bremen
24 Sept: Verkadefabriek, Den Bosch
15 Oct: Bimhuis, Amsterdam
26 Oct: Theater Lindenberg, Nijmegen
26 Oct: Theater 't Hof, Arnhem
18 Nov: Theater Junushoff, Wageningen
20 Nov: Tivoli Vredenburg, Utrecht
25 Nov: Paradox,Tilburg
3 Dec: Lantaren Venster, Rotterdam
11 Dec: Porgy & Bess, Terneuzen
More information about the release can be found at the ECM Website. Ticket links for the concerts can be found on Wolfert's website here.
Last modified: September 15, 2022