Portland based pianist and composer Ezra Weiss is set to release his latest collaborative project together with bassist Jon Shaw, and drummer Tim DuRoche. The new EP, titled "Amazing Life" is due for digital release on September 30, 2022 on PJCE Records and will be available on all streaming platforms and as download on Bandcamp.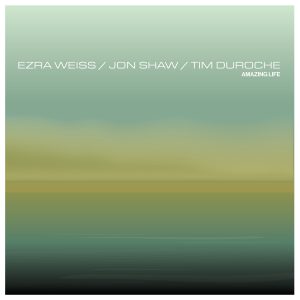 Drummer Tin DuRoche recalled the origin of the project, "While much of my work over the last 20 years has been in the more free improvisation, outer end of the jazz continuum, I had originally talked to Ez about the idea of doing a ballad-driven, more 'inside' piano trio in the before-times. Then I had this dream around the end of 2021 where Ez and I recorded an album that sounded (in my dream-head) like Marilyn Crispell's Amaryllis with Gary Peacock and Paul Motian, a lush and open, moody record—very conversational and marked by deliberation and stillness. After telling Ez about it, he said, 'wanna go into the studio?' We went in open-hearted and open-eared, and I think that set a tone for what resulted."
The warmth and mutual respect between this Portland-centric group of players and composers lie at the core of Amazing Life's organic vibe. Weiss and DuRoche share a 20-year friendship despite operating in parallel jazz universes; Weiss more straight-ahead, and DuRoche more "out." Both Weiss and DuRoche have played with Shaw for years, with DuRoche and him often alongside saxophonists/composers Reed Wallsmith and Joe Cunningham. Shaw's versatility made him the perfect bridge between Weiss and DuRoche's approaches. Both Wallsmith and Cunningham, known for their melodic and deeply human music, were natural composers to contribute to the project. Weiss then brought in the work of his musical theater collaborators The Bylines, the performing and composing duo of Reece Marshburn and Marianna Thielen.
Looking at the center of this stylistic Venn diagram, DuRoche reflected, "What resonates so much for me with this are the space, nooks and crannies, and contours that evolve—through patient listening, mutual affection, and overall cinematic quality." As for Weiss, he hopes that listeners find "the perfect way to sit with a glass of wine for half an hour." Listeners familiar with Weiss, DuRoche, and Shaw will likely be surprised to hear them in this context, giving each other the support and freedom to stretch into unfamiliar shapes.
Speaking about the material on the album, "Prayer from the Past Revisited," Weiss shared, "I wrote this composition to have a pretty simple melody and song form, which allows the performers a lot of freedom to make big creative choices during the performance." In that space, DuRoche and Shaw build the atmosphere slowly and intentionally from a haunting head to an undulating smolder. Weiss recalls, "I think right after we recorded this one, Tim turned to me and said, 'This was the kind of music we were playing in my dream." Weiss remarked of Reed Wallsmith's impressionistic piece, "Amazing Life," "It is a deceptively challenging song. The chords are very triadic (fewer upper harmonic extensions, more like classical or rock music), but they move around in unexpected ways. Yet the surprises feel very organic. To me, these harmonic surprises are like little bursts of delight."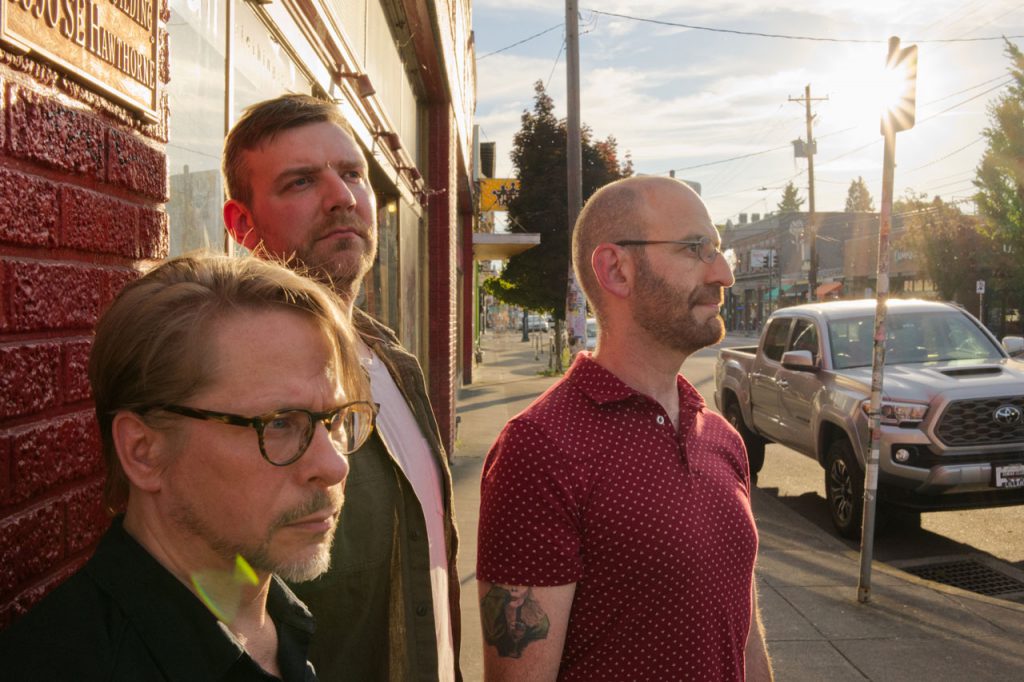 The Bylines performed their song "End of the World" at a livestream concert on New Year's Eve 2021, and Weiss instantly fell in love with the tune. He said, "I could imagine Shirley Horn performing a beautiful rendition of it. So that was the direction we decided to take with our recording, a bit of an homage to Shirley's artistry." DuRoche brought "Gumshoe" from composer Joe Cunningham to the group. The short and straightforward notation gave ample room to build a gritty, film noir feel that showcases DuRoche's drum improvisations.
The final track on the EP "The End of Suffering", is another beautiful composition of Cunningham's, and it features a pensive solo from Shaw. Weiss shared, "I think this was the first thing we recorded, just one take. Listening now, it finishes the album with a very satisfying sense of completeness—maybe even approaching catharsis—like we've all been through something together."
Weiss, Shaw, and DuRoche hope that listeners will find empathy, healing, and a genuine outreach of emotion in the project which certainly contains their own processing of the pandemic experience. DuRoche, in particular, hopes listeners will find, "A surrender. Not giving up or giving in, but an invitation to a different kind of generosity amid so much noise in the world."
More information can be found at the PJCE Records website here.
Track Listing:
1. Prayer from the Past Revisited | 2. Amazing Life | 3. End of the World | 4. Gumshoe | 5. The End of Suffering
Line-Up:
Ezra Weiss, piano | Jon Shaw, bass | Tim DuRoche, drums
Release Date: 30 September 2022
Format: Download | Streaming
Label: PJCE Records


New Release Spotify Playlist
The Jazz In Europe New Release playlist features tracks from the new releases featured on Jazz In Europe. Updated weekly, this playlist is the perfect place to discover new music from the leading jazz musicians currently on the scene. We hope you enjoy this selection.
Last modified: September 19, 2022