Andrea Motis, the Spanish singer/ trumpeter, has captured millions of international listeners since the release of her debut album at the age of 15. Her wide repertoire of bossa nova, swing, and jazz, which she sings in four different languages, has continued to expand ever since, but never to the extent of her latest project: Loopholes.
The album, which has been labeled as funk, jazz-electronic, and neo-soul, encompasses a wide range of styles and ventures into a uniquely modern sound. "It´s a concept that I have been slow cooking for a long time," Motis explained. ¨It´s the connection between the music with which I formed myself, which is classic jazz and which I have played over the last ten years, and the music of my generation, which is a more electronic, danceable music."
Motis composed the entire album along with guitarist, violinist, and mandolinist Christoph Mallinger, and bassist Steph Kondert. These two artists also co-produced the album. She said that before meeting them, she had never moved within their musical atmosphere. "When I first met Mallinger and Kondert I became interested in the world in which they moved musically," Motis recalled. "They have been fussing jazz and hip hop for many years and I was fascinated by their work. I only wished to join and learn in order to see what could happen."
The three did not take long to start collaborating. "It´s a project that grew out of the air and in a very short time," Motis said. "I wanted the music to surge spontaneously. I knew they were excellent musicians and I hoped to see what could come out."
They began arranging music that they each wanted to play, leading to a repertoire that fuses classic jazz, pop, Latin American folklore and electronic music. Motis has previously mentioned she used inspiration from Robert Glasper´s Loops, Fats Waller, Jack Johnson, and even Latin Cumbia, displayed in the album´s only cover, 'El Pescador.'
But the group´s unique sound was defined once Kondert brought New York based artists including keyboardist Big Yuki, drummer Gregory Hutchinson, percussionist Zé Luis Nascimento, and guitarist Raja Kassis, to record the album in Barcelona. In an interview with Lavanguardia, Motis said she purposely wanted to record this album with a different group of musicians than the quintet she has been playing with for years to explore and further develop herself as a musician. "It was one of the best musical experiences of my life," said Motis. "I felt they made me play better than I thought I could. I had a sensation of fellowship in which there was no ego. I think we truly gave the best of ourselves."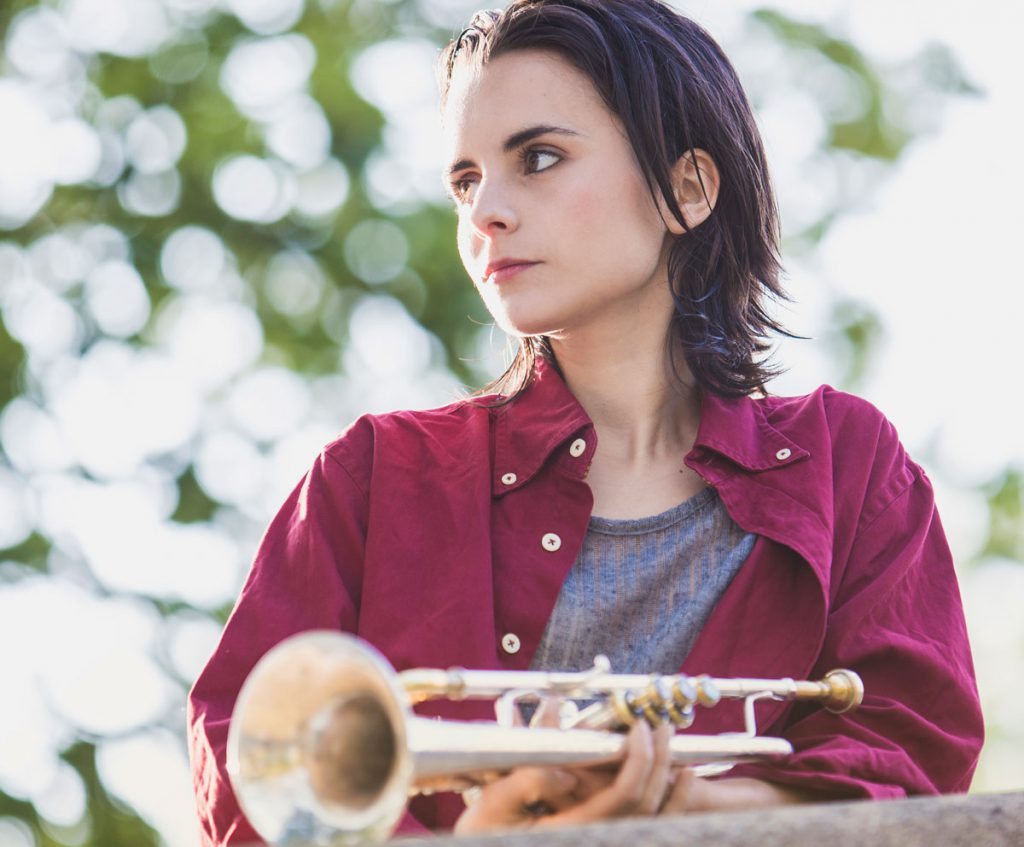 The group rehearsed and recorded the entire album in just two days. The lack of ego that Motis describes is portrayed by the way in which the diverse sounds blend together to create the group´s patent sound. "I think everyone's personality is heard in the album and that's something I love. Steph's hip hop is heard, Christoph's punk and more contemporary and complex jazz is heard. You can also notice Big Yuki's touch of grace and his talent for finding those details in the piano. And then there's Hutchinson's groove, which is unique; I had never experienced anything similar. Playing with him has been like a blues that lifts you."
Motis said that every night after performing the album live, she spoke to dozens who were shocked at what they had heard. "I had comments from people who said they liked the music before, who like it better now, who find my personality in this album, or who love the surprises and finding new music through their favorite artists," Motis said. For many of Motis' longtime fans who expected a classic jazz show, getting up and dancing to the Loopholes live performance was probably unexpected, but it happened nevertheless, creating a matching atmosphere for the music's dynamic and surprising nature.
Motis said she plans to continue touring with Loopholes while also continuing to play classic jazz, which she said she misses. She will be performing at the London Jazz Festival with her jazz trio on November 12.
You can find out more on Andrea Motis on her website and you can hear "Deixa't Anar" from the Loopholes album on our Jazz Vocal Spotify playlist.
All photos by Carlos Pericas | This interview was translated from Spanish.


Jazz Vocal Spotify Playlist
The Jazz In Europe "Jazz Vocal" playlist features a great selection of the best of todays Vocal Jazz, selected and curated by the team at Jazz In Europe. Updated weekly, this playlist is the perfect place to discover new music from the leading jazz vocalists currently on the scene. We hope you enjoy this selection.
Last modified: September 1, 2022