Last Friday, South African collective The Brother Moves On, led by the lead singer of Shabaka and the Ancestors Siyabonga Mthembu, released the first single, "Bayakhala" from their upcoming new studio album Entitled "$/He Who Feeds You…Owns You," to be released on Shabaka Hutchings' label Native Rebel Recordings on October 28th 2022.
Set for release off the back of the group's 2021 album Tolika Mtoliki, $/He Who Feeds You…Owns You represents what Mthembu calls, "a time capsule of a moment before the pandemic" when the band were on tour in Europe. "All the songs became harder, stronger, thicker. They had to find their source of meaning because we were chanting them into spaces of people who got the energy but may not have got the words." The album title comes from a speech by pan-African revolutionary Thomas Sankara to the Organisation of African Unity. "It takes his words into this time. It has a lot to do with food sovereignty and land – whoever feeds you, whoever owns your food system runs you," explains Mthembu.
The Brother Moves On are part of a musical underground that connects London and their home city of Johannesburg. They exist in a powerful lineage of protest music and in the role that sound and music has in combating while soaking in the everyday struggles of life. They were described as 'the most important band in the country' by the Mail and Guardian and 'the last remaining protest band' by saxophonist Steve Dyer, who was pivotal in the creation of Indaba Is, which frontman Siyabonga produced with pianist Thandi Ntuli.
Their first gig in London, in 2014 was supporting The Comet is Coming at the storied Total Refreshment Centre and Yussef Kamaal opened for them the following year at a sold out gig at Bussey Building in Peckham. TBMO front person Siyabonga Mthembu got a sense of how they were being received back then by standing in the queue outside their gig; "I wanted to hear what people were saying. This young lady says 'have you heard them? They sound like a night in Johannesburg.' I was like wow, that is dope."
The Brother Moves On were named after Brother Mouzone, the sharply dressed enforcer from The Wire, and they began as a DIY collective of visual and performance artists rehearsing in family bedrooms and lounges. This genesis shines through in the creative way they draw from past, present and future in their phenomenal live shows, and in masterful resistance music that heals and challenges in equal measure. The band released two independent albums from the first half of the 2010s A New Myth and The Golden Wake, the former re-released on vinyl in 2020 as part of a Shabaka curation for Joyful Noise Records.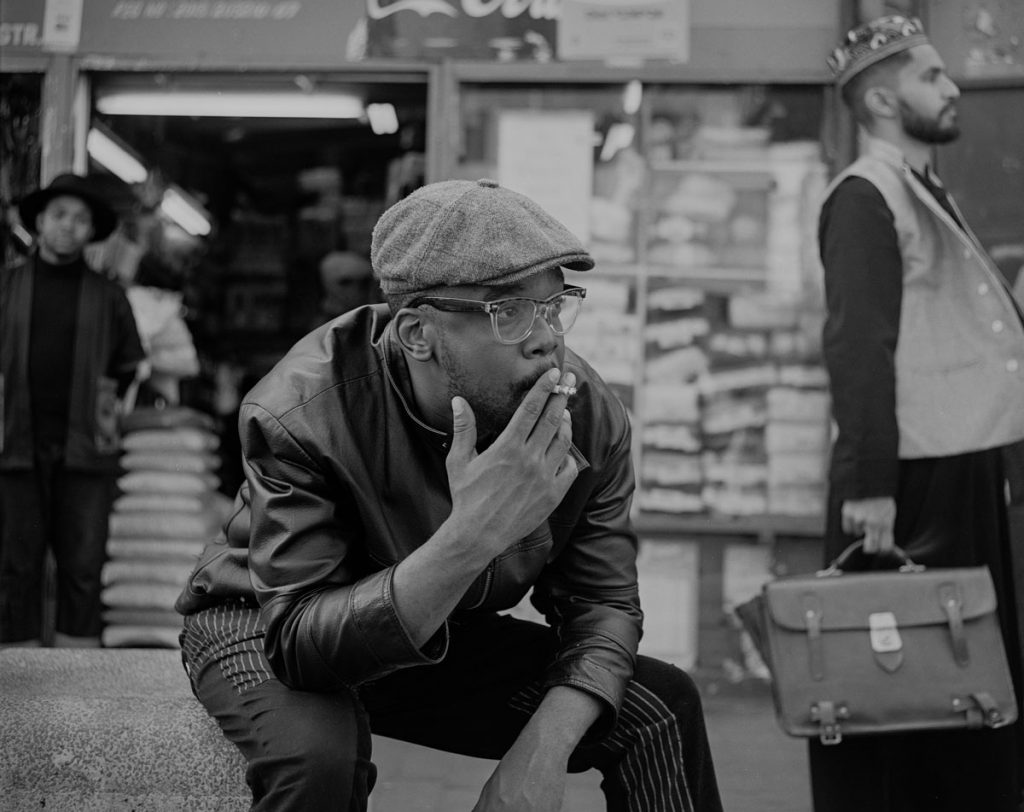 The songs on $/He Who Feed You… Owns You have been bubbling away for years. The work is described as 'a time capsule of a moment before the pandemic when they were away from home', touring Europe a lot. "All the songs became harder, stronger, thicker. They had to find their source of meaning because we were chanting them into spaces of people who got the energy but may not have got the words."
This album has a different genesis than the first two Native Rebel releases by Chelsea Carmichael and CoN& KwAkE where Shabaka composed a framework for the artists to improvise into shape. Instead, The Brother Moves On's fourth album is made of existing songs, recorded in studio at Asylum Studios in Pretoria and live in front of an audience Dyertribe Studios, with additional flute, clarinet and production from Hutchings himself. It was mixed by top-flight engineer Dilip Harris, who also worked on the Sons of Kemet albums and Indaba Is amongst much else.
The album begins with a prayer 'Puleng', one of the oldest TBMO songs, a song full of depth-charged emotion and forward motion. 'Bayakhala' follows and draws from deep histories, old languages and the idea of 'keepers of the land' communicating a calling to higher selfhood from the other side. 'Sphila' flips the famous Black consciousness chant 'Amandla! Awethu', playing with the words and replacing the famous 'amandla' with "amanga" which means 'lies'. Like most South Africans, TBMO's six members (Ayanda Zalekile, Simphiwe Tshabalala, Zelizwe Mthembu, Mthunzi Mvubu, Muhammad Dawjee and Siyabonga Mthembu) speak multiple languages and consequently the songs are multi-lingual, too, using the nuances available in Tswana, Zulu or Xhosa to convey their messages as vital in their home languages to the global black consciousness struggle.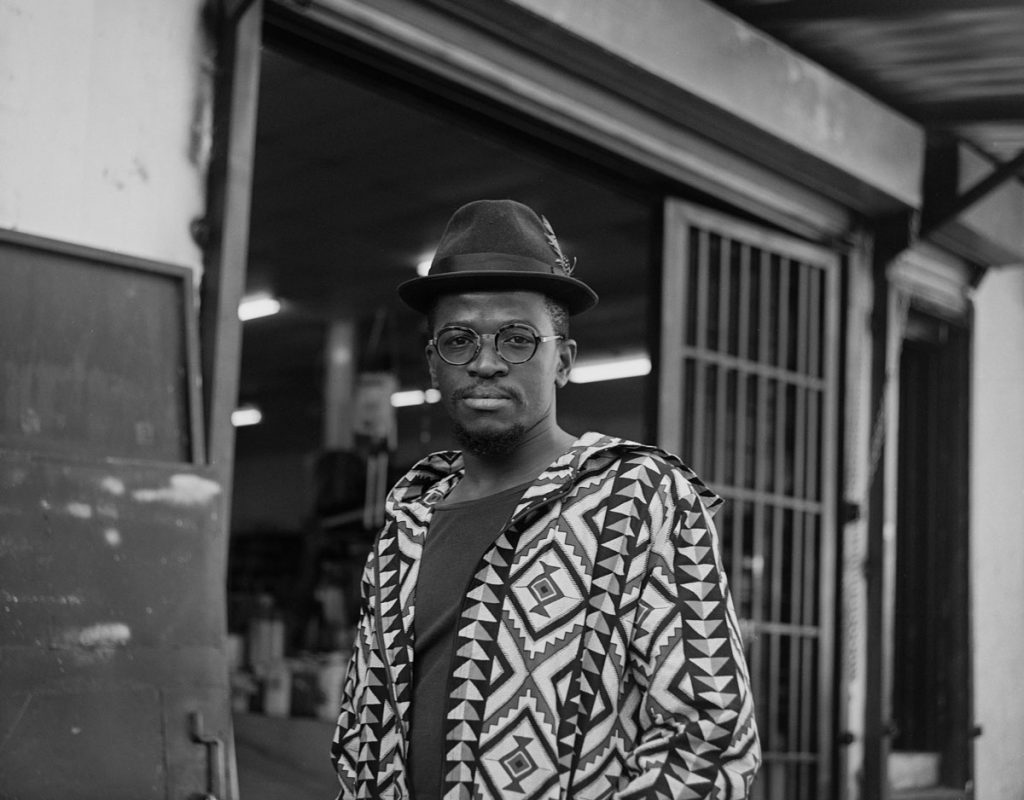 There's a heavily beautiful version of 'Itumeleng' by famous 1970s Soweto band Batsumi. New composition 'Sweetie Love Oh' features plangent guitar in an adolescent love song that begins at a taxi rank. The elegiac 'Hamba' connects The Brother Moves On with Shabaka and the Ancestors (it appears on We Are Sent Here By History as 'Go My Heart, Go To Heaven') as well as family histories – it was Siyabonga's dad's favourite church song and a South African-famous piece of music which is sung at funerals, and 'at struggle situations, where people have lost all hope'. 'Mazel' was written directly after Siyabonga and Zelizwe's brother, bandmate and TBMO founder Nkululelo died in 2013 – and uses his nickname for the title. "It's a whale of a song," he says. "It cries."
The album ends with 'Ta Tom', which aims to give septuagenarian guitarist Madala Kunene his flowers. "Madala decided to stay when everyone went overseas because his mom was sick. He didn't have this international lucrative scene. He is our father of guitar and this last track is an ode to him." It's him saying that the ancestors are saying 'thank you', $/He Who Feeds You… Owns You is an incredible collection of musical transmissions. It connects contemporary South African music with fearless lineages of resistance worldwide and it does so with spectacular grace, power and groove. It is beautiful. It rages. It channels the spirits.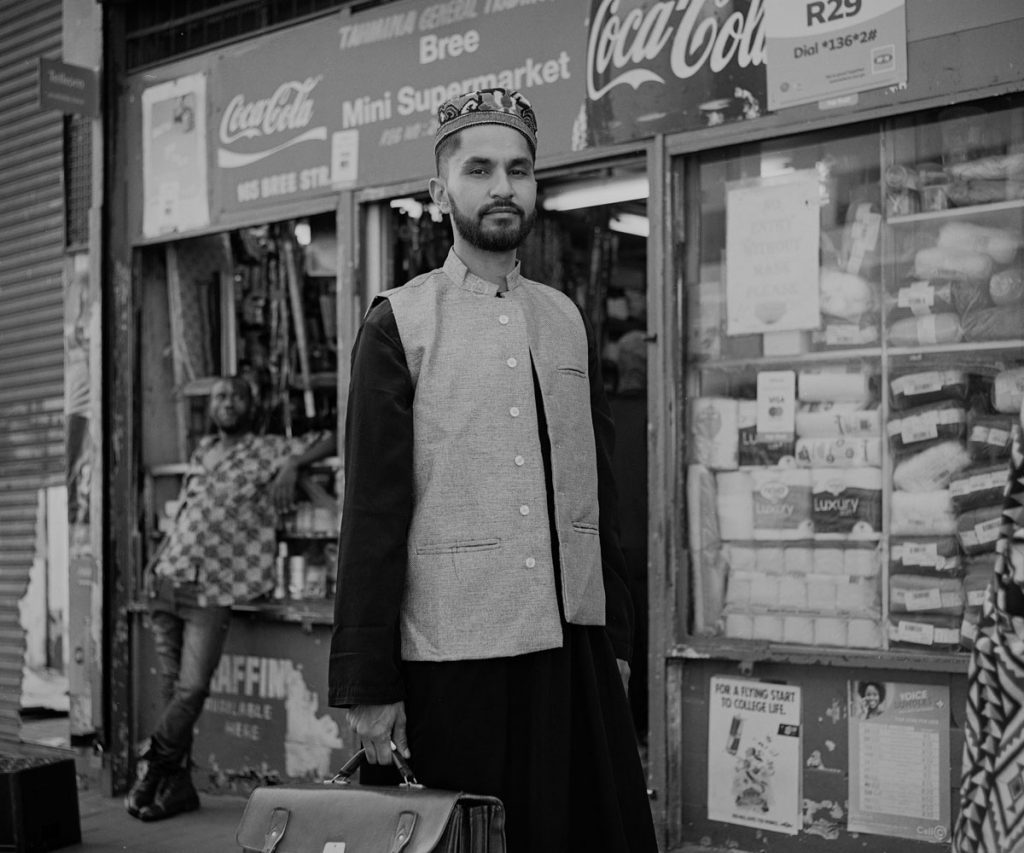 The Brother Moves On will perform at a Native Rebel Recordings showcase at EartH Theatre as part of this year's London Jazz Festival in November.
Native Rebel is a label from multi-reed player and cultural instigator Shabaka Hutchings. it is a platform and outlet for artists to make albums in collaboration with the musician and composer behind Sons of Kemet, the comet is coming and Shabaka and the Ancestors, whether he's writing songs, producing, or directing the process. the label offers a collaborative and flexible infrastructure for emerging creative artists using a newly-hatched method: gather the musicians together to record the album in three days at rak, without pre-rehearsal, and to consider the rehearsals part of the recording.
More information can be found on the Native Rebel Recordings website.
Last modified: August 22, 2022