The horns are calling for the Dobršská brána International Music Festival, as the trumpet is the focus for this year's weekend of first-rate musicians from across Europe including the host, Czech Republic.
Of the top three headliners, Markus Stockhausen is the one with a most formidable pedigree, as he is the son of the German modernist composer Karlheinz Stockhausen, among the most influential and controversial for the 20th and early 21st centuries. Meanwhile Markus Stockhausen, sixty-five-years old, has well established himself as a composer and ethereal jazz trumpeter on the European scene.
His quartet will be playing compositions from their 2021 recording "Tales" with improvisation integral to these pieces. While Stockhausen the elder or master composer was mostly controversial for bringing electronic music and musique concrete into the "classical" musical world, he ultimately influenced jazz, rock and pop music most significantly; and so, appropriately as well, Markus Stockhausen's group weaves their classical and modern-contemporary schooling and influences while incorporating electronics, and they are not at all shy of inserting jarring avant-garde interludes with an utter finesse.
Stockhausen's group includes Jeroen van Vliet (piano and synthesizers), Jorg Brinkmann (cello), and Christian Thome (drums) with Markus on trumpet and flute. Then just to point out, Markus Stockhausen's newest release "Across Mountains" (2022) features noted musicians (the Greek) Vangelis Katsoulis on piano and electronics and with the Norwegian jazz bassist Arild Andersen.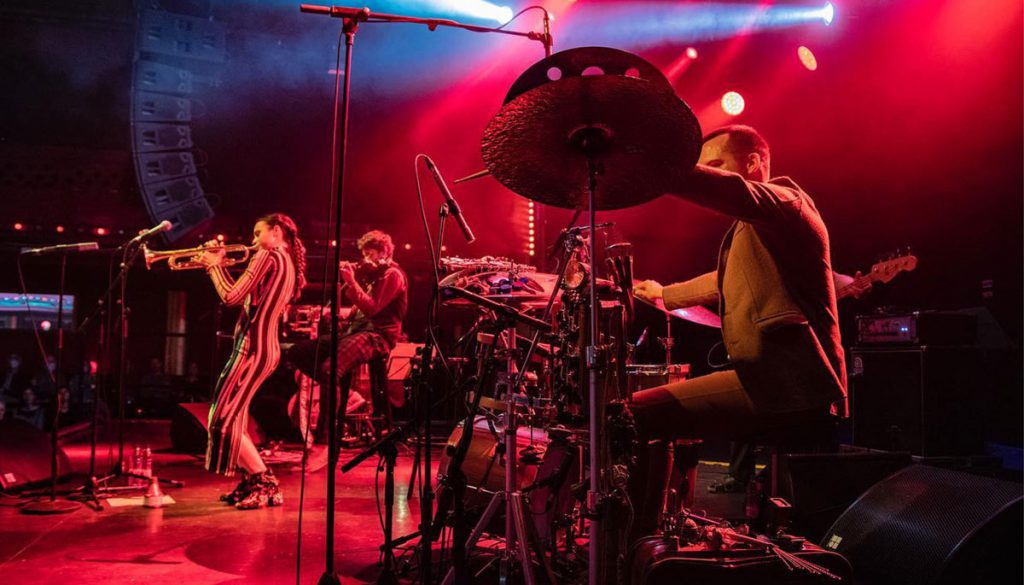 Another headliner, Andrea Motis, from Barcelona is a young jazz singer, trumpeter and recording artist for Impulse Records. She will be performing her project Loopholes which is going in new directions for her, namely funk, neo-soul and electric jazz. After all, previous recordings best suit her singing voice, which is much closer to the traditional Louis Armstrong. In May, this year, she also premiered a video with a new song from the "Loopholes" album, "Babies," featuring (it seems) her own breast-feeding toddler as the star. This track is an upbeat jazz-pop summer celebration of family, of course.
Motis (vocals and trumpet) will be joined by long-time collaborator Christoph Mallinger (guitar, mandolin and violin), Kevin Diaz (keyboards), Miguel Asensio (drums), and Stephan Kondert (bass).
The third headliner is Finnish trumpeter and composer Verneri Pohjola, forty-four-years-old, from Helsinki. Pohjola brings the inimitable Scandinavian sound, slow, dreamy and icy though with heartfelt warmth of the musicians' spirit not altogether excluded in this case. Pohjola will be performing mainly music from his 2020 album "The Dead Don't Dream," with his quartet including Tuomo Prattala (piano and electronics), Antti Lotjonen (double bass) and Mika Kallio (drums).
Pohjola performs on the opening night of the festival, which is two days/evenings in venues including an outdoor stage at a deserted chateau (now an art space), a tiny Baroque church, and a shady lawn at a Gothic tower in the village of Dobrs, in the foothills of South Bohemia's nearby Sumava mountains.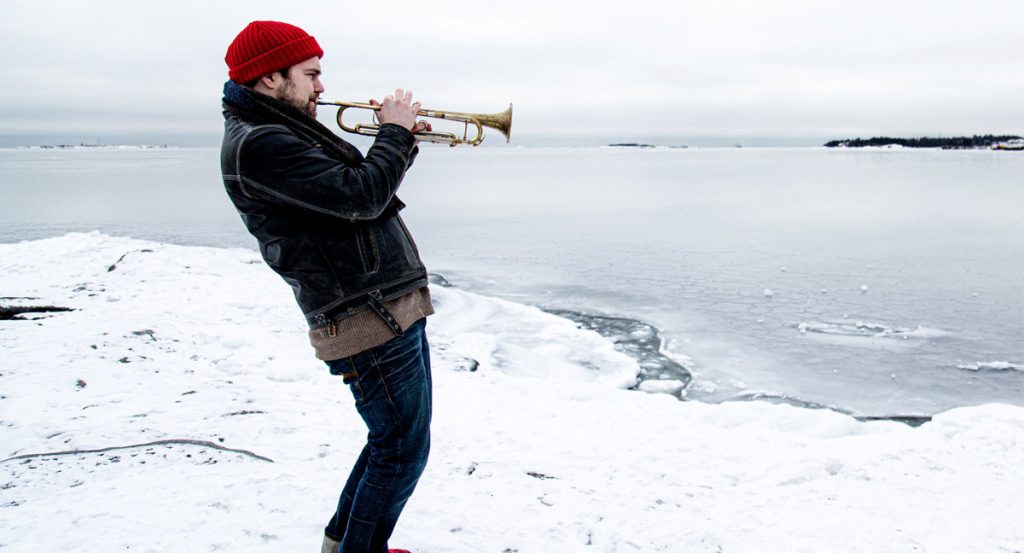 From the Czech scene, the festival includes the Stepanka Balcarova Quartet, led by Balcarova who is not only a noted trumpeter, but composer and conductor of her jazz big band, Concept Jazz Orchestra. Balcarova, thirty-six-years old, represents the new generation of Czech jazz musicians, and she will be joined by a veteran and leader in his own right on the Czech scene, Jaromir Honzak (contrabass), and two younger Polish players Nikola Kolodziejczyk (piano), and Grzegorz Maslowski (drums).
Another Prague-based group that brings together musicians from other countries is the Jiri Kotaca & Alf Carlsson Quartet, featuring the award-winning trumpeter and composer Kotaca with Swedish electric guitarist Carlsson. This young group also includes two Slovakian players Peter Korman (contrabass) and Kristian Kuruc (drums), and they released their debut album "Journeys" in 2019.
Finally, a veritable legend in Czech jazz, pianist, organist and composer Emil Viklicky (born 1948) will bring his quartet featuring Miroslav Hloucal, a well-known jazz trumpeter, composer and group leader in his own right. Viklicky represents the Czech jazz boom-era of the 1960s, prior and post 1968 Soviet-occupation of Czechoslovakia. He is a funky jazzster at heart, inspired and influenced by his peer Jan Hammer (the Jeff Beck era), as Hammer emigrated from Czechoslovakia soon after the 1968 invasion. Viklicky's quartet includes Czech-Roma brothers Josef Feco (contrabass) and Martin Feco (drums).
Then one opening group from Germany is a duo (half of a regular quartet) featuring trumpeter Jakob Bansch and drummer Niklas Roever. These are voices of the younger generation of European jazz.
Each year, this small festival in a village of approximately 50 residents improves and increases the participation of top-notch European jazz musicians from all parts of the continent, and the local Czech or Prague-based groups reflect this European moment in jazz as equally noteworthy collaborators.
The Sixth Annual Dobršská brána International Music Festival 2022 will be on a Friday and Saturday, August 19th & 20th.
More Information can be found at the festival website.
Last modified: July 13, 2022