The last year and a half have been turbulent for the live music industry, and that hasn't been any different in jazz. Somehow though, one small city in western Poland has thrived through it all. Szczecin Jazz was the first festival to welcome an international lineup at their hybrid event this February 2021 when the rest of the world was still, largely, in lockdown. And not without success either: their shows were sold out and their streams achieved a whopping 1.500.000 (that's one and a half million!) views from all over the world. So while everyone else stays home, why and how does a man called Sylwester Ostrowski chop the wood and light the fire.
A city with many names and faces
Let's take a look at the history of this Western-Polish city to put things into perspective. Szczecin City didn't exist as a Polish entity until 1945, but in fact, the city has a long and complex history. Its existence, as 'Stetinum', was first recorded in the 8th century, when Vikings and West Slavs settled Pomerania. That's very early, considering Poland itself emerged in 966 AC under its first-ever ruler, Mieszko I of Poland. The town, conveniently and strategically located close to Berlin, on the banks of the Oder river, and close enough to Sweden and Denmark for trade, was protected by a lagoon from flooding and quickly grew into an important trade post. It was granted city rights in 1243 – a few years after becoming part of the Holy Roman Empire after they seized the territory from Denmark. Ironically, trading herring with Denmark then became a large part of Stetinum's economy. This was undoubtedly a pretty smart business move from the Romans, after the city had survived a rather turbulent 12th century. It fell into Saxon hands in 1164, then became Danish in 1173, Roman in 1181 and then Danish again in 1185.
The next period under Roman rule lasted until 1637, giving the city and its inhabitants peace for a couple centuries and -another smart business move!- joining the Hanseatic Trade League in 1360. Then, the roulette started again, and the city became consecutively Swedish, Prussian, French when Napoleon decided in 1806 its geographic location was very convenient for his plans for world domination, then Prussian again in 1813, and German from 1918 when the First World War settled and Stettin became part of the Weimar Republic. Stettin became known as Szczecin only after World War II, when it came under Polish rule. Much like the rest of the city's history, though, that decision was not exactly made overnight. Poland lost 1/5th of its population during the war, and as a result, many of its cities had emptied. On top of that, Germans got expelled from Szczecin once the decision to become Polish territory was made. It's not like Germans wanted to live under Polish rule, though, and equally, Polish people were not excited about cohabitation with the German people at the time – for obvious historical reasons.
Szczecin being a Polish city did not mean Poland was now independent; it was still under Soviet rule, and the redivision of land to constitute the Soviet Union meant that Polish people in other territories were 'repatriated'. That sounds a lot friendlier than the way it actually happened: many people were just told they did not live in their respective homes anymore. So, after Stettin had become Szczecin, these displaced groups chose the city as their destination to start anew. That means that today, almost everyone in Szczecin is an immigrant: its new citizens came from today's Belarus, Ukraine and Lithuania primarily, parts that were 'taken' from Poland and subsequently 'given' to the Soviet Union. This migration forms an important part of Szczecin's identity today. In fact, there is evidence to support the theory that people in Szczecin speak the purest form of the Polish language, simply because all slang had to be eliminated in order for these new residents to understand each other.
Whilst undoubtedly most of its new residents were working hard to remain on speaking terms, in those first few years after the war, living in Szczecin wasn't exactly a walk in the park. As the Germans were leaving and the Soviets were still present, there were treaties being forged between the powers at play – but it took time to finally decide that Szczecin was indeed Polish territory, and that a next world war would not break out. Eventually, the Polish army emerged and brought some form of peace and quiet, but the first few years according to eyewitnesses were wilder than most would prefer their new hometown to be. Szczecin was a city of pioneers, in that sense, which is important to remember: not in the least because it made for the ideal breeding ground for improvisation.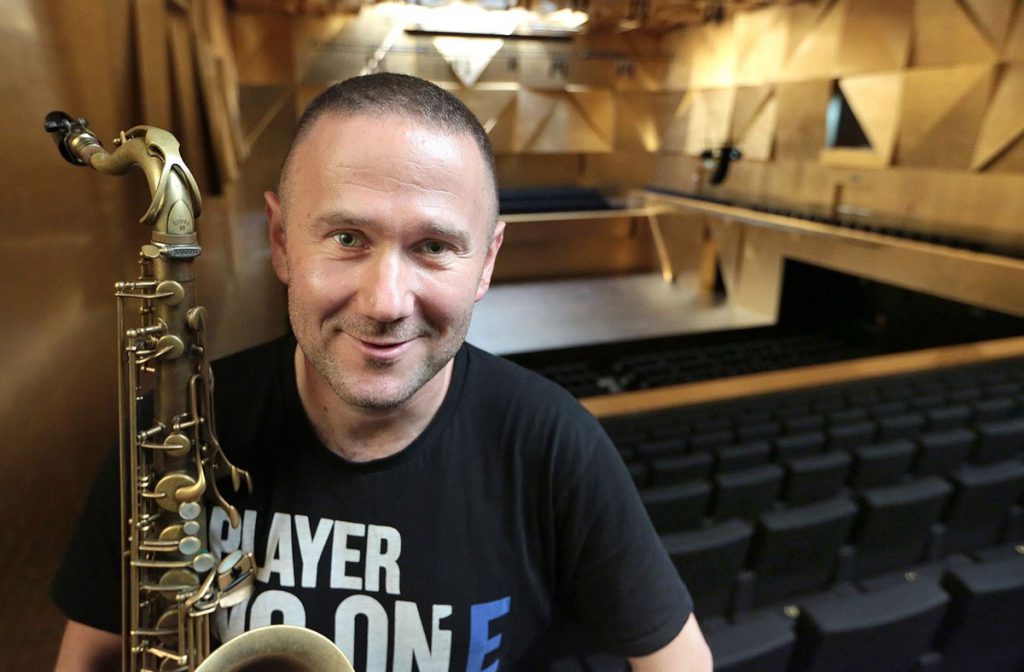 Creating a culture
When we look at countries and places where people live for generations, they tend to root down and, ultimately, become more stagnant and perhaps conservative than cities that have a consistent influx of fresh blood and new ideas. Look at large international metropoles such as London, Paris or New York, which are each famous for their creative scenes and you'll get an idea of how those things can play out. So then, there is Szczecin: a trade city since its earliest beginnings, home to several universities and an important international cargo port. From that perspective, it is perhaps no wonder that a melting pot where people historically have come and gone has a music scene that makes it brim. However, as far as most people in Poland were concerned, Szczecin was still just a remote town in the northwestern corner of the country somewhere. Nationally, it wasn't exactly on the top of anyone's list to wonder what was going on over there until 1966. When the second edition of Festiwal Młodych Talentów (The Young Talent Festival) took place, it was Poland's first mass beat music event. Szczecin suddenly attracted thousands of people from out of town with an event promoted as a 'rendezvous for musical Polish youth'. Jazz historians will note that the first big jazz concert, Dave Brubeck in 1958, had slipped under the radar of the authorities, who according to an urban legend were furious about the 1966 events.
Over the course of the 70s and 80s, Poland opened up to the West more and the Solidarity Movement emerged to fight for basic human rights – not that seceding from the Soviet Union was the goal at the time, but rather it was about independent trade unions, for example. During those days, Szczecin had a strong club scene with student clubs such as Trans, Pinokio and the Castle. There weren't very many local jazz musicians, as the city still did not have its own conservatory, but quite a few jazz lovers made it to concerts in those days. On the bills were mostly Polish artists such as tenor and baritone player Ptaszyn Wróblewski, multi-instrumentalist Zbigniew Namyslowski, and the late composer and saxophonist Tomasz Szukalski. It was a start, but there were still no real jazz clubs, conservatories, jazz schools or even real, sizable crowds.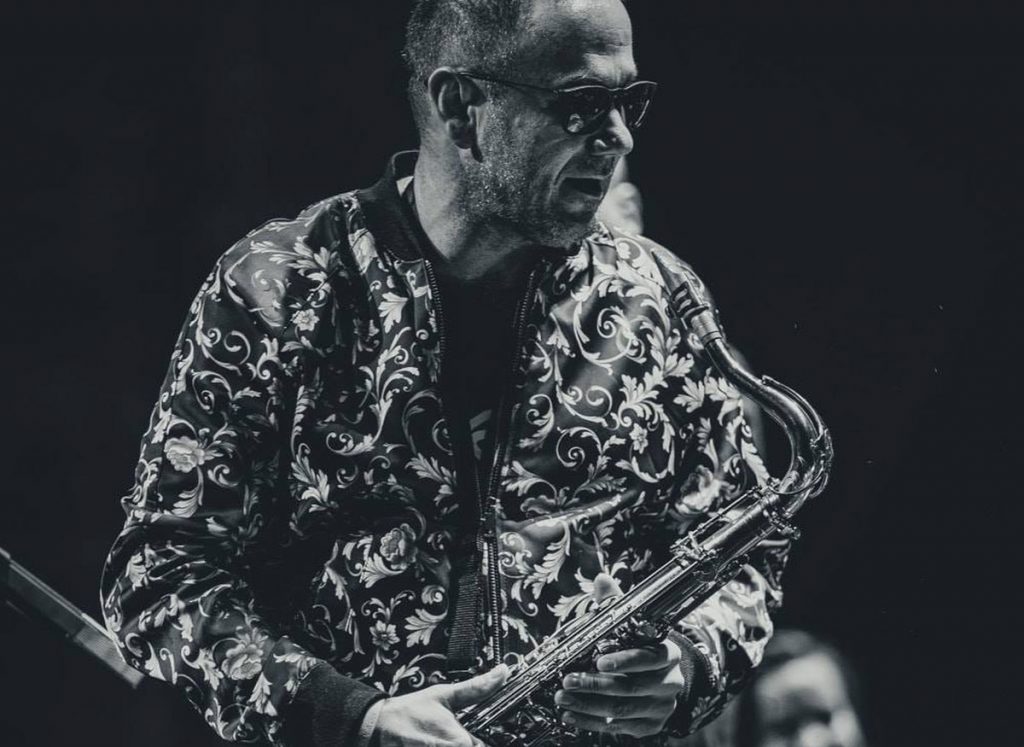 Enter stage right: Sylwester Ostrowski
That changed when Sylwester Ostrowski entered the scene. The man who shaped Szczecin's jazz scene more than anyone, however, would not make his stage debut until 1998 at the Opera Na Zamku theater. And while Ostrowski isn't one to toot his own horn, the Polish saxophonist and organizer didn't wait very long to make waves in his city. In 2000, he produced a concert and brought saxophonist Billy Harper to town – a musician who remains one of his biggest inspirations to this day.
Producing a big, international show is never easy, especially when nobody has done it in decades. For Ostrowski, however, bringing Harper to Poland was a personal victory in more ways than one. With no real ecosystem for jazz in Szczecin, he regularly took six-hour trips to Gdańsk and Wrocław, 500 kilometers away. He would get on a train at 6 AM, arrive around noon, take a 1,5 hour private lesson and hop on the train back. It was his only chance to learn how to play professionally, so that's what he did. And once he decided to be a professional jazz musician in '96 or '97 and dedicated his life to jazz, he had built up a life here, and couldn't bear to leave the city. So he had to build the scene, brick by brick, from scratch. The saxophonist's first big American production was a feather in his cap. But it didn't start – or end – there.
Ostrowski started playing small gigs by himself, and a bit later, with other Polish musicians whose gigs he produced. "I looked for the best players in Poland. Not that they were interested in me at all," he laughed when I asked him about the early stages of his career at a Szczecin hotel in early 2021. "As far as they were concerned, Szczecin was a countryside town where they could come play, take some money, and split!" That, of course, wasn't a very durable business model for someone who truly wanted to build a local scene. So, he organized the aptly named Jazz Struggle competition in 2002 and – really – organized what is possibly Europe's first-ever live-streamed gig when he invited Harper. Jazz Struggle was a horn player competition, and contestants attended Harper's workshop from Szczecin in a classroom in Wroclaw, streamed one on one. "The first prize was a Selmer saxophone, and Billy Harper was one of the jurors. That definitely surprised my competitors," Ostrowski says, with a familiar twinkle in his eye.
The Jazz Struggle Competition ran from 2002 through 2005. By then, other cities were picking up on what was happening in Szczecin, and in 2005 a promoter in Wroclaw managed to spend three times the budget Ostrowski had for his contest. "I was too small at the time. It became easier for me to bring my New York City friends to town, and craft partnerships with them. I'm very close to musicians from New York as well as the New York community in Paris, where many of them live. It wasn't a new connection, but it was a new focus: my heart was in New York City."
Going to art school – and staying in town
Once the New York cats started frequenting North-Western Poland, one problem surfaced. There were not enough good players in Szczecin to accompany the American greats, and there was no independent music academy. Its private fine art academy, the regular university with its tiny music teacher department and the Philia, which was essentially a branch of Poznan Music Academy, all focused on classical music teaching. Young musicians would leave town to study in Katowice, like Ostrowski himself did, or any other Polish city with a better jazz climate, and rarely came back to live in Szczecin again.
Over the course of the next three years, between 2007 and 2010, Ostrowski founded Szczecin Art Academy in an effort to develop (and keep!) jazz talent within the city's vicinity. It was a largely political affair, as Polish law requires the issuing of a parliamentary bill in order to be allowed to establish an educational institution. Ostrowski became an official representative, by power of the West-Pomeranian governor, its Marshall, and the city's mayor at the time.
By then, it was time for Ostrowski to make his next big decision. He was 34 years old, deeply rooted into the Szczecin community, and continuously building its jazz scene. So did he want to be a politician? The head of the Art Academy? Rumor has it, the enterprising saxophonist was even asked to run for mayor. "The decision was simple. Do I play jazz, or become a millionaire? Of course, I chose to play jazz," he smiles.
In 2011, Ostrowski dropped his first album, which was well received in Poland. As per usual, however, his homeland's borders couldn't confine his ambitions, and in 2013 he started playing in Japan with the acclaimed pianist Makoto Kuriya. It would provide him with a unique opportunity to learn about life on the road. "We came over at least three or four times a year," he explains. "And of course I learned things in Europe and Poland, but how to network, and how to organise tours, those things.. You can't read a book about that," Ostrowski laughs. "I mean, compared to how I worked with my New York guys… You get some more space for mistakes in Japan. It's such a polite culture there. Of course, if you slip more than once, they will politely inform you that you need to consider upping your game, but it's a bit more forgiving than New York City!"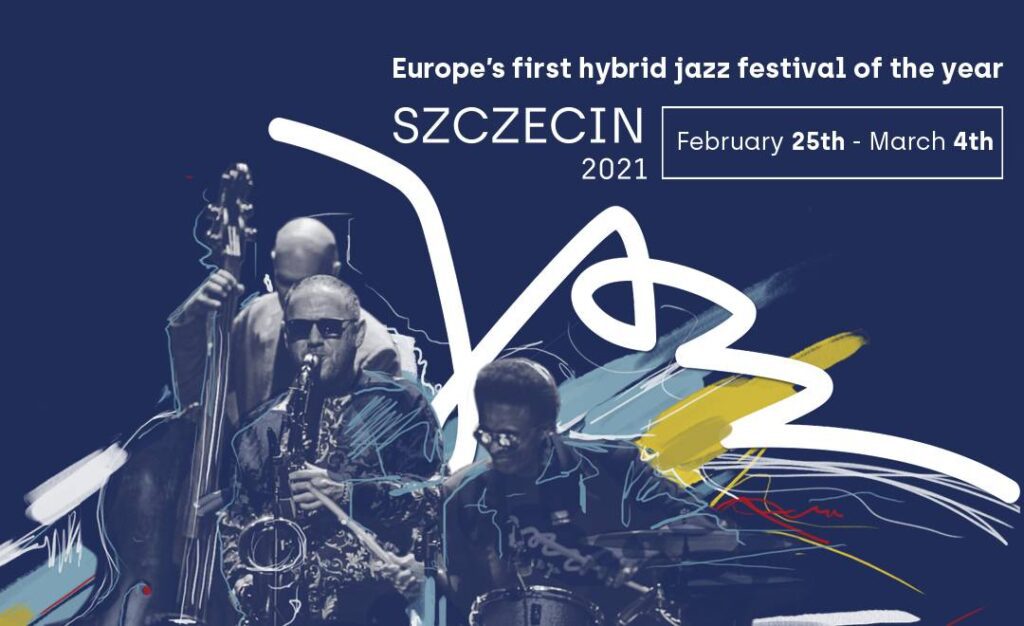 The birth of Szczecin Jazz
The Japan experiences would help him grow artistically and professionally, and ultimately his three years on the road would convince the saxophonist he was ready to root down and start something serious: Szczecin Jazz was founded in 2015.
Of course, you can take the jazz cat out of the United States, but you cannot take the United States out of the cat, so Szczecin Jazz naturally had to feature an American headliner. Ostrowski's trusted bass powerhouse Joris Teepe introduced Ostrowski to another one of his great inspirations, Deborah Brown, at a masterclass at the conservatory in Groningen where Teepe teaches. She brought Ostrowski to Kansas City, where they recorded Kansas City Here I Come in the same year. They brought the album on tour in 2017 and 2018, but not before Ostrowski invited Brown back to Szczecin to headline the first-ever edition of Szczecin Jazz, accompanied by vocalist Kevin Mahogany at the Szczecin Philharmonic.
Over the years, many internationally renowned artists such as Wynton Marsalis and Erykah Badu have graced the stages of Szczecin. In that sense, the city's jazz culture is perhaps no different to the scenes in cities like Gdansk or Warsaw. However, those cities remained mostly quiet, and its stages dark during the 2020-2021 covid outbreak. So why did Szczecin Jazz prosper? In this context, appreciating the importance of improvisation to jazz artists such as Ostrowski himself, let's have a look at what happened in Poland in recent times.
Improvising on every level
When your audience is confined to their living room for entertainment, there are two ways to perceive your situation. One is thinking there are no spectators, so there are no gigs. That view, in many ways, has caused promoters to hibernate in hopes of better times. Szczecin Jazz, however, embraced their 2002 experience and expanded their streaming capacity extensively. With a video team that had accompanied Ostrowski on international tours before, experience and technological skills didn't have to be developed once covid hit. In that sense, streaming wasn't a new thing, and setting up shop in one of the city's many jazz clubs was relatively easy.
"We decided to sit back for one month in early 2020, to see if this thing would go away," Ostrowski explains. And, with an ever-healthy sense of humor, he adds: "We didn't want to go live from our phones. Nobody wants to see our kitchens, after all!"
Ostrowski is younger than his competitors in other cities, and his experiments with digital formats, rather than footage or technology worked out quite well for his festival. "Warsaw is not New York City, after all," he grins, "It's definitely a different mentality." With 860.000 minutes watched during the February events by an audience in countries such as the United States, India, France and The Netherlands, it's safe to say that the saxophonist has grown into an international organizer, embracing and promoting Polish jazz worldwide whilst welcoming an increasingly international crowd. But, it didn't come easy.
"You can't take a vacation on the bandstand"
Over the years, Ostrowski built up an impressive network, which has helped his team navigate the waters since covid hit. Continuously changing restrictions changed production processes for everyone, but knowing who to call in times of crisis has proved helpful when having to move fast. While most events used to allow themselves up to a year to get ready for talent to hit the stage, now, it's a matter of weeks: who knows what might happen next month? It takes improvisational talent to thrive under those circumstances, and it just so happens that jazz musicians excel at that skill.
"You can't take a vacation on the bandstand, either," Ostrowski jokes when he explains how Szczecin Jazz thrives in times of a global pandemic. "We improvise not just on stage, but also in business." So for the festival's 2021 February edition, he prepared for a sudden reopening of venues within two weeks, and had his team ready within two days to create the first hybrid jazz festival of the year.. With an international lineup, of course. "Improvising is the way I live my life. Maybe it's also a Polish thing, but for me, it's who I am. When you want to achieve something, you have to be ready, stretched, in shape for plan A, B, C and D. And once we're going, we're going. And we keep moving."
Move fast, improvise, be ready for every possible outcome no matter what, and – remember the 6 hour long train rides when a younger Ostrowski persisted to learn to play jazz – work really, really hard. That seems to be a recipe for success, although modesty is one of Ostrowski's most admired traits. "I don't like the expression 'Polish jazz,' or 'German jazz,' or even 'American jazz'. We are all in this together, I am thankful for the great team I've gathered around me, and for the friends I've made along the way. So I cannot present just Polish peers at my festival. It's a representation of our community." Bringing people together has always been the most important thing to the Szczecinite, who looks around and wonders, out loud, what the difference between a hybrid and online festival really is, and between a living room and a worldwide stream. "We bring people together. Audiences, musicians, great international artists, Polish talents, everybody. My motto has always been that jazz comes to you. In the middle of this madness, we wanted to prove that it was possible. I think we have," he ponders. I think no jazz lover could disagree with that.
Last modified: July 12, 2022