"Children are our greatest treasure; they are our future" – Nelson Mandela
Since 2022, a magical place exists that gives talented Polish girls confidence, togetherness, and the artistic freedom, to develop their minds and spirits in a safe, yet creative environment. I had the pleasure and honor to go to this place, in Katowice, as the Katowice Jazz Art Festival and City of Gardens invited me to attend the brand new Katowice Jazz Camp for Girls. I spent a morning in warm-up sessions that encouraged improvisation, harmonizing and articulation, transforming a classroom into an interactive art installation and taking us on a journey through musical history.
In collaboration with Danish, Swedish and Finnish colleagues (the first Jazz Camp for Girls was organized in 2014 in Copenhagen) and with support of JazzDenmark, a team of four teachers welcome 25 girls between the ages of 10-15 to Pałac Młodzieży or 'The Youth Palace' for five days of music. Expanding the already vast experience they offer to their pupils, two of them live and teach in Copenhagen, truly bridging between cultures. In a similar fashion, the Jazz Camp in Katowice is open to all music schools in the region, connecting not just organizations, but young minds as well.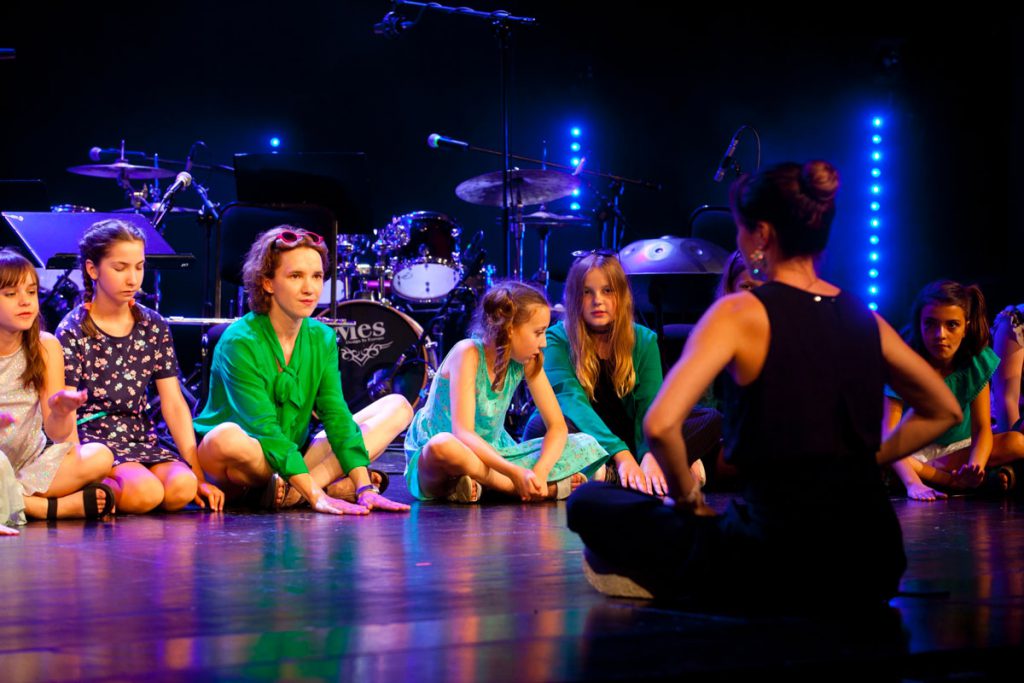 This broad buffet of experience and opportunity, offered to these classically trained children in a relaxed and open setting, challenges them to open their minds and improvise. That is the essence of this gathering, and what puts the Jazz in Jazz Camp; don't expect five days of Miles Davis, or singing standards of yore. Instead, students are encouraged to apply their knowledge of classical music while challenging the boundaries of the jazz genre.
Divided into four groups based on the pupil's ages, I witnessed a glorious rendition of Queen's We Are The Champions played by a classical lineup with two pianos (upright and grand – Freddy would be proud!), a group of ten year old's gave me goosebumps playing their own, brand new improv piece aptly named the 'Junior Presentation' and in another room, as if I'd stepped into a time machine, there was a group of kids dancing, singing, playing – no, performing a song they had written as if they had been forming a pop group for months. As if that was not enough, I was treated to a string quartet in another room, accompanied by piano, flute and handpan, proving that music truly knows no bounds. The walk past these rehearsal spaces was like going on a magically musical quest, and to imagine that these children had never met until just a few days before is almost impossible.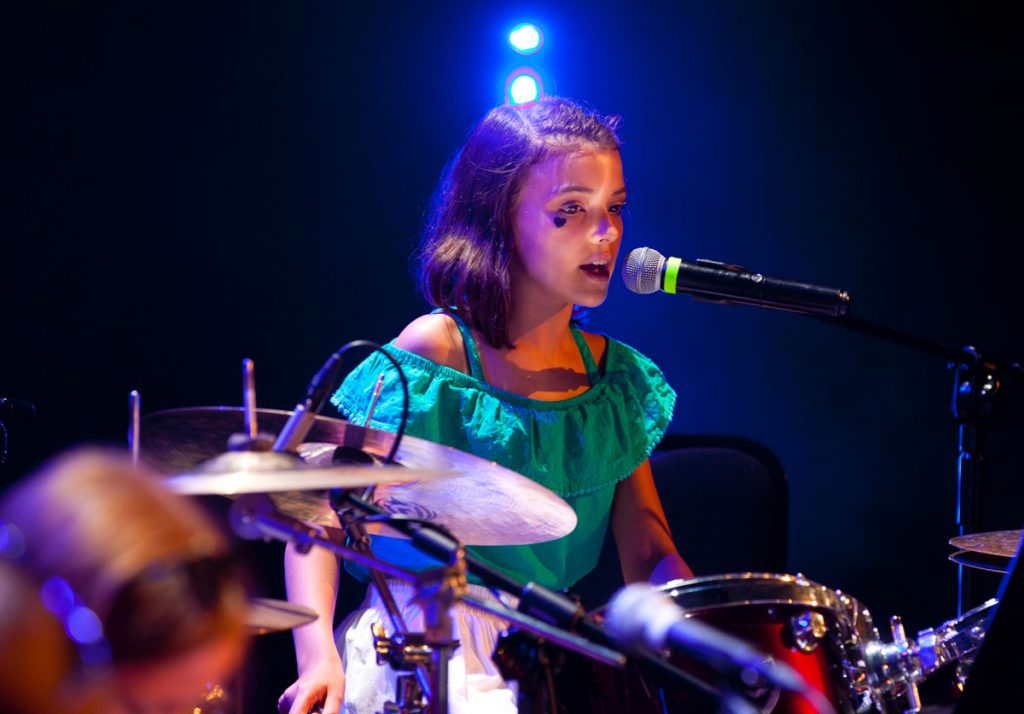 While all pupils brought their own instruments, they explored new ones, too. Some dabbled in percussion or vocals instead of violin or cello, some even got a chance to practice conducting, showcasing the students' deep understanding of classical music and bandstand etiquette.
This, too, would show at their recital on Friday evening. Even the soundchecks caused goosebumps, and frankly, expectations were high. But what was perhaps most heartwarming was not just the dedication of the teachers or the quality of the final presentation, but the enthusiastic, genuine support of these girls for their new friends' performances. And, honestly, blending Peer Gynt with improvisation and We Are The Champions after learning all group members were Queen fans was a stroke of genius from teacher and jazz pianist Artur Tuznik, and the opening circle by Anna Rybacka was as close to transformative as I think it could get for the audience.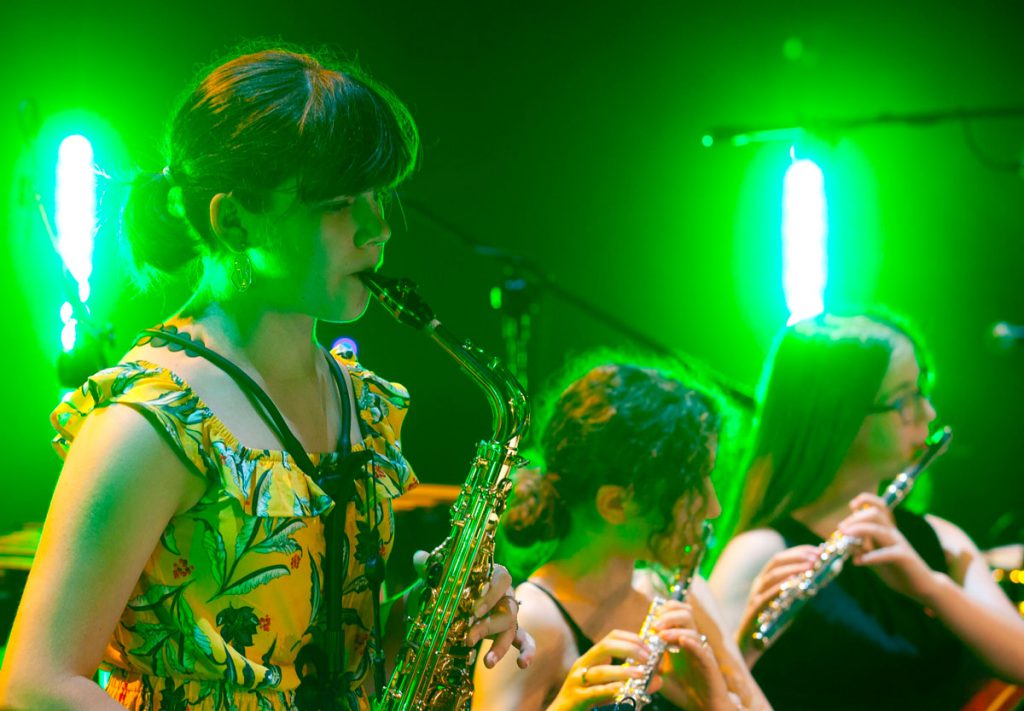 Indeed, learning to collaborate and truly listen to one another is a gift, both musically and otherwise, and that is something even the wisest of grownups sometimes forgets to embrace. At Jazz Camp, in its own unique spirit, these skills are placed at the heart of each exercise, providing an open learning environment with cultural and musical companionship front and center. The purpose of Jazz Camp, then, transcends just musical education; art helps them build confidence and new connections. Plus, there is overwhelming scientific proof that learning how to play an instrument, let alone multiple, has great positive effects on children's cognitive skills and academic achievements later in life.
There is not a doubt in my mind that Katowice Jazz Camp for Girls provided these young talents with an unforgettable and culturally rich experience that they will take with them for many years to come.
Last modified: July 11, 2022