Guitarist Jonathan Kreisberg has built a strong reputation as one of the most innovative guitarists on the scene today. This is not just the opinion of this writer, Dr Lonnie Smith with whom Jonathan has regularly toured once said "He (Jonathan) is a passionate musician with great vision, and he is constantly in fiery pursuit of innovation." Recently I had the pleasure of speaking with Jonathan.
Simone Gubbiotti: First of all Jonathan thanks for taking the time to speak with me. Let me start by asking you how you coped during the lock-downs and the enforced break with performing live?
Jonathan Kreisberg: Yes, it truly was a surreal moment in all our lives but I think I made the best of it. After a career that has spanned many years and required constant writing, practicing, recording and performing, I was forced to slow down and think about the meaning of life, and that was a good thing! I also took advantage of the time to launch "Explorations on note", a new teaching platform that I've always wanted to create. It was also great to have the time to exercise and become a healthier human, that can be difficult when running to an airport at 6am while on tour.
SG: Let's get deeper into our conversation. At the age of 10 you moved to Miami with your family and that's where you first picked up a guitar. At the age of 16 you were featured in Guitar Player Magazine and later in Down Beat Magazine. Did you feel predestined to become a musician?
JK: Well, not for those first couple of years, but at around age 14 something clicked and I knew that I would be a musician. At that point I quickly became serious and by age 16 I was already working as a professional musician.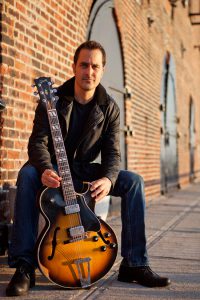 SG: Staying in Miami for a second, I read in your bio that you received a scholarship for the University of Miami where you had the chance to perform with Joe Henderson and Michael Brecker. When I pay attention to your solos I often have the perception that I'm listening to a horn player. Do you feel you have been mainly influenced by horn players musically?
JK: Good ears! Yes, I've probably stolen 80% of my lines from horn players! But seriously, most of my linear concepts come from things I learned from horn players and most of my harmonic concepts from pianists. I take many conceptual and sound production ideas from the world of guitar, but the notes come from other instruments. Michael Brecker told me some things about non-harmonic intervallic playing that still inspire me all the time.
SG: You started working initially in Miami, and that across several different genres. What pushed you to choose Jazz and subsequently return to New York in 1997?
JK: Basically I feel like I was always a "Jazz" player in the sense that I'm most comfortable when I'm improvising. Also, I've loved listening to Jazz since I was a kid. It's true that I studied classical music and that I was an accomplished rock and fusion player, among other things, but ultimately I headed back towards improvised music. New York was calling me.
SG: You released your album 'Trioing' (with Ari Hoenig and Jonannes Weidenmueller) in 2002. The release prior to that was in 1997. What happened during these five years?
JK: Well, when I decided to move to NYC, I knew that I wanted to be a part of that New York tradition, so I dug deeper into the past. I was studying bebop, many standards and various types of other jazz languages. I hoped that by combining that history with the other new ideas I had could help create my own sound for the future. I was enjoying playing but It was also a struggling time for me on many levels. I lost my father to cancer, I was running out of money… I was even questioning the purpose of the artist in this world. But in the end I somehow made it out of that struggle, and I somehow began producing music that would lead to where I am now.
SG: What do you see as the main difference between the trio on 'Trioing' and your original 'JKT' in Miami?
JK: Well the Miami JKT was really more of a fusion trio. It definitely had "jazz" moments too, but it always had one foot in a more "electric" sound. I mostly played a Strat in that band, and we had electric bass etc. It was a great band, but more extraspective than introspective.
The "Trioing" band was after those 5 years of NYC struggle. I could only take a little amp with me on the subway to the gigs so there was a lot less gear, wattage, and volume! (Laughs). I was forced to be more powerful with just the notes and the feel, which was great! It was during that time that I began to just play the Gibson, I wanted to be as creative as I could in a more "traditional" jazz aesthetic. I think Ari and I had a very similar approach at that time, we both loved the tradition and loved swinging but, we were both looking to "shake things up" a bit by taking certain basic elements of the music and changing them into our own thing.
SG: One year later you started your collaboration with Criss Cross Records with 'Nine stories wide' featuring Bill Stewart and Larry Grenadier in the line-up. Why did you choose this rhythm section?
JK: Gerry Teekens (Owner of Criss Cross Records – ed) once asked me "Who are your favorites?" and I said Bill and Larry. It was like a dream team. I was really lucky.
SG: I really love the research you've done on rhythm and polyrythms. If I take a look at the drummers you played with (we've already mentioned Ari Hoenig and Bill Stewart but also Joe La Barbera, Jonathan Blake and Colin Stranahan) I would tend to say that you have been inspired a lot by the language of drums. Am I right?
JK: For sure! And don't forget Mark Ferber who was my main drummer for about 8 years. I exchanged a lot of ideas with him. All those guys have their own unique strengths. They are like real life X-men mutants! And yeah! I'm constantly thinking like a drummer and using those ideas to inspire my practicing and writing for sure.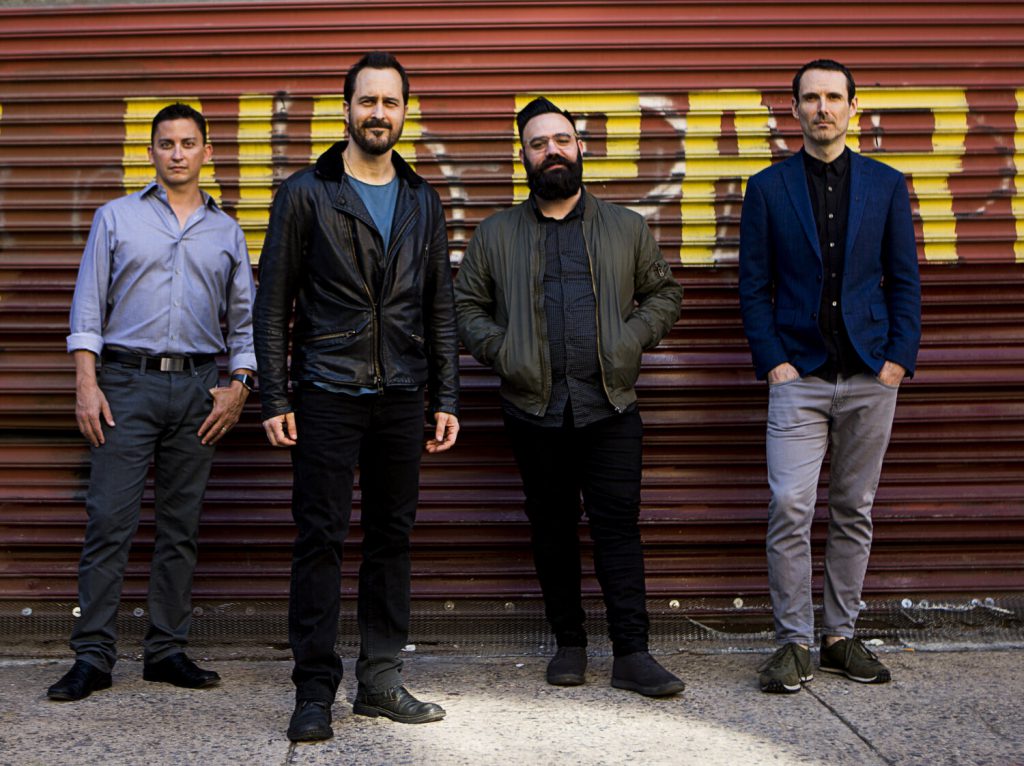 SG: Let me move on from talking specifically about music. I remember reading somewhere that you once said "The more I learn the more I become humble". It's an interesting comment. Can you expand on this and how has your growth as a human influenced the growth of your music?
JK: I'd like to think that my growth as a human is reflected in the music, but they are two different modes that both need tending of course. This is always a challenge. Unfortunately, all to often, when a musicians art is flowing the most, their life can be falling apart and vice versa.
I do believe that we can always keep growing as human beings and as musicians and that we need to keep learning and improvising as we move along. There's a great quote in a book I read about Einstein and the author was talking about science specifically when he says "there is no mystery of the physical world which does not point to a mystery beyond itself." I was really moved by that line, and that truth is enough to keep us all humble and in a state of learning if we keep the right mindset.
SG: Another thing which really touched me a lot ( I confess…it's a personal) is something you said in another interview for All About Jazz if I remember correctly. You feel yourself as an Underdog. What made (or makes) you feel like an Underdog? Do you still feel that way?
JK: I think the title of that article was referencing how I had never had much help from major labels or the establishment at that point. I had achieved a lot as a leader on my own terms even though it was a struggle. Like Frank (Sinatra) used to sing, I did it "My Way"! Trioing and JKT were both self released albums back when folks didn't really do that kind of thing. Then after working with Criss Cross and Mel Bay, I got more serious about my own label NEW FOR NOW MUSIC again.
SG: One question I pose to everybody is: did you ever have any specific problems or issues with your instrument of choice from an artistic perspective?
JK: I feel like the guitar has so many specific problems that it's impossible to list. But the beauty of the guitar is that all the great players find their own specific solutions to those problems. Ironically this is often something that helps them to define their unique style and give them their sound. For example, Wes with his Thumb, Allan Holdsworth with his light strings and distortion, Metheny's stereo sound with the guitar tone knob darkened up — these were all quests to solve problems and they became identifiable and beautiful answers. I think that there are many far less obvious answers as well that many of us come up with and I think I have my things as well but many are subconscious. I'm still trying to solve things all the time!
SG: In your development as a musician, did you ever struggle with a certain aspect of the craft? In my case it was a specific picking technique and navigating odd meters. Do you have any suggestions as to how to become proficient with the odd meters?
JK: Yeah, I love teaching that stuff, it's one of the few things that you can so clearly map out and demonstrate. Odd meters are just about studying intellectually and counting and clapping etc. It's definitely something I cover in depth on "explorations of note" and in my "my masterclass" downloads. Of course that's only the first step and when you have it intellectually then you've got to transcend that in order to "feel it" as well as use your personal taste to introduce these ideas into their music. That part is up to the musician.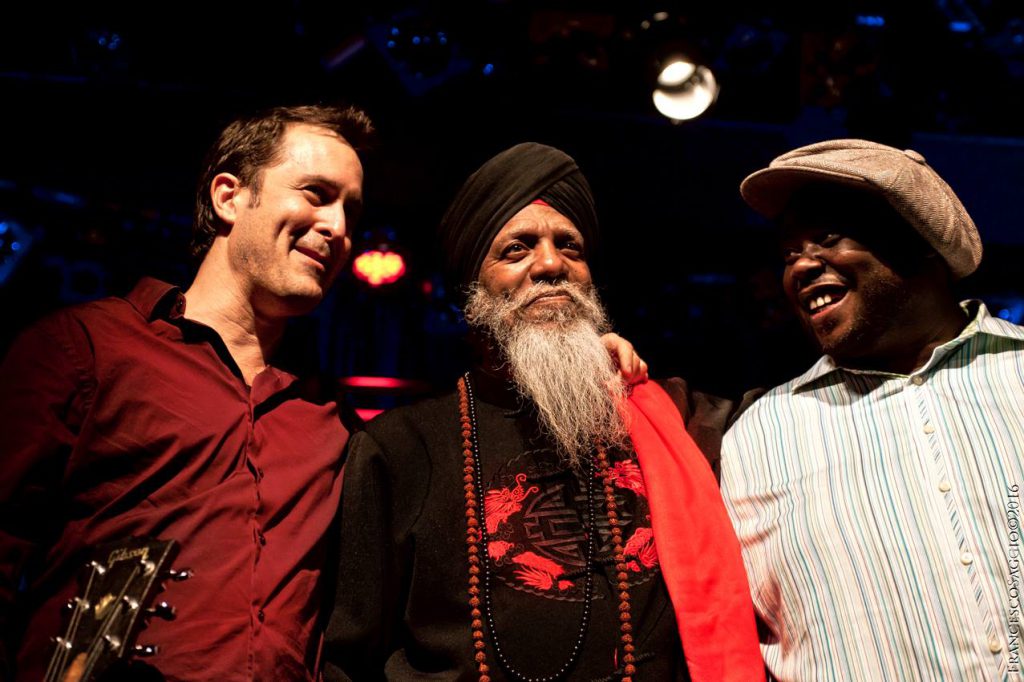 SG: As everybody knows, you are not only a creative band leader but also have some amazing projects going on as a sideman. The Joe Locke Quartet for instance and the acclaimed funky and cosmic project by Lonnie Smith. How did you meet Lonnie and was it immediately good or did you get any strange looks (just kidding)?
JK: Haha! Yeah, the first time I played with Lonnie I definitely got a couple funny looks. From the beginning I got the sense that he was an explorer, so I started throwing some different ideas at him. He would look at me a little skeptically and say "hey, what do you think you are doing?" But it was always said with a smile (Laughs). So, before I knew it, he was throwing even crazier stuff at me! That trio has been a wild ride and I think that we have made some special music together over the last 10 years. Joe Locke is a force of nature as well. I'm sure we will play more again in the future. I have great respect for his playing.
SG: You also have recorded an album and toured with the same drummer as in Lonnie's trio. "New for now" with Gary Versace on Hammond and Mark Ferber on drums. What do you feel are the differences between the two trios?
JK: Oh that trio is a whole different thing from the Doc Lonnie trio. Both are highly exploitative, but they are both really different. Lonnie is obviously a giant coming out of the B3 tradition so he brings all that along. Gary is equally respectful and knowledgeable of the Jazz language but he approaches it more like the master pianist that he is — discovering a new approach to the Organ. Both are totally cool.
SG: Jonathan I would love to talk a bit more about some of your collaborations. One which I really love is with a Danish bass player Morten Haxholm. In my opinion you produced two of the best albums I've ever listened to, Equilibrium (2013) and Vestigium (2018). Can you tell me something about this collaboration?
JK: Oh wow, thanks. Yeah, Morten is a former student of mine, he's a really great player and prolific writer at this point. We had a great time doing those albums, I think there are actually 3 of them!
SG: And what about the duo with the brazilian guitarist Nelson Veras?
JK: Nelson is definitely my "brother from another mother" as we say in English. Despite being really different personalities both personally and musically, we got along great from the moment we first played and hung out. I have tremendous respect for his playing and still think that he is under recognized for his genius. We will definitely be doing a lot more after this crazy pandemic resolves.
SG: Your last album "Capturing Spirits" (2019) is a live album. How was it recording live? But my real question is: do you think knowing a concert is being recorded live for an album leads to losing the freshness of a live performance?
JK: I'm really happy with "Capturing Spirits". I think if I had to pick a favorite of my albums, it would probably be this one. The best thing about that recording is that we were having a crazy travel day on the tour and we barely made it on time to soundcheck let alone play the show. In the midst of all that madness, we totally forgot that it was being recorded! So the result is a performance of the band really going for it in a natural way. They captured the spirit by recording it that way for sure.
SG: You recently launched your didactic platform "Explorations of note". Would you like to tell us a bit more about it?
JK: Only that I hope people will come and check it out! It's definitely the most involved jazz educational venture that I've ever been a part of. It's also cumulative, so it's expanding all the time. The project has been giving me a chance to really document and explore ideas that for years I've only worked on in my mind. It's been great to share this with people.
Lately I've begun to feel a need to humbly offer a hand to other musicians and I realized that music shouldn't be about trying to exalt yourself above folks trying to learn. I want to give them the tools to make great music. In that way, when I'm old, I'll be sure to have some good entertainment!
SG: Thanks Jonathan for your time and patience. I would love to leave our readers with one last question. What would you suggest to a young Jazz musician today?
JK: Stay positive! Don't let the corporate forces decide what you should like. Trust your ears and keep great music alive!
Last modified: July 12, 2022