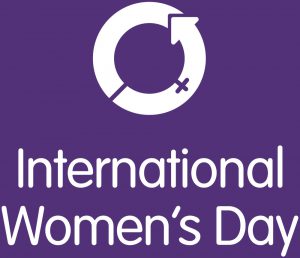 International Women's Day is an annual global event that began in the 1900s, having been honoured for the first time in Austria, Denmark, Germany and Switzerland on 19 March 1911. A few years later in 1914, it was agreed to be marked internationally on March 8th each year. A diverse range of events are held all over the globe celebrating and platforming women but also raising awareness of the many issues and inequalities that we still face.
New Yorker, vocalist and songwriter, Alexis Corey travels the world, sharing her music but also sharing her own experiences to empower and alleviate the isolation and lack of support women face.
'She wants people to connect with their souls through her music. She wants people to know they are not alone. She desires human beings to connect to each other across all different genders, races, sexual preferences, backgrounds, socioeconomic statuses, and any other imaginary labels we as a collective humanity have created. The true purpose of music and healing is to foster connection and community to enable all to lead a joyous life filled with abundance and happiness'
Alexis is currently in London and is holding an exciting three-part event in celebration of International Women's day at The Bedford venue in London, featuring fantastic female musicians and workshops. It was wonderful to catch up with Alexis and find out more about her event.
Can you tell us a little bit about yourself and what inspired you to create this event?
Hi! Thank you for taking the time to ask! My name is Alexis Corey and I am a New York native vocalist, songwriter, creative business coach as well as mental health advocate living here in Northwest London. I was inspired to create this event as I feel very passionately about the arts, creativity and how they can support us in leading a healthy lifestyle. I feel that music has brought me and so many others a great amount of joy! It enables us to transmute any life situation we have been through into the beauty of creativity! I believe that we all have had a particularly tough few years with everything going on in the world and that mental health and wellness within our community must be addressed. Although life has begun to open back up again, I do feel that there will be long standing issues for us as human beings in regard to anxiety, mental health and reintegrating into some sense of normalcy in life. In order for us to thrive and do well after this transition, people must be able to have open conversation and tools to support them in their mental health and artistic process! 
You have three elements to your event – meditation, song writing and performance. There has been increasing conversations about the importance of wellbeing and the role music plays in this. Can you talk us through the music and mental health workshop and why you felt it was so important to include this in your event?
It is my hope that anyone suffering in silence, anyone with a history of mental health related trauma and or anyone who may be feeling a bit challenged at the moment may be able to attend the event and gain clarity, hope and tools to support them in both their daily living and creativity. Learning how to quiet the mind, observe our thoughts and create a new reality filled with love, support, connection and creativity is vital for our creative community. Women in particular may feel a need to "be strong", "have it all together", and to "just keep going". These attitudes and mentalities are pervasive and very detrimental to us as they do not allow us to feel the true essence of life and all that we hold within our heart. My journey through wellness after 17 years of heroin addiction has taught me that my mental health and my creativity are directly connected to how I show up in this world. I know many people who have not made it out alive as well as some that have chosen to take their lives this year purely out of suffering in silence and perhaps not having access to the tools that I was granted and invested into to learn. Meditation, energetic clearing, tools to observe and clear trauma, creativity with a focus on music and song writing have supported me in becoming self- empowered and have helped save my life and change me for the better. People need to know they are not alone, there is help and support and that through persistent dedication, meditation, work on their inner life and birthing their own creative vision into this world they can overcome most anything and bring light, joy and beauty onto this planet and into their lives. These tools are for everyone and are accessible to use daily as we learn how to integrate them into our lives! I know all too well the perils of not addressing mental health as I lived it myself and almost did not survive. I want to support people in empowering themselves to live the most creative, abundant and emotionally gratifying lives they can dream of and create! 
What can people expect to learn and develop during your song writing workshop?
During the song writing workshop, I will be sharing a non- traditional view of song writing. Yes, we will discuss format and genre specific information. However, what I have learned and seen over the years is people writing songs to connect with what they think people want to hear. I want to teach people to lead with their heart, write from their soul and touch other people's lives with their music. Connection to one's own history, heart and life experience creates an intimacy with the listener that I personally feel creates a long-lasting relationship with both the writer and the listener. I want those who attend to leave knowing that they have valuable experiences and wisdom that they are able to connect with which will then be able to support them in changing this world, one song and one heart at a time! 
The event finishes with brilliant live performances where you have said 'we will celebrate the talent, wisdom, and uniqueness of three women musical acts with fantastic musical entertainment from our main stage!' Can you tell us about the women performing and what the audience can expect?
I am so thrilled to present the women of this magical evening! We are also so unique with various different stylings and I think people need to see that whatever style an entertainer is, there is a place and a purpose for us all! When I chose the artists for this event, I kept in mind the desire to showcase great musical talent with unique voices, music and a message behind them! Casey McQuillen is a singer/ songwriter from the United States, currently on tour with James Morrison. She is a wonderful Pop music artist and human being who also advocates against bullying back home by performing concerts at middle and high schools. Her music is inspirational in nature and her bubbliness is infectious!
Jade Like the Stone is a Welsh singer, currently residing here in London. I performed with Jade earlier this year on the same bill and I absolutely fell in love with her, her style and her energy! The woman is pure magic walking on two legs! She has a wonderful depth about her, and I admire her vocal ability and styling as she is a blues/folk/ psychedelic rock singer. She has also been very supportive of me as a fellow female artist which is more of what we need today as women! We need to continue to connect with the fact that as women we are not each other's competition rather a community that can support one another! It is vital to our success that along the way we support and encourage one another to be our best! I am performing at the top of the evening both my original music as well as popular vocal jazz standards. Jazz and soul music have always been near and dear to my heart as I love the emotion that those genres evoke in me and in others. I want people to become more familiar with jazz, appreciate it and support women within the Jazz genre as sometimes it seems as if we are few and far between. One of my favourite popular singers from the UK, Amy Winehouse, was a wonderful popular and jazz musician. I grew up with her music and I very much lived her story in real life. I'd like to honour her memory and support other creative women in their mental health journey as perhaps, at that time, if there were more support and education around the topics, Amy would have gotten the support she needed. We need to support one another and not rip each other down as we saw along her journey. We need to do better as human beings to share our pain, share our talents and create safe spaces to do so! I hope to create that space for talent and transformation with the creation of this event and evening of women in music to celebrate International Women's Day!   
I believe this is the first time you have managed an event – how have you found the experience?
Well, well, well… This event has stretched me beyond what I thought was possible! In partnership with the Bedford, my London home away from home, I was given the opportunity to create a Women's event. The event curator at the Bedford, Tony Moore, who has become a mentor and close personal friend, gave me this opportunity to create this with a blank canvas! As someone who has been in live music for decades, he sees the inequity and gave me this beautiful opportunity to use the Bedford to address it! He's a wonderful human being and I feel quite honoured to be able to host my event in such a nostalgic London venue! 
I am very grateful to have met some fantastic women here while creating this event, however, it showed me that we need to support more women in becoming musical artists and using their creativity. I was astounded when attempting to put together female backing for myself, with an all-female band, just how much more difficult it was to find women to play with. I was also quite taken back with the different challenges and issues women face to play such as childcare. I've played with mostly men my entire career as a singer and I've never heard a man say that they were unable to do a gig due to childcare issues. That really upset me that women had to turn down doing something they love as they were also mothers, responsible for children at home too. 
In order to keep this event accessible to all, it has been made a free event. Any of the costs of the event have been paid for by me personally in order to ensure the success of the event. I don't think people realise when these events are put on how much work, time, effort and financial resources go into them. In the future, I will definitely seek support through grants and or partnerships to ensure I am able to continue to run these events and support as many women as possible. There are so many more things I would have liked to include in the events as well as marketing that just cannot be done from a personal budget standpoint. 
Although I have run events such as women's circles and coaching programs prior, an event on this scale and at this style of venue, I have not done. It has been a large undertaking with such a worthy cause! I believe in the cause of supporting women. I believe in supporting people in their mental health. I believe the arts, specifically music, leads to transformational healing and purpose so, I have chosen to rise above the challenges and focus on the vision. My vision for this world is that heart-centered artists will rise to the occasion and support themselves in being the best human beings they can be. They can do so by taking care of themselves, their wellbeing and their artistic capacity in order to birth beauty, creativity and impactful music into this world! I cannot wait to meet those who attend and create a community centered on safety, support, woman- hood and creativity so that we can continue this journey of life and music together! I hope to see you there! Thank you for taking the time to interview me as well as reading this article if you are still here with me!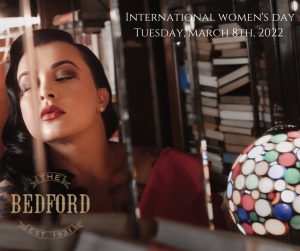 Together we can accomplish anything, but it all starts with US!
To find out more about Alexis Corey click here
Link to the daytime workshops here
Evening Musical Celebration link here
Last modified: February 25, 2022