An amazing array of music for all our readers as chosen by Jazz in Europe's senior writer, Erminia Yardley
I have decided that Autumn and Winter are not bad seasons after all.  As Winter approaches and Autumn has been busy adorning the trees with its auburn and golden colours, I find myself writing about the most eclectic collection of music I have ever had the honour to listen to.
In this write-up of mine, I am offering some amazing British, Swiss, French, Russian recordings which have come my way and need to be celebrated.
I am not one to waffle on, my readers should know, but for the sake of any new ones, there is something which you should remember: I strongly abide by the famous motto "Quality, rather than quantity", so let's begin!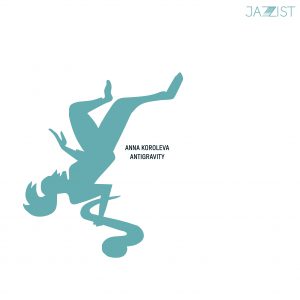 Russian instrumentalist Anna Koroleva's "Antigravity" (Jazzist), released in September this year, was a total surprise to my ears.  I was not aware of the artist and a few conversations later, I was sent the album!  Koroleva is a saxophonist, pianist and vocalist and this is her second album on the newly created Russian record label, based in Moscow, aptly called: Jazzist.
"Antigravity" is a completely different approach to composition and the art of jazz: there is strong post-bop which, on this album, goes hand in hand with the musician's strong saxophone playing style. Stunned on a first listen, I am honoured to have been considered to write about Koroleva's music.  I might be wrong, but I don't believe there has been much writing or listening of her music in this country and the time to do is ripe now.  "Antigravity" is unique in that the artist is at her peak in her improvisation and creativity.  Don't miss it.
Favourite tracks: Blues Waltz, Feeling of Autumn, Moon Man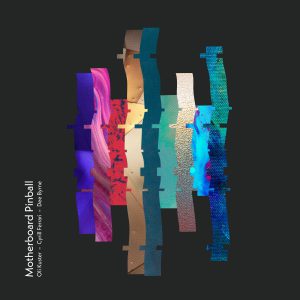 On 24th September, the fantastic collaboration of "Motherboard Pinball" (Efpi Records) was finally released.  I say finally because I tend to get greedy and impatient when it comes to listen to any music that is composed by saxophonist and composer Dee Byrne.  On this album, Byrne, together with Oli Kuster (modular synth) and Cyrill Ferrari (guitar and banjo) is at her best creating an album that was put together remotely, during Covid times, and to be precise, with Kuster and Ferrari in Bern, Switzerland and Byrne in London, UK.  Not an easy task, apart from the mighty technologies behind the whole enterprise, the fact is that the trio succeeded to compose AND release this work and, that in itself is a winning formula for me, considering the circumstances.
"Motherboard Pinball" is a futuristic piece, a dilemma the trio pose to the listeners, "what if we all become part human, part machine one day?".  With all the gadgets and easy techs we seem to surround ourselves these days, the album is certainly a welcome reality check as well as a refreshing different approach to jazz with a twist in a world that has been frozen by automatism.   Love it.
Favourite tracks: Disintegrated Pixel Bluegrass, Motherboard Pinball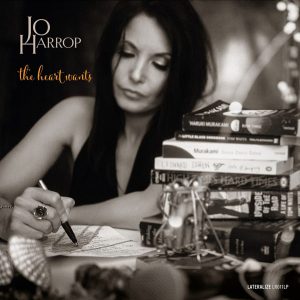 Back in London, suave vocalist and songwriter Jo Harrop released, in early October, her first self-penned solo album "The Heart wants" (Lateralize Records).  Yet another album composed during the pandemic, a time when we were asked to change our normality and give up our spaces and freedom, a difficult time that made us all reflect on what is important and why.  "The Heart wants" is a classic example of pure creativity, singularity, perfect vocals and least, but not last ,a very important collaborative album!
There are 12 tracks to enjoy, some of them are originals by Harrop and some others have been re-interpreted.  Every single one works because this is a luxurious mélange of the most talented musicians and singers (Paul Edis, Andy Davies, Jason Rebello, Hannah Vasanth, Natalie Williams to name a few).  "The Heart wants" offers a bonus track as well, "Weather the storm" which, in my opinion, is simply beautiful and moving.
Favourite tracks: Wise Words, Life Inside, If ever I would leave you, Weather the Storm
Let's go to Paris for a bit.  Ladies and Gents, I present you Adrien Chicot, pianist and composer extraordinaire!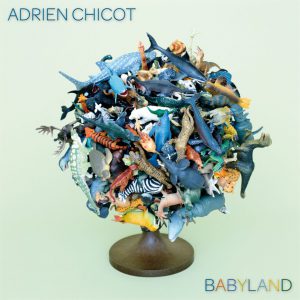 His fourth album, released in mid-October, "Babyland" (Gaya Music Productions), is Chicot's first one working as a Quintet, and, by Jove, does it work well!  Eight tracks all penned by Chicot with Julien Alour – trumpet, Ricardo Izquierdo – saxophone, Sylvain Romano – bass, Antoine Paganotti – drums. I immediately loved the sound of the album, its atmosphere and sensitivity.  Chicot's imprint is all over.  The sound as well as its mood are pivotal to this quintet's expressive work.  There are some strong playing by Izquierdo and Alour, but I am in awe of an album that can be so naturally powerful.
The packaging of the physical CD is indeed très chic and I have to mention the touching poem (as printed on the inside sleeve) by Pablo Neruda "Les Fils" (the children) which is an ideal choice of words to accompany such an album full of promise and life.
Favourite tracks: "Now !", "Sunlight"
Last modified: February 27, 2023