Since first hearing his 2019 release "Simple Life", I have to admit I've become quite a fan of New York based vocalist Paul Jost. That said, when his latest release "While We Were Gone" arrived on my "to review" list, the album quickly found it's way to the top of the pile.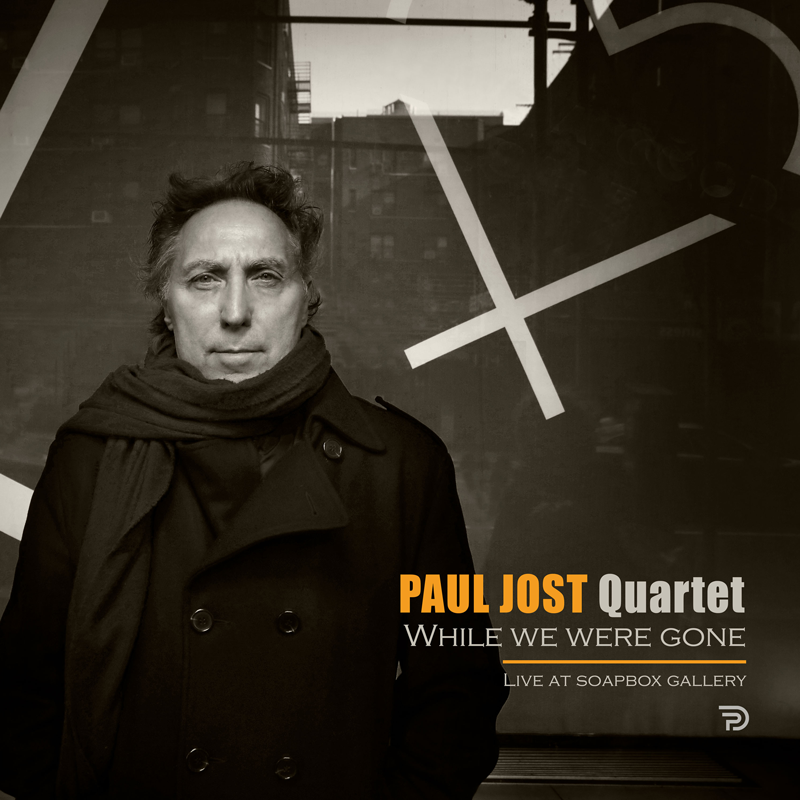 First of all, for those who may not be aware of this highly creative musician, allow me to provide a little background on Mr Jost. Paul Jost spent the majority of his career as a drummer having recorded or performed with Billy Eckstine, Mark Murphy, Dr. John, Bucky Pizzarelli, Joe Farrell and Ron Carter to name just a few. As a composer and session musician Paul has written music for TV and Film and his composition "Book Faded Brown," was recorded by The Band, Rick Danko and Carl Perkins. In his Biography, Paul is described as a "passionate storyteller" and one listen to this album dispels any question as to whether or not this statement is true.
In 2014, Paul launched his solo vocal career with the release of his debut vocal album "Breaking Through". Two albums followed with the Jost project, featuring Vibraphonist Tony Micelli and Bassist Kevin MacConnell. While his current band comprising pianist Jim Ridl, bassist Dean Johnson and Tim Horner on drums had been making waves on the New York scene for a number of years, it was the 2019 release of the album "Simple Life" that first saw this line up documented on CD.
"While we were gone", as the title suggests, was recorded live during the pandemic (and the music industry's enforced hibernation), at the Soapbox Gallery in New York. The performances were part of a series of live streaming concerts performed between August 2020 and April of this year. As mentioned above, accompanying Paul on this recording is his long term quartet featuring Jim Ridl: Piano, Dean Johnson: Bass and Tim Horner on Drums with Lorin Cohen and Martin Wind subbing on bass on a number of tracks. This double album, released on CD and all Digital platforms, contains 23 tracks with an eclectic mix of tunes all given the treatment we've come to expect from Jost. I found it fascinating how Paul tied these tunes together combining spoken word, vocalise and his unique vocal approach to create a rather overt political statement. A few chords and the truth can be a powerful thing.
The first CD in this set, titled Poetic Justice, begins with the American traditional "Shenandoah" played by Jost on harmonica before he presents us with his spoken word commentary (titled "Lies of Convienience") providing us with his thoughts on the current state of affairs in the USA. Here is an excerpt: "If truth becomes too great a weight to bear, too deafening to hear, too blinding to see, hearts can weaken and be convinced that what's wrong is right, that kindness is weakness, or that tolerance is too steep a price." Jost delivers this monologue with great sincerity accompanied by the minimalist tones of pianist Jim Ridl.
Poetic Justice segues to the old standard, first popularized by Eddie Cantor, "Bye Bye Blackbird". It's a poignant choice of song to counter the opening piece. There's been much speculation as to the hidden meaning of this old standard, some claiming it's a statement on racism while others suggest that it refers to prostitution. However, no matter what the interpretation, most agree that the blackbird represents a dark period that the protagonist is finally willing to move beyond. Following the back beat intro, Paul's arrangement takes the chorus and presents it in the form of a rubato verse before returning to an uptempo swing feel for a stagering scat chorus. Pianist Jim Ridl provides a wonderful solo on this track prior to handing it back to Jost who takes it out in a somewhat whimsical manor.
The first disc in the set contains a number of gems familiar to Jost fans, such as his version of "Everybody's Talkin" and "My Foolish Heart". Also included are a number of new songs (at least new for this writer) such as the Harry Edison and Jon Hendricks song "Centerpiece" and Randy Newman's "Feels Like Home". Jost takes the Harry Nilsson song Everybody's Talkin', best known as the theme song from the film classic Midnight Cowboy, and builds this into a tribute to Mark Murphy, referencing thematic aspects from Stolen Moments. This track is a must hear.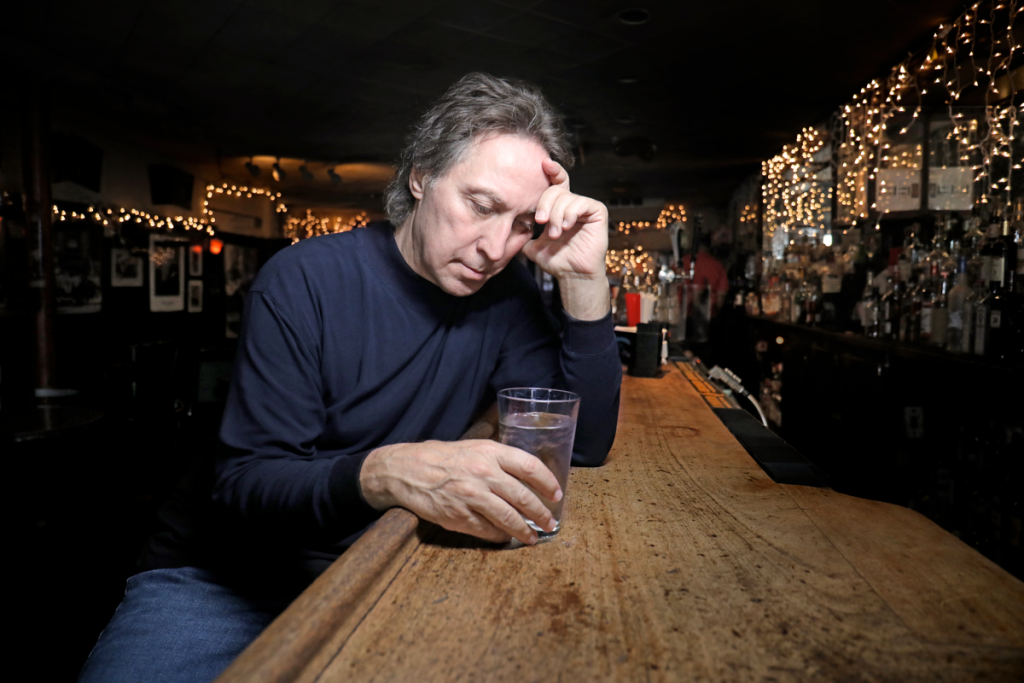 If there is still any doubt about Jost's story telling ability (and that I doubt), one listen to "Centerpiece" should dispel that notion for good. Jost bends this melody into every conceivable direction creating something truly unique. My favorite track on Disc one is a song Jost first recorded on his 2014 album 'Breaking Through', the Luiz Bonfá song "Gentle Rain". While I love the studio version of this track, hearing Pauls live treatment moves this haunting arrangement to a new level.
The second CD titled an "An Appeal for Reason" once again starts with a statement, this time less cryptic, providing his thoughts on the events in Washington on January 6th. Jost opens with "January 6th was a brutal day on too many levels, with a crowd incited by liars and puppeteers who manipulate with phrases like "trial by combat" "stop the steal" and "fight like hell" to win back an election that was never won anywhere except in the fantasy world of a broken mind." Following this heart felt appeal he segues to his original composition "Living in the Wrong Time". First released on his album 'Simple Life' this ballad once again takes on an extra dimension when performed live.
The rest of the second disc features mostly standards from the American songbook however, there is nothing at all standard about these performances. Take for instance his version of "On the Sunny Side of the Street" and "I Thought About You". Jost has the ability to take these well worn pieces and present them with his own unique view, it's uncanny and surprises lie behind any hint of the cliché. Sometimes it's as simple as a few rhythmical kicks, while with others, Jost completely destroys the expected only to rebuild it as something completely new.
Paul Jost truly is one of the most creative voices in the world of jazz. He has an amazing ability to connect with his audience only to kidnap them for a journey through his unique creative world. It's a trip I would take any day, any time.
Track Listing – CD1
1. Poetic Justice | 2. Bye Bye Blackbird | 3. Feels Like Home | 4. Centerpiece | 5. Ev'rybody's Talkin' | 6. Gentle Rain | 7. Lover Man | 8. A Beautiful Friendship | 9. Marie | 10. My Foolish Heart | 11. Some Other Time
Track Listing – CD2
1. January 6th: "An Appeal For Reason" | 2. Livin' In The Wrong Time | 3. Sunshine Superman – Drum Intro | 4. Sunshine Superman | 5. If I Only Had A Brain | 6. Young and Foolish | 7. On The Sunny Side of the Street | 8. If I Had You | 9. I Thought About You | 10. The Nearness of You | 11. I Didn't Know What Time It Was | 12. We'll Be Together Again
Line-Up:
Paul Jost – Vocal, Harmonica | Jim Ridl – Piano | Tim Horner – Drums | Dean Johnson – Bass | Lorin Cohen – Bass (CD 1: Track 8, CD 2: Track 10) | Martin Wind – Bass (CD 1: Track 9, CD 2: Tracks 4,6,9)
Release Date: 29 October 2021
Format: CD | Digital
Label: PJ Music
Photo's by Chris Drukker, Featured Image by Tracy Yarad.
Last modified: November 30, 2021