Scottish saxophonist Tommy Smith plays two contrasting concerts over the weekend of September 24-26. In his role as its founder-director, Smith leads the internationally acclaimed Scottish National Jazz Orchestra back to the live stage, after an eighteen-month hiatus due to Covid, on Friday 24 at the Queen's Hall in Edinburgh. Two days later, on Sunday 26, Smith plays solo and unamplified in the historic Dunblane Cathedral in the heart of Scotland.
The Edinburgh date marks the SNJO's 25th anniversary, a quarter-centenary during which the orchestra has paid homage to jazz creators spanning Duke Ellington to Yellowjackets, recorded in New York, toured North America and appeared at festivals in Norway and Normandy as well as clocking up thousands of miles between concerts in the UK.
It's also been a period of constant regeneration as the flow of young jazz talents emerging in Scotland have taken their places as soloists and section players.
"When the orchestra began, we wanted to showcase the high quality of Scottish jazz," says Smith. "It's always been our policy, though, to reward ability and hard work among the many young players who are coming through by giving them a platform. We'll have two young trombonists with us in Edinburgh who have both won awards in the past year – Anoushka Nanguy and Liam Shortall – and it's great to have their creativity and imagination, as well as their diligence, onstage with us."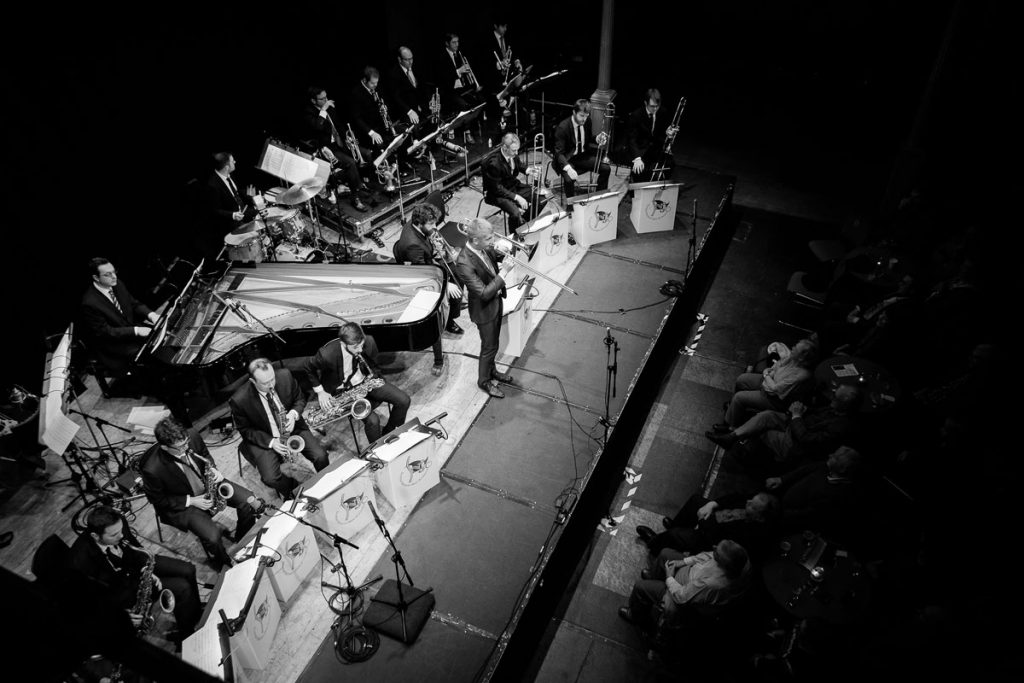 Nanguy won the Rising Star title at the Scottish Jazz Awards 2020 and Dumfries-born Shortall won the Best Band and Best Album prizes, with his group corto.alto, at the same awards. He also won the 2021 New Music Scotland Innovation in Jazz Award with the group. Both are products of the Royal Conservatoire of Scotland's jazz course , which Smith also leads and which has been at the heart of the bustling young jazz scene in Glasgow that's attracted international attention through album releases by pianist Fergus McCreadie, saxophonist Matt Carmichael, drummer Graham Costello's STRATA and others.
LIVE at 25, as the Edinburgh concert is being billed, will include Duke Ellington, Mary Lou Williams, Neal Hefti and Leonard Bernstein. It also encompasses pieces by groups including Weather Report, Steps Ahead and Yellowjackets. Scottish elements, including an arrangement of Robert Burns' My Love Is Like a Red, Red Rose and an extract from Culloden Moor Suite, which the orchestra recorded with its composer, the late Glasgow-born saxophonist Bobby Wellins, also feature.
"We can't wait to play together with an audience in the same room," says Smith. "It's been so long since our previous live concert and although we've played online and recorded videos to keep in touch with everyone in the interim, nothing beats the physical thrill of performing with – and listening to – a big band in person."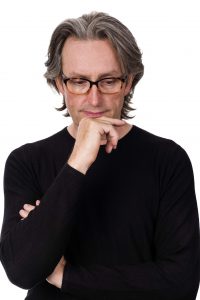 Playing in Dunblane Cathedral offers Smith a different thrill. He played in this medieval church some twenty years ago with classical pianist Murray McLachlan and felt at the time that it would be perfect for a solo saxophone recital.
"I remember playing a few phrases by myself when I arrived for that concert and even in that short time I got a real sense of the wonderful quality of sound these old stones could help to create," he says. "The experience of playing those phrases and hearing them sing out in the acoustics stayed with me and I've thought about it a lot during the pandemic. So I wanted to share that sound with people as soon as it became possible to have public performances again."
Smith has already played solo recitals in cathedrals in Aberdeen, Edinburgh and Lichfield this summer with considerable success.
"I see these concerts as a celebration of melody," he says. "They might also be seen as a chance for contemplation as people think about what we've been through over the past eighteen months and get to enjoy the possibility of being able to share live music events again after the enforced silence. There won't be any amplification, just the natural sound of the saxophone in a wonderful atmosphere."
Unlike the Edinburgh concert, there are no tickets on sale for Dunblane. There will, however, be a retiring collection (with suggested donations of £10 per person). Attendees will need to pre-register on Dunblane Cathedral's website: https://www.dunblanecathedral.org.uk/event/9745766 This is required for NHS Test and Protect.
"We want everyone to feel safe," says Smith. "We haven't returned to 'normal' just yet, so we need to stay in line with health recommendations. But I'll be playing from the heart and hoping that everyone enjoys the music."
Last modified: September 10, 2021