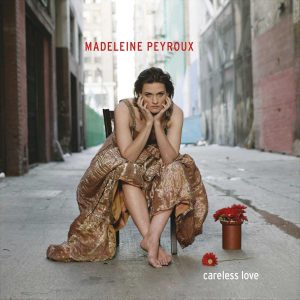 When Madeleine Peyroux made her debut on the album "Dreamland" (in 1996), she began it with Patsy Cline's "Walkin' After Midnight." Her voice is much more "country" on that track and even the group is not too noticeably a jazz unit, though it does include James Carter on saxophones and bass clarinet, Marcus Printep on trumpet, Regina Carter on violin, Cyrus Chestnut on piano, Leon Parker and Kenny Wolleson on drums and percussion, with even Vernon Reid and Marc Ribot on guitars. But on the rest of that recording she traverses with more finesse the blues (influenced most of all by Billie Holiday and Bessie Smith), French chansons (Edith Piaf) and good-old-gospel, and foremost jazz to give full opportunity for her stellar group to introduce her as a new and rising jazz-pop vocalist.
Fast-forward to "The Blue Room" (2012) and her voice has undergone a matured, soulful transformation, though again beginning with a Country-Western song. It's Hank Williams' "Take These Chains from My Heart." But this one was also covered by Ray Charles in a far-out soulful version, and Peyroux's "Blue Room" is actually a tribute to Ray Charles' 1962 album "Modern Sounds in Country and Western Music" including songs made most popular by him like "Born to Lose" and "I Can't Stop Loving You." The studio band has less jazz heavyweights than on her debut, but with Larry Goldings on Hammond B-3 organ, her voice with a slowed-down deeply melancholic and lounge-soul jazz accompanying her is at its peak. Madeleine Peyroux (born 1974 in Georgia), raised partly in Brooklyn, and in California and Paris, France, has by this point become a veteran chanteuse.
Sandwiched neatly between these two albums was "Careless Love" (2004), which opens with Leonard Cohen's "Dance Me to the End of Love." Her version is more upbeat, and this album produced by Larry Klein is considered the breakthrough achievement sales-wise and artistically for Peyroux. "Careless Love" is again almost all covers including "You're Gonna Make Me Lonesome When You Go," Bob Dylan, and "J'ai Deux Amours" a French classic by Josephine Baker.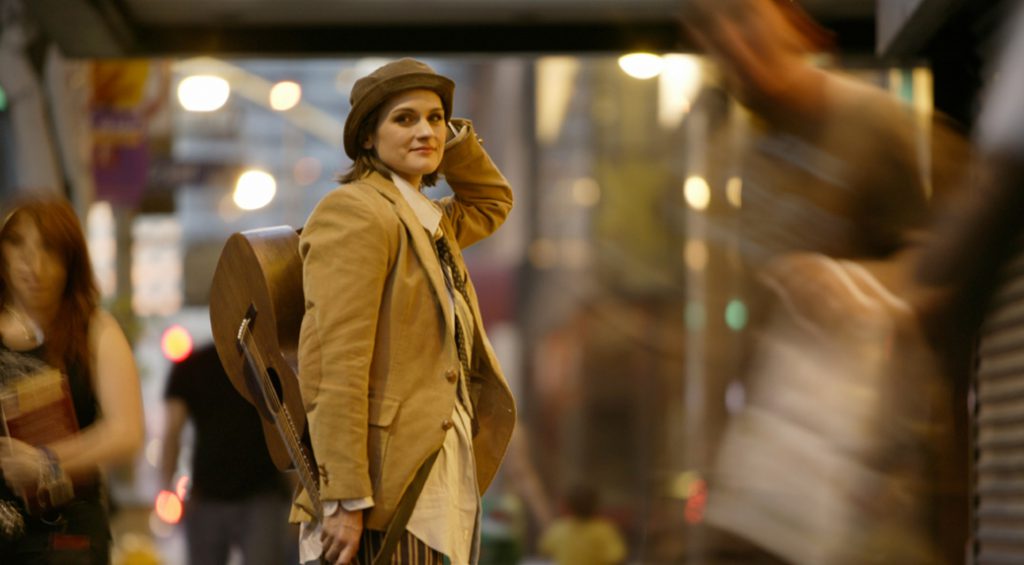 Madeline Peyroux says she began her singing career on the streets of Paris as a dreamy busker (at the age of sixteen), and she is harking back to that era most of all on her upcoming European tour "Careless Love Forever" to mark the deluxe reissue on August 27th of "Careless Love" on three LPs, two CDs, and in a digital version.
Selected concerts in Europe & UK below
October 28, Thursday—Lucerna Ballroom (Strings of Autumn Festival), Prague, Czech Republic
November 4, Thursday—Palau de la Musica Catalana, Barcelona, Spain
November 9, Tuesday—Usher Hall, Edinburgh, Scotland
November 16, Tuesday—London Palladium, London, UK
November 23, Tuesday—Het Depot, Leuven, Belgium
November 28, Sunday—Tivoli Vredenburg, Utrecht, Netherlands
More Information can be found at Madeleine Peyroux's website.
Last modified: July 27, 2021