It's April, and for many jazz enthusiasts, that used to mean traveling to Bremen, Germany to attend Jazzahead!, Europe's largest jazz conference. In that sense, the event requires no introduction. This year, however, the German organization is expanding its horizons – and not just because they are hosting their events online this time around.
On May 1, at 3pm, The Russian based LRK Trio will be showcasing via a live stream. Not only is the LRK Trio a remarkable formation, but also the first Russian band to ever grace the showcase festival's lineup.
LRK Trio formed in 2014 as Lebedev Revnyuk Kratsov Trio, as the pianist, bassist and drummer joined forces (in that order). This collection of Russian names proved a bit problematic for internationals to pronounce (try saying it fast three times). They renamed themselves to LRK Trio in 2017 and started to take the world by storm since: while Jazzahead! is of course a feather in the young formation's cap, it isn't their first concert on Western-European soil. In the same year as their name change, they appeared at Amersfoort Jazz Festival in The Netherlands as one of the first ever Russian acts as well, and continued to tour internationally through to the iconic Ronnie Scott's Club in London in 2018 and the Molde Jazz Festival in 2019. Their mix of contemporary jazz, effects and improvisation has since been embraced by an increasing number of people.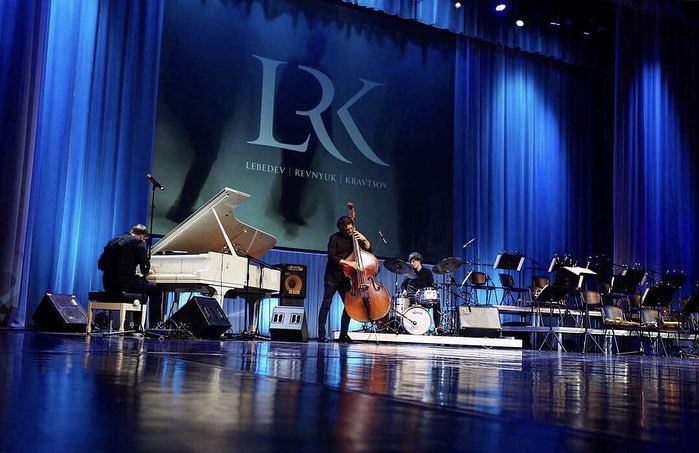 In late 2020 the Russian trio released Memory Moment, once again crafting their own brand of music that to listeners may not always sound like just three guys from Moscow: their adventurous approach allows them to experiment with acoustic and electronic instruments in an infectious blend of dreamy, descriptive and distinctive jazz. A group to keep an eye on, and a logical candidate for this year's Jazzahead! showcases. Let's hope many more Russian discoveries will follow.
The showcase will be streamed live via the Jazzahead website and will be available to those registered for the event. More information on this can be found at the Jazzahead website here.
Find out more about the LRK Trio here.
Last modified: April 19, 2021