To mark his 50th birthday, French alto saxophone player, Pierrick Pédron entered the studio to record not one, but two albums. The first album titled "Fifty/Fifty New York Sessions", was released on March 5th, via the Gazebo Records label. The second in the set titled "Fifty/Fifty Paris Sessions" will be released in the autumn of this year.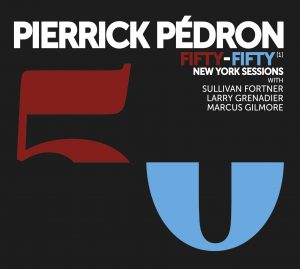 This first release is a fully acoustic album and recorded in 2020 in New York. Joining Pédron is Sullivan Fortner (Piano) Larry Grenadier (Bass) and Marcus Gilmore on Drums. The album features nine original compositions from the hand of Pédron except for four tracks that were composed in collaboration with Laurent Courthaliac. The compositions fall squarely into the neo-bop style and while some may see this as cliché this is certainly not the case here. In fact, more than a casual listen will reveal a number of unexpected twists and turns.
At this point I think it's worth noting that sonically this album is spectacular, there is a great deal of space in the recording and considering it was engineered by James Farber, whose name has been associated with many of the great jazz recordings over the past 30 years, this is not surprising.
Larry Grenadier and Marcus Gilmore form the ideal partners for both pianist Fortner and Pédron to weave in and out of the harmony at will, sometimes fully inside and occasionally so far outside you wonder how they found their way back. Don't misunderstand me here, while the album often reaches into the freer side of things it all makes perfect sense and swings throughout.
The album opens with a frantic up-tempo swinger titled appropriately "Bullet T". Following the opening theme, the first solo is taken by pianist Fortner with Pédron taking the second. I liked the homophonic nature of both these solos. Fortner is no doubt one of the rising stars on the scene and I think his contribution on this album is a clear demonstration as to why. Other notable tracks include the Ballad "Sakura" and the up-tempo swinger "Unknown 2" and this leads me to an interesting point, the entire album seems to fit this pattern, there are no real medium tempo tracks (except perhaps for "Mr Takagi"), it's either on or off.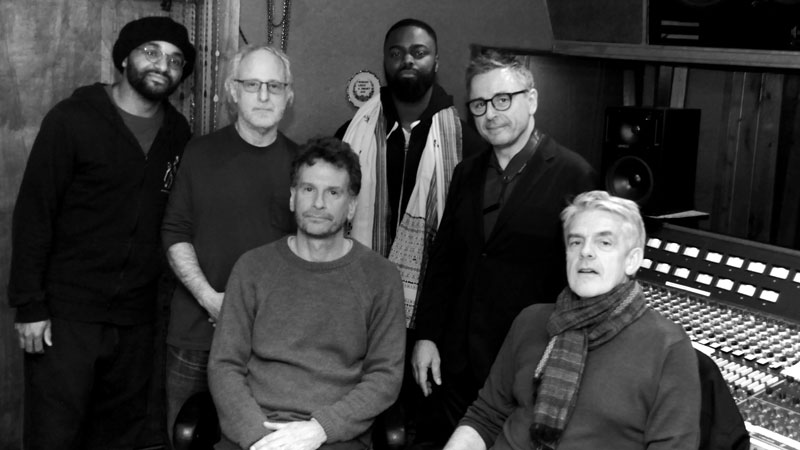 Also of note is that the recording often has the feel of a trio recording, Fortner regularly lays-out under Pédron's solo's and when he does drop a chord or line it's always in the perfect place. Performance wise, both he and Pédron fit together on this recording like hand in glove, often all over the place, sometimes in unison and regularly complementing each other or just keeping out of each other's way. Personally, it's the interaction, or at times the lack of it, is what makes this album special. This statement of course does not diminish the role played by Larry Grenadier and Marcus Gilmore. The two are omnipresent throughout the album and always tasteful. Grenadier delivers a number of excellent solos yet it is his approach to the bass lines that are most notable.
I truly enjoyed this album and can't wait to here the follow-up "The Paris Sessions" that will show the other side of Pédron's creativity and document his collaboration with producer Daniel Yvinec. The album is available on CD and as digital album at all of the usual suspects.
Track-Listing:
1. Bullet T | 2. Be Ready | 3. Sakura | 4. Boom | 5. Trevise | 6. Unknown 2 | 7. Origami | 8. Mr Takagi | 9. Mizue
Line-up:
Pierrick Pédron, Alto Saxophone | Sullivan Fortner, Piano | Larry Grenadier, Bass | Marcus Gilmore Drums
Release Date: 5 March 2021
Format: CD | Digital
Label: Gazebo Records.


New Release Spotify Playlist
The Jazz In Europe New Release playlist features tracks from the new releases featured on Jazz In Europe. Updated weekly, this playlist is the perfect place to discover new music from the leading jazz musicians currently on the scene. We hope you enjoy this selection.
The best way to keep up to date with all the latest releases is to follow us on Spotify. Just click the button below.
Last modified: March 24, 2021