Since the outbreak of the Corona pandemic we have been keen to alert out readers to high quality Live Stream Concerts. For example the series produced by the Rudy van Gelder Studio in New Jersey, The Live series produced by London based vocalist Ola Onabule and many more. This time we want to focus on a new series from Germany.
This coming Saturday, 13 February, the "Jazz Folk Klassik" foundation in Syke (Germany) will stream a live concert featuring the Bergmann-Moritz Quintet presenting material from their latest album "Moodswing". The concert will be streamed live at 8:00pm (CET) on YouTube on the JFK Syke channel.
Jazz Folk Klassik in Syke is a non-profit concert organization in the small town Syke 25 km south of Bremen. JFK Syke have been presenting a regular concert series supported by the Kreissparkasse Syke in the concert hall for more than 25 years. With the outbreak of the pandemic JFK Syke were forced to cancel all live concerts however thanks to the support of their main sponsor the Kreissparkasse Syke the organization has been able to equip themselves to be able to stream concerts in full HD Quality. This Saturdays concert will be one of the organizations first live streaming concerts featuring their jazz programing. Gerd Harthus from the organization stated "With all of our activities cancelled we are thrilled about the possibility of streaming a live concert in these hard times for musicians."
The Bergmann-Moritz Quintet was founded by the Cologne trumpeter and flugelhorn player Matthias Bergmann and the Oldenburg saxophonist Raimund Moritz. For their current album "Moodswings" the band invited the Hamburg guitarist Sandra Hempel as a special musical guest. Hempel has been a permanent member of the NDR Bigband since January 2018. Bassist Peter Schwebs from Hanover and the Oldenburg drummer Christian Schoenefeldt complete the rhythm section.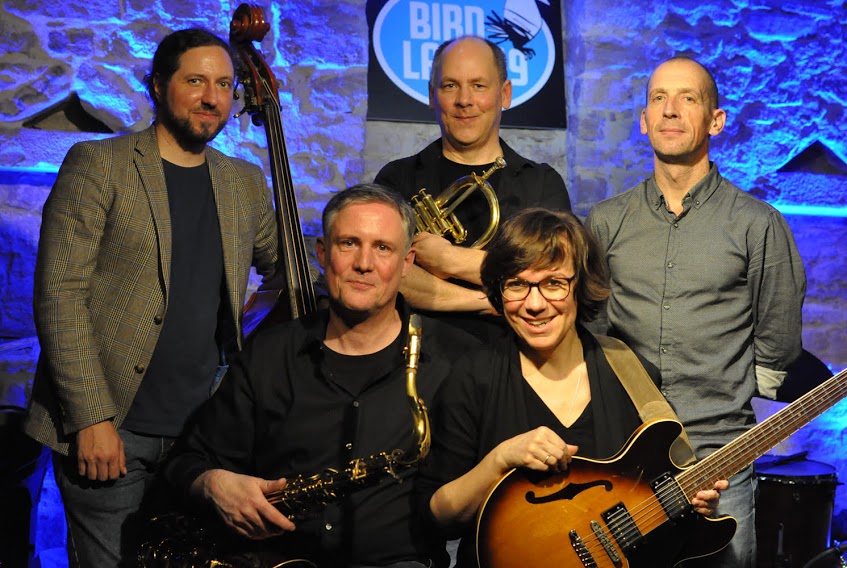 The CD "Moodswing", recorded in March 2019, was released in September last year on Fattoria Musica Records, the label of the studio in Osnabrück, where the recording was made. It contains mostly original compositions composed by the two band leaders, for example the ballad "Stray" which Bergmann dedicated to the composer Billy Strayhorn or "One for Bob", Moritz 'homage to the saxophonist Bob Mintzer. One composition each by trumpeter Bert Joris and saxophonist Jerry Bergonzi complete the album, whose music is modern and contemporary, but always melodic and swinging.
Those who would like to view the concert can tune in on 13 Feb at 8:00 (CET) directly on their YouTube channel here.
More information can be found at the JFK Syke website.
Last modified: February 10, 2021