On 26th February, Enja records (distributed by Proper Music Distribution in the UK) will release a previously unreleased solo recording by Pianist Tommy Flanagan titled "In His Own Sweet Time". Apart from being a wonderful album (You can preview a track from the album on our Classic Jazz playlist) there is a great back story to the recording of this album. In his detailed liner notes to the album Reinhard Köchl describes the circumstances around the recording that took place at the "Birdland Jazz Club" in Bavarian town of Neuburg in October 1994.
Thanks to the graciousness of Enja Records, Jazz In Europe has been given to permission to publish these liner notes (translated into English by Matthias Winckelmann) in there entirety. So, read on and mark the date – 26 Feb is Tommy Flanagan day – Ed.


This is the story of a concert, which almost didn't happen. A story of a culture shock that struck somewhere between an American metropolis and a Bavarian small town. A story of a strong woman, who wants to shelter her husband at any price. And a story of a very special recording, which slumbered in the archives for over 26 years and would now see the light of day for the first time. So it is also a story with a happy-end, which nobody would have expected in this manner – other than Manfred Rehm and Matthias Winckelmann.
Tommy Flanagan in Neuburg on the Danube – for Rehm, an impresario for many years, who has been involved in "Birdland Jazz Club" since it was founded in 1958 and as a chairman, would bring the club to absolute heydays in the 1980s, it would have meant the fulfillment of a childhood dream. He knew and loved Flanagan since the late Fifties, when the pianist appeared on one of the first records Rehm purchased: that of trombonist J.J. Johnson and his combo. A very small window would open in 1994 to attract the hero of his youth into the historic old town center, where three years before, one of the finest European Jazz Clubs had been established. Tommy Flanagan who for 16 years worked the keys for the great Ella Fitzgerald, who recorded the jazz classic "Saxophone Colossus" with Sonny Rollins, and milestone album "Giant Steps" with John Coltrane, who was retrieved by Miles Davis and whose poetical and swinging narrative structure Coleman Hawkins, Dexter Gordon, Harry Edison, Roy Eldrige, Wes Montgomery, Charles Mingus and Benny Carter liked to adorn themselves with.
The quiet, modest Flanagan, in spite of his introverted, nearly shy genial style was touring Germany at that time. German saxophonist and composer Klaus Doldinger had flown him in with a hand picked ensemble around Victor Lewis, Roy Ayers, Charnett Moffet and Don Alias ("Doldinger in New York: Street of Dreams") to present his acoustic side to his domestic audience. Phone calls, negotiations. Would Tommy come to Neuburg right after that short tour? "Yes, why not." Then "Maybe", then again "No!". Contractual modalities. "He is not too comfortable with something like this, carrying a full evening alone", his wife and manager Diana Flanagan declared. Then a sudden glimmer of hope: "But maybe we come. You said the club is in a nice area?" Again phone calls, promises, questions, contractual modalities. At one point Matthias Winckelmann, who had released quite a few great albums on his Munich based label ENJA RECORDS, stepped into the communication process, scenting a unique chance of a solo concert recording. Then constant dripping wore away the stone: on a Tuesday night in September the final confirmation came through "Tommy will play in Neuburg!" Diana declared solemnly.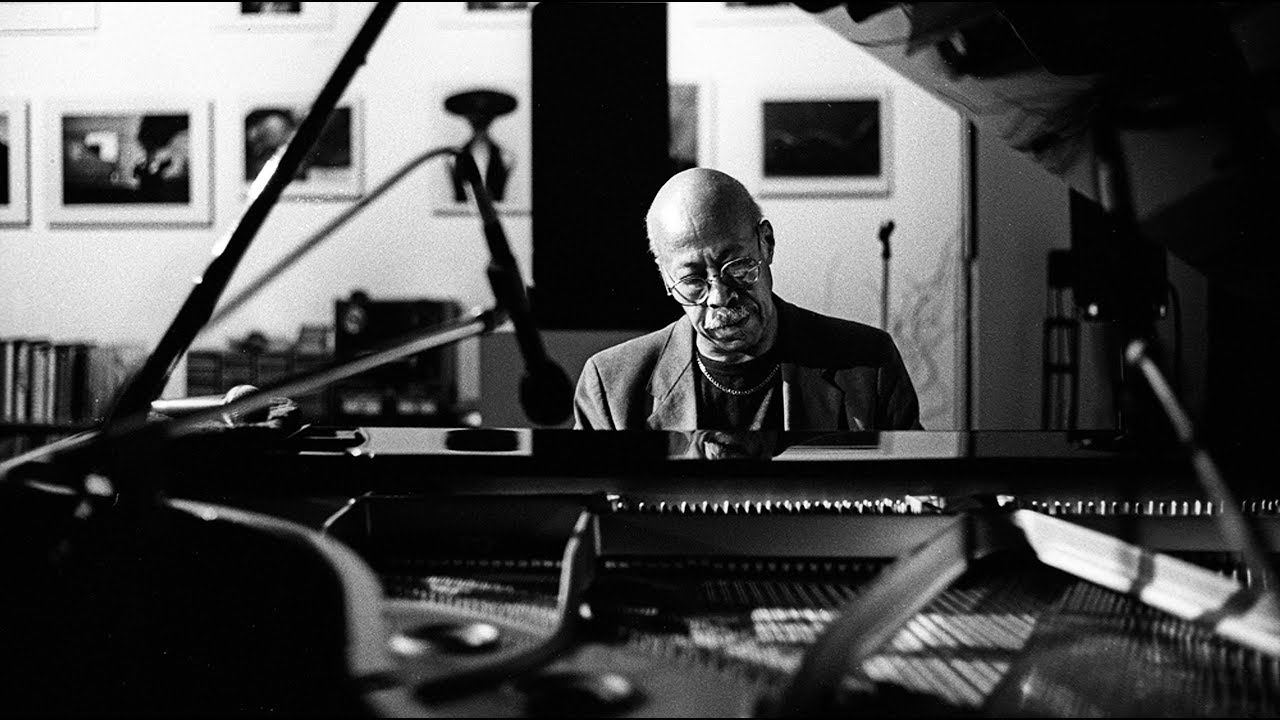 Tommy Flanagan and his wife arrived in Neuburg the day before the concert, October 8th, 1994. The arched cellar of a historic court pharmacy, which hardly fits into the visual appearance of a small Bavarian town, rather reminding one of a New York jazz venue, seemed to surprise him. Politely smiling, the pianist overcautiously felt his way through the still unknown environment. A Bösendorfer Grand: "Wow!", a small but intense ambience, professional equipment, competent and friendly people everywhere anticipating every wish of their famous guest: all good, thumbs up! Simply the perfect place to celebrate Jazz in its natural biotope of spontaneity and intimacy. The only photos of this concert were taken during the rehearsal on the Bösendorfer. Tommy struggling through a pile of charts, played standards, shy, but increasingly more refined, deeper. About one meter in front of him: Diana. "Play it like this, darling!", giving a run humming the right direction "No, no this tune is not good enough… Don't hurry, take your time, darling".No doubt, she knew something about music. And he, the great pianist, needed her feedback in all his tangible insecurity.
Then the concert: the organizer had all tables moved out of the cellar, equipping the complete Then the concert: the organizer had all tables moved out of the cellar, equipping the complete auditorium just with chairs, to meet the enormous demand. When the people, who had travelled from all over the country, saw the microphones, they sat down nearly immovable during the following two hours, not daring to cough, not to mention speak. Tommy Flanagan and the audience: two muted walls. Until the then 64 year old gentleman touched the keyboard. "I didn't feel well" he confessed in an interview the next day. "I really do not like it, especially if you have been on the road with a group the week before. The changeover is hard, damn hard, believe me. One day you have the loud saxophone next to you, a couple of feet away from the drummer. 24 hours later you are alone on stage. The audience watches your fingers, everything is so quiet that can hear yourself and the folks in the front row breathing, you are buck-naked, each mistake is registered without mercy. I truly realize that Tommy Flanagan is a team player at the bottom of his heart. I am not good at presenting myself. In the past I've always stayed away from those solo concerts, and I made a special point – when it had to be – that they were not recorded. That's why there are no solo albums of mine."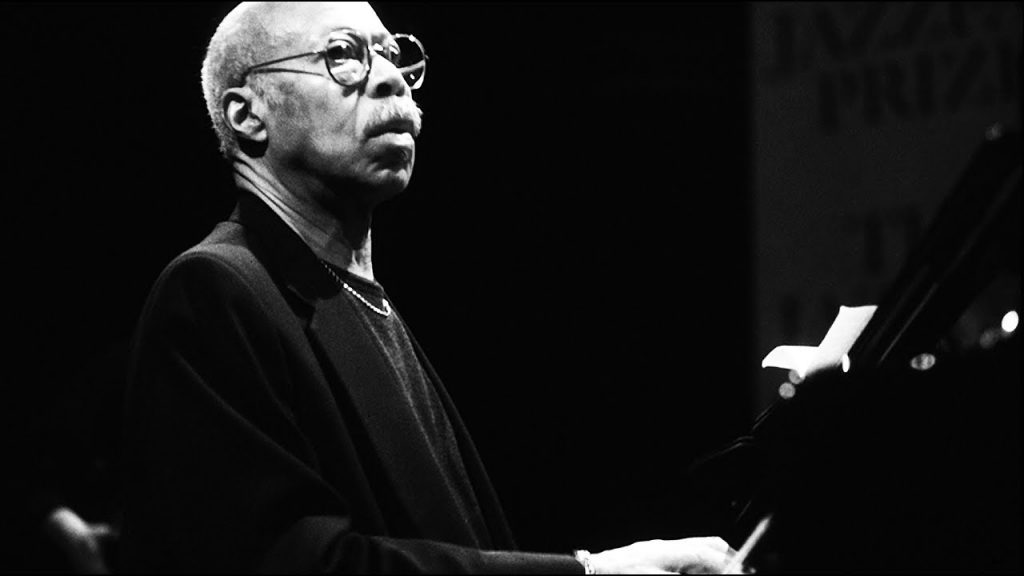 A lump in his throat, he sat sweating. It wasn't the audience's fault, neither of the club, or the Bösendorfer Grand. "It was my own fault!". But he admitted that he felt that the audience seemed to like it somehow. "Though I thought they just had mercy with that fellow up there on stage, and just wanted to be generous!" A sentence that puts the very character of this extraordinary artist in a nutshell. Tommy Flanagan was neither a revolutionary nor a trendsetter, he never wanted to force change or protest. He simply wanted to be a part of the evolutionary process of this fascinating music genre. "The sideman for all seasons", who could be part of any band and enrich all the music without upstaging the bandleader, was all by himself now, just sheltered by Diana. It was her that had advised him to only play ballads in Neuburg, "Takin' his own sweet time". To take all the time in the world, not to rush anything. In the last years of his career he followed this advice, not the least because of his permanent heart problems. "My wife pays attention that I keep a certain tempo in my life. We now of course need the necessary time to exactly study the recordings."The Flanagans had themselves decided already at that time. "It was horrible. I will never do something like this again" said Tommy. The recordings, that until now slumbered in the ENJA archives, told exactly the opposite. ENJA founder Matthias Winckelmann called them "his treasure" in all those years, and found vital supporters in Birdland's impresario Manfred Rehm and in the 156 eye- and ear witnesses. The pianist already reconciled with Neuburg four years later when he returned with his Quartet. "Only now could I enjoy the Club and the Grand Piano fully. Thank you to the finest club in Germany" he wrote in the guest book.
Now that the legendary solo recording has been released the happy end is perfect. A quiet, deliberate, wonderful final point closes the incredible career of Thomas Lee Flanagan, who everybody called "Tommy", and who passed away on November 16th, 2001. A pianist whose ego was in blatant contrast to his magnificent capabilities.


Recorded October 9, 1994 at the Birdland Jazz Club in Neuburg on the Danube in Germany on Bösendorfer Grand Piano. Recording engineer Wolfgang Meyscheider (Traunwalchen).
Concert supervision, liner notes and photography by Reinhard Köchl. English translation and production by Matthias Winckelmann. Art work by David Winckelmann
Line-Up:
Tommy Flanagan, Piano
Track Listing:
01. Smooth As The Wind (6.09) | 02. If you could see me now (6:39) | 03. Untired Blues (5:30), | 04. Some Other Spring (4:43), | 5. How long has this been going on (4:46) | 6. Who can I turn to (4:43) | 07. Just Squeeze Me (4:49), | 08. Day Dream (6:04) | 09. Valse Hot (6:06) | 10. Goodbye (4:56).
Release Date:
Format: CD | Digital
Label: Enja Records
Last modified: February 23, 2021