The moment pianist Leo Blanco and violinist Alexis Cardenas began making music together, they knew they created a special energy. There was just one barrier to these two Venezuelans forming a musical partnership, however: they lived – and still live – three and a half thousand miles apart.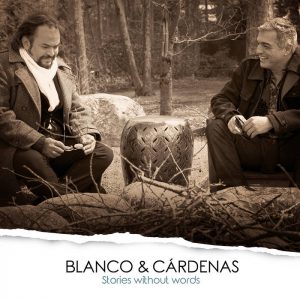 Being based on different continents – Blanco lives in and works out of Boston, Massachusetts and Cardenas is concertmaster with l'Orchestre National d'Ile-de-France in Paris – is certainly far from ideal. Their respective work schedules have hardly been conducive to keeping a duo together, either. But now they finally have a recording, Stories Without Words, to showcase the musical understanding that everyone present at their first meeting in 2008 could sense.
"We knew of each other but didn't actually know each other until we met at a musicians' party in Caracas when we both happened to be back home," says Blanco. "For some time beforehand, friends we had in common kept insisting that we should meet and play together. So, at this party there was a keyboard and we started playing and immediately we clicked with each other musically."
The decision to record was made that same evening and the pair managed to find a mutually convenient time a few months down the line to do a Venezuelan tour by way of rehearsals. Then the political situation in Venezuela got in the way.
"For variety of reasons, the only times we could get together were when we were both visiting our homeland," says Blanco. "But as Venezuela's socio-political structure began to crumble, our visits, for concerts and to see family, became less frequent. We recorded 80% of the album in Caracas in 2010 but for a period of time we both became too busy with other projects. We knew we needed two more tracks and eventually the stars aligned and we were able to finish the recording in Boston."
There was certainly no shortage of repertoire when they started playing concerts and planning the album. Their shared background in classical music – Blanco began his musical career as a violinist in the orchestra in his hometown, Merida, before taking up jazz piano – meant they both had a long list of chamber music favourites. Cardenas also shares Blanco's love of jazz and a keen interest in Venezuela's musical tradition and having worked alongside the late French violinist Didier Lockwood, accordionist Richard Galliano and Brazilian bandolin master Hamilton de Holanda, he brought items from their catalogues to add to Blanco's original compositions.
"The pieces we play come from different backgrounds but we both enjoy the spontaneity of jazz," says Blanco, who has previously recorded with saxophonists Dave Liebman and Donny McCaslin, drummer Antonio Sanchez and guitarist Lionel Loueke. "Alexis also brings the spirit of Astor Piazzolla, which I love, to tunes like Peru Lando and while the album fulfils my love for chamber music the improvisatory aspect is crucial. We believe that classical music, like jazz, has always been comprised of composition and improvisation and that's what we want to highlight going forward."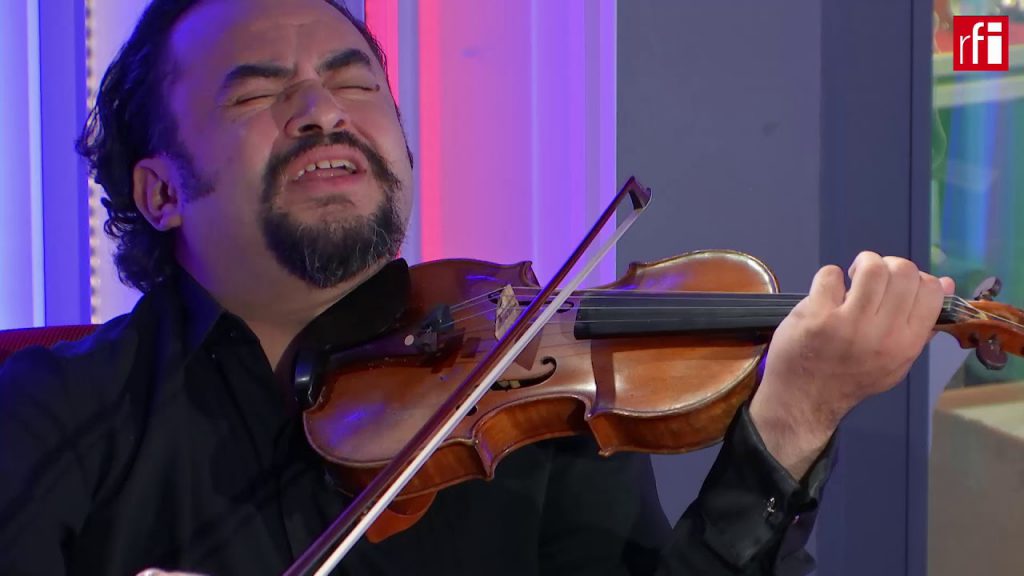 Concerts, for now, remain out of the question but as soon as performing live becomes a possibility again Blanco and Cardenas plan to take Stories Without Words out to concert audiences.
"From the beginning we've found lots to talk about away from the stage," says Blanco. "Every time we get together we can go on for hours discussing films, literature, politics, gastronomy and of course, music. And this translates to the stage. The intensity and freedom we both have to create stories with our instruments comes through in the music, only as the album title says, these are stories without words."
Stories Without Words is available from Bandcamp.
Last modified: January 21, 2021