WDR Big Band bassist John Goldsby will release a series of trio recordings featuring his rhythm section colleagues' from the WDR Big Band, Billy Test and Hans Dekker. The Digital Album that will consist of three separate EP releases, Segment – Volume One (7 Dec), Segment – Volume Two (14 Dec) and Segment, Volume Three (21 Dec). The physical version will be released on the 15th of Feb 2021 and be available as a CD.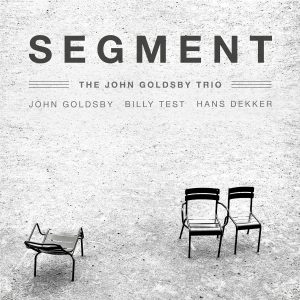 Segment, a Goldsby/Test/Dekker collaboration, comes directly from the heart of the legendary WDR Big Band. Recorded in June 2020, as part of the WDR celebration of small group music, the album offers a broad range of big-hearted, focused, joyful music from one of the world's busiest jazz rhythm sections. The trio displays an uncanny clairvoyance—the kind only heard in groups who perform together regularly. Sensitive, swinging, and grounded by the many years they've spent accompanying members of the international jazz scene, Goldsby/Dekker/Test capture the wonderful, wild pulse of the jazz tradition, while adding innovative touches of color, light, and groove.
Goldsby's bass career has shaped a wide arc of music, holding down the low end for everyone from Jay McShann to Louie Bellson. Since 1994, his work as solo bassist with the Grammy-winning WDR Big Band has encompassed the entire spectrum of the modern jazz tradition—from Eddie Harris, Johnny Griffin and James Moody to Roy Hargrove, Take Six, Chucho Valdes, Gary Burton and Knower. The smooth transition from sideman to bandleader surprises to no one; Goldsby's natural magnetism, attention to detail, and passion for the jazz genre have steered him front and center on several occasions: Tale of the Fingers, Viewpoint, and Space for the Bass.
Goldsby, diagnosed with Stage 4 breast cancer in the fall of 2019, views the planning and recording of Segment as fundamental to his current state of remission. "A true musician plays through all stages of life," says Goldsby. "My illness gave me time to reflect on my relationship to everything that is important and meaningful to me: my family and my music." Pianist Billy Test says, "This record felt like a bit of a hurrah in a lot of ways—like a return to being a musician after the first corona lockdown. We were back making music together after months of being apart, and that made everything feel super fresh. We were revisiting each other after lots of practice time at home. It also felt like a 'John Goldsby is back and really ok' week. He kicked my ass on this recording!"
Acknowledging the transformative nature of music, Goldsby steers his trio through a rhapsodic set. At times romping ("Things that Go Bump," "Sergio"), at times reflective ("Fall Calls," "Blue Dahlia"), the players reveal a jubilant sense of gratitude for their musical friendship.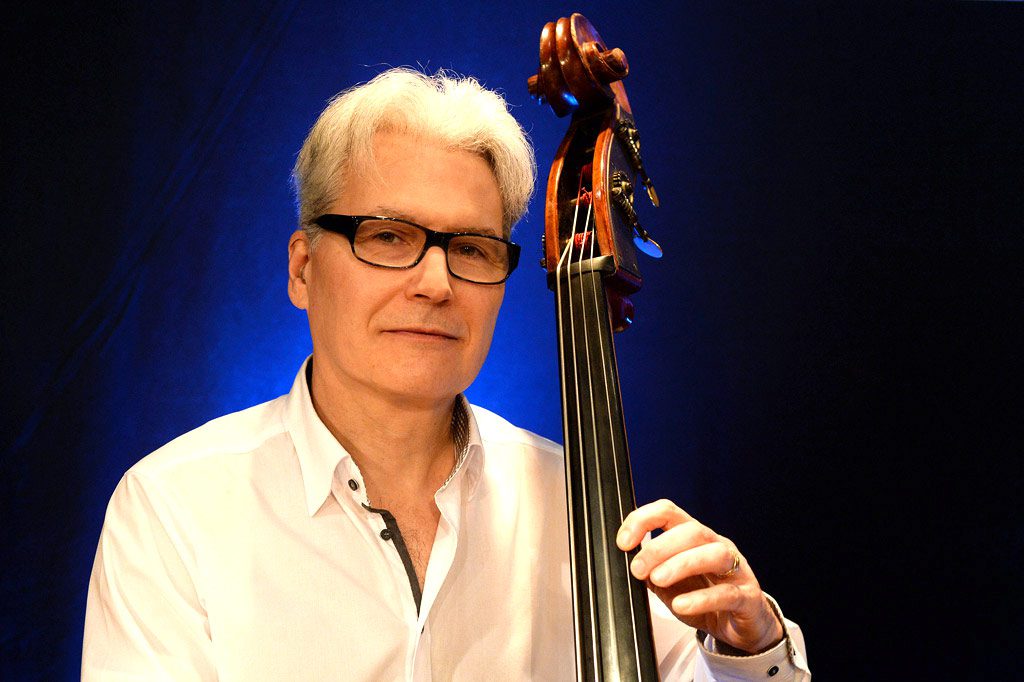 The trio puts their creative energy to good use on a burning gambol through Charlie Parker's "Segment," and a wistful, lilting performance of Mingus's "Goodbye, Pork-Pie Hat." Test's compositions "Spinning," "Shadows of Change," and "Coming Down Roses" reflect the beautiful, complex meaning found in the mind of a young composer.
"Billy, Hans, and I are playing together constantly. It's a joy to watch and experience the trio growing in depth and breadth," says Goldsby. "We act and breathe together." Dekker says, "Playing with John & Billy is like drinking a great cup of coffee, I look forward to it every day!"
Lately, Goldsby—healthy, strong, and lifting the trio with his usual verve—has been saying he views Segment as the culmination of four decades in the jazz business. "Now, more than ever, music is an essential part of life." Segment, abundant with gratitude, respect, and friendship, captures Goldsby/Dekker/Test in a bright, white light—an unprecedented performance by a unique rhythm section with a glorious past.
Line-Up:
John Goldsby: bass | Hans Dekker: drums | Billy Test: piano
CD Track List:
1. Things That Go Bump In The Night | 2. Goodbye Porkpie Hat | 3. Coming Down Roses | 4. Sergio | 5. Shadows of Change | 6. Spinning | 7. Segment | 8. Blue Dahlia | 9. Fall Calls | 10. The Sequence of Things.
Digital-only EP bonus tracks:
11. Cinema Paradiso | 12. Love Is Enough | 13. Carousel | 14. Black Forest Blues.
Release Date: 7, 14, 21 Dec 2020 (Digital) & 15 Feb 2021 (Physical CD)
Format: Digital | CD
Label: Bass Lion Music


New Release Spotify Playlist
The Jazz In Europe New Release playlist features tracks from the new releases featured on Jazz In Europe. Updated weekly, this playlist is the perfect place to discover new music from the leading jazz musicians currently on the scene. We hope you enjoy this selection.
The best way to keep up to date with all the latest releases is to follow us on Spotify. Just click the button below.
Last modified: January 18, 2021