Tomorrow night (4 December) at 8:30pm (CET) the second edition of the "For the LOVE of E.A.R.s" streaming series goes live. In this edition Dutch vocalist Fay Claassen and Cor Bakker will be featured along with performances from Juan van Emmerloot & Frederike Music.
The program features over an hour of live music along with Interviews with the artists. The show will be broadcast live at 8:30pm (CET) and will be available on demand for ticket holders.
Fay Claassen is one of the Netherlands best known jazz vocalists and recipient of 2 Edison awards for her album 'Luck Child'. Her collaboration with pianist Cor Bakker goes back many years. Recently in an interview Cor remembered the first time the two worked together "I have no idea what happened to me. In fact, I'd like to have a brain scan of the moment because in the middle of the song I was so moved by her voice that I burst into tears and they just keep coming. It was emotional incontinence. That's just bizarre for me and it had never happened before."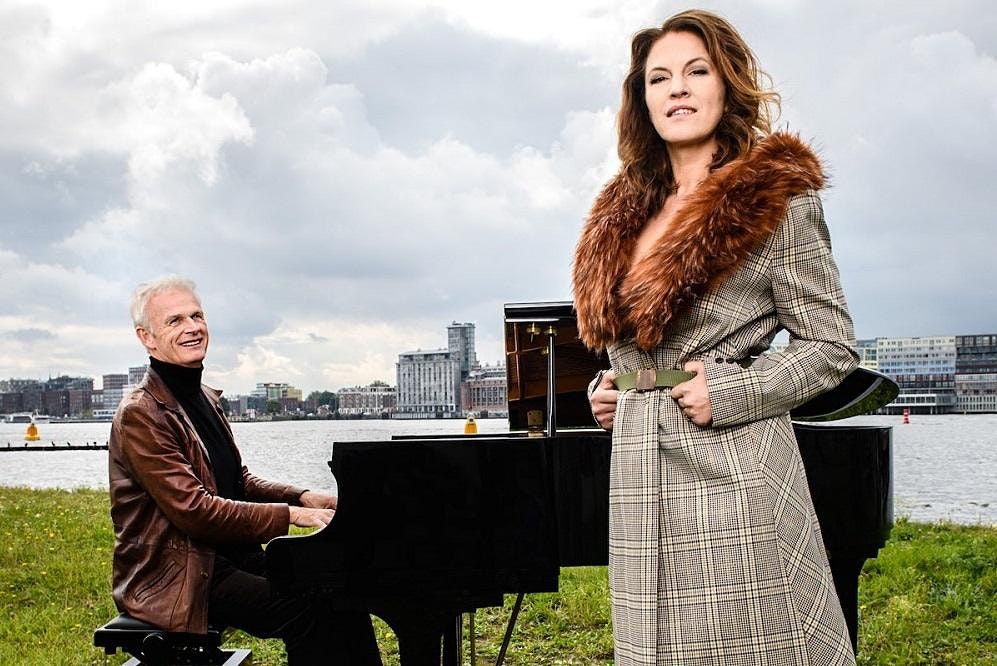 The idea of forming a duo with Cor, now titled "COR-i-FAY", bubbled in Fay's mind for quite a while, even before their first musical meeting. Yet, after the two first collaborated it became one of Fay's major wishes. Fay said "Musically we fit together like hand in glove. When we exchange ideas I feel a stream of unending energy coming from Cor. With his years of experience he just feels the music and during our concerts there is always a lot of exciting things going on. You know it was through working with Cor that I came to fall in love with singing Dutch repertoire."
The concert will be streamed live from the studio in Almere in the Netherlands and broadcast on VIMEO. As mentioned above the show will be available on demand for ticket holders for those international viewers who were unable to be online for the live stream due to time differences.
Tickets are available here.
Editors Note: Keep an eye out for a feature interview with Fay in winter edition of the Jazz In Europe magazine.
Last modified: December 3, 2020