Earlier this Month Bassist Michael Feinberg released his latest album titled "From Where We Come" on SteepleChase Records. The Album is his seventh as a leader and displays a set of compositions that enlighten his musical ancestry, and essentially, from where he came. Feinberg suggests as much in the album's title, and in naming each of the compositions after a city, one could infer that he's lived many places and moved around quite a bit.
But there's much beneath the surface of the song titles. Feinberg has never lived in any of these cities. They are, in fact, the hometowns of his personal heroes; the artists and athletes whose examples have inspired him, and Feinberg has turned them into impressionistic lenses on his predecessors' lives.
"Each location is the birthplace of a historical figure meaningful to me," he explains. "But for each of these figures, I became inspired more by the time and place than by the individual person. So the songs are not so much about these people, but rather about the environment where they grew up." From Where We Came really catalogs from whom Feinberg's music came, by focusing on his sense of the settings in which these extraordinary individuals came of age.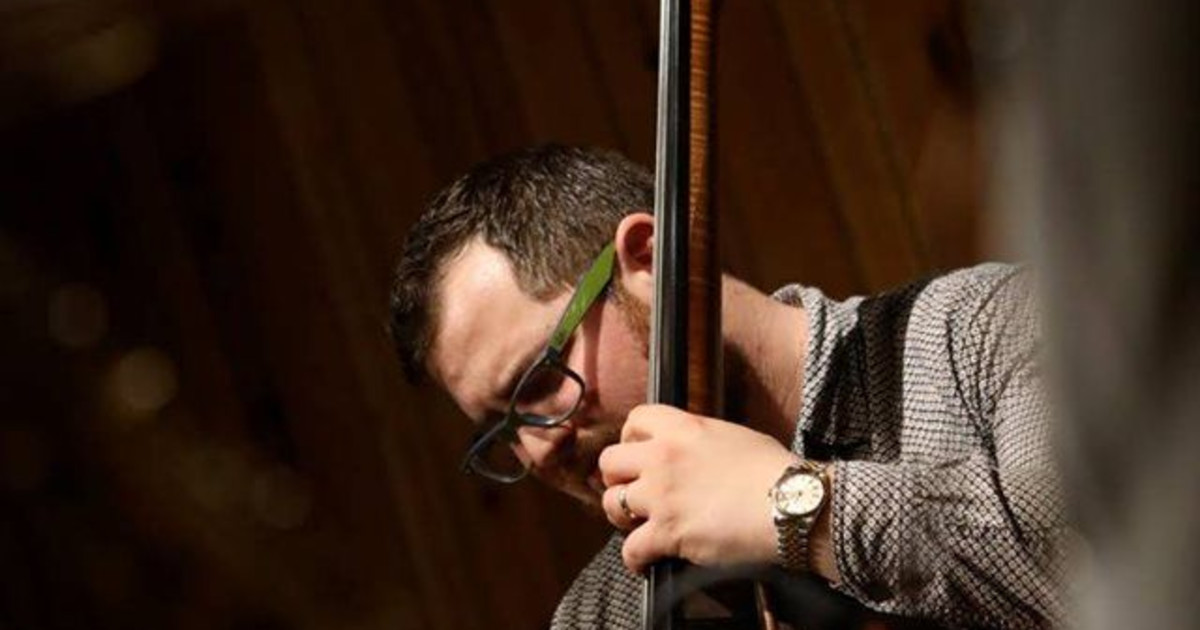 On the subject of extraordinary individuals, From Where We Came features a superbly balanced cross-generational ensemble, including Dave Liebman, designated an NEA Jazz Master in 2011, and a veteran of bands led by Elvin Jones and Miles Davis. Liebman also played a crucial (and arguably the leading) role in establishing the soprano sax as a stand-alone voice. His early recordings opened the door to an almost indescribable lifetime of jazz performance, education, and mentorship; the more than 500 albums on which he has appeared (about half of them as leader or co-leader) attest to his indefatigable vitality as an improvising artist.
At 34, less than half Liebman's age, Noah Preminger ranks among the most accomplished artists on the scene today, admired for not only his technique but also the soulful immediacy of his message. Gary Versace's puckish imagination and unbounded creativity have placed him among modern music's deservedly busiest keyboardists (on the organ as well as piano) – a jazz whirlwind sought out by such leaders as Maria Schneider, Matt Wilson, Kurt Elling, and the late Lee Konitz. And drummer Ian Froman, a widely respected professor of percussion at Berklee College of Music, brings thunderous gravitas to the endeavor, and something more: like Liebman, he has a visceral connection to Elvin Jones, with whom he studied directly.
Line-Up:
Michael Feinberg: bass | Dave Liebman: soprano, saxophone | Noah Preminger: tenor, saxophone | Gary Versace: organ, Hammond B3 | Ian Froman: drums.
Track Listing:
1. Louisville | 2. Cairo | 3. Tryon | 4. Pontiac | 5. Hamlet | 6. East St. Louis | 7. Tokyo | 8. Nogales.
Release Date: 2 October 2020
Format: CD | Digital
Label: Steeplechase


New Release Spotify Playlist
The Jazz In Europe New Release playlist features tracks from the new releases featured on Jazz In Europe. Updated weekly, this playlist is the perfect place to discover new music from the leading jazz musicians currently on the scene. We hope you enjoy this selection.
The best way to keep up to date with all the latest releases is to follow us on Spotify. Just click the button below.
Last modified: October 9, 2020